Reading Time:
3
minutes
Southwest Monsoon 2022 without doubts has been very good for most of Tamil Nadu with almost all the districts seeing above normal rains so far. As a matter of fact districts like Theni has recorded nearly 3 times the average rains with 15 districts overall recording twice the average rains in the state as of 29th August. With September being the best month for Tamil Nadu as far as Southwest Monsoon rains go, contributing more than 1/3rd of the seasonal rains, Southwest Monsoon this year could be heading towards becoming one of the best years in recent times if not the all time best since record keeping started. Ironically the worst performing district in the state is Kanyakumari which is a core monsoon district receiving bulk of its rains from the Southwest Monsoon months.
The last couple of days have once again see good rains over the interior parts of Tamil Nadu though many coasta places have been a case of so near yet so far. With the winds changing to temporary Easterlies the convergence zone is expected to further shift west closer to West Interior Tamil Nadu and adjoining parts of South interior Karnataka today and further shifting towards places along the Western Ghats for the next couple of days before swinging back to interior Tamil Nadu as wind pattern turns back to seasonal westerlies.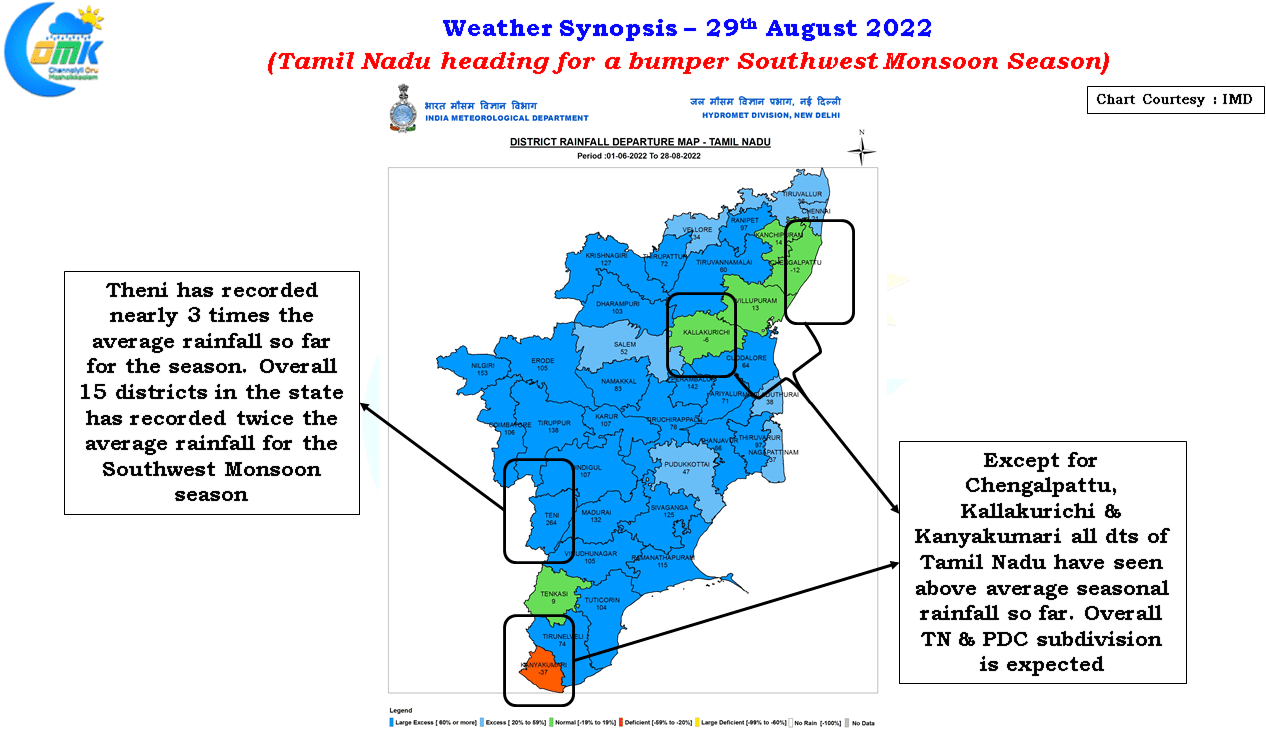 This could mean places to the East of Palakkad Gap which typically sees motly gusty wind conditions during Southwest Monsoon times is expected to see reasonably good rains for the next one or two days. West interior TN may see isolated intense thunderstorms today and tomorrow along with a few east facing valleys along the Western Ghats.
The early morning drizzle which parts of Chennai is receiving at the time of writing this post is indicative of the Easterlies influencing the rains, for the next couple of days rains are expected to reduce over the coastal areas before coming back later this week. Bulk of the action is expected to be over Kongu belt for today and tomorrow before action shifts to parts of South TN as winds turn back to Westerlies later this week.