Yesterday saw the return of Rains in Chennai with the southern parts of the city & southern suburbs recording moderate to heavy spells of rains in the afternoon.  The first part of the day saw moderate to heavy rains lash coastal areas between Puducherry & Delta creating some panic reactions from Delta already reeling under the effect of Cyclone Gaja.  Later in the day the convection shifted North as the Low moved in a NW movement bringing North Coastal TN & adjoining parts of South AP under the rain bands.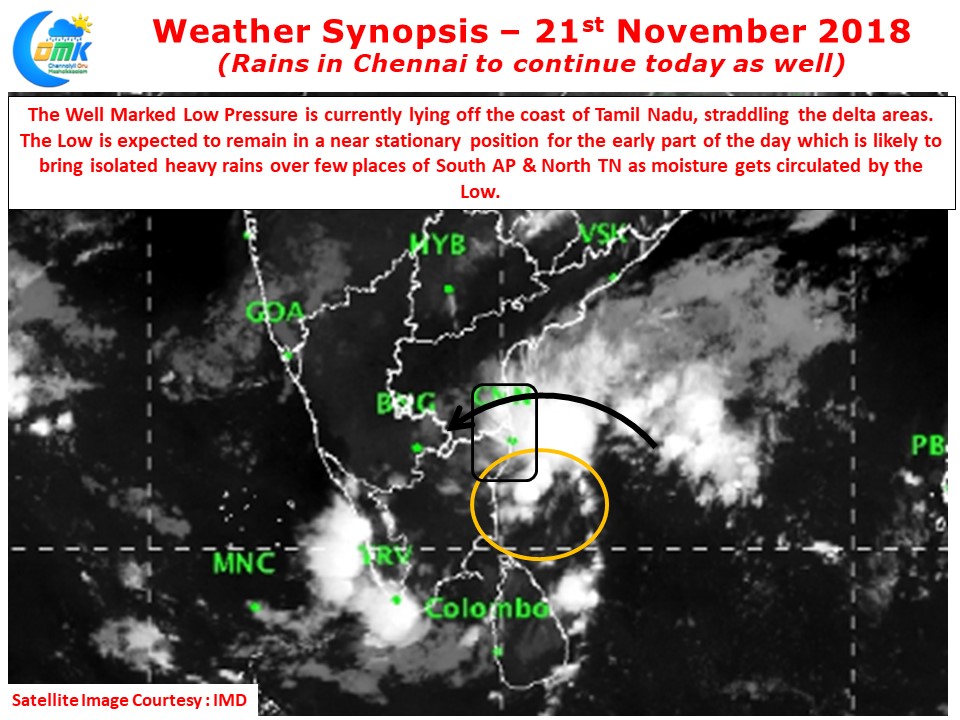 The Well Marked Low is currently lying off the coast of Tamil Nadu straddling the delta coast and is expected to remain near stationary over the early part of the day today. While remaining stationary the circulation is expected to continue to recycle moisture over Tamil Nadu & Coastal Andhra Pradesh.  This would mean spells of rains in Chennai and surrounding places is expected to continue today as well.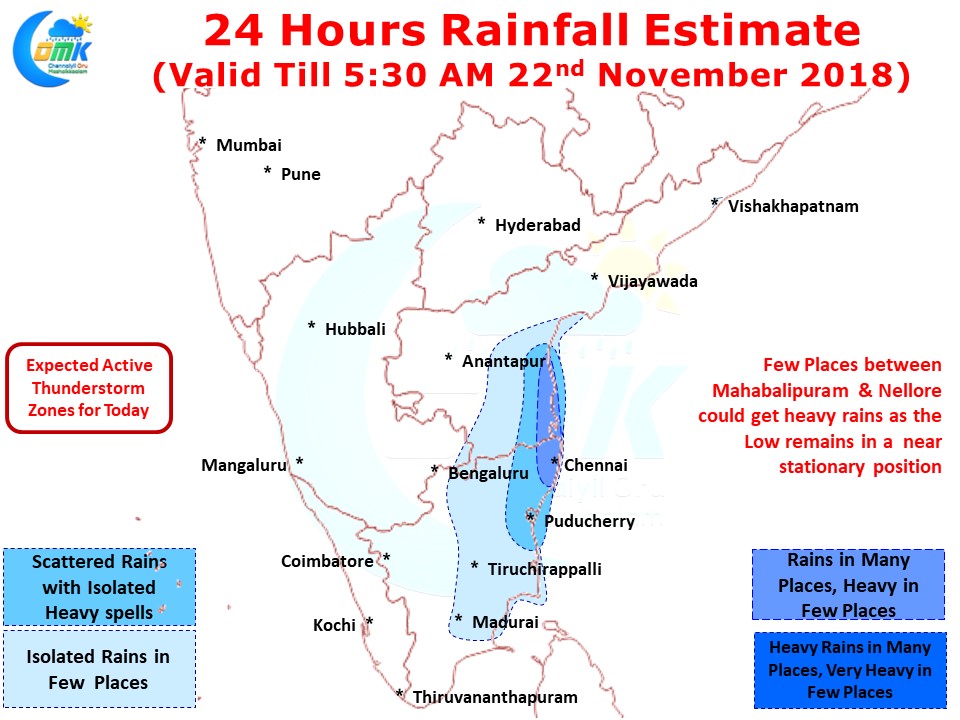 The convergence of Northerlies and Easterlies is indicated by  models to happen slightly to the North of Chennai, nevertheless with the low pressure expected to remain in a similar position there is a possibility of few places between Mahabalipuram & Nellore to witness heavy rains as the Low Pressure continues to circulate moisture around the region. Some of the interior places will witness moderate to heavy spells of rains particularly around Tiruvallur / Kanchipuram & Tiruvannamalai districts as the rain bands improve in intensity due to surface friction while travelling over land.
As far as Chennai goes the early part of the day is likely to see rains continue near non stop with varying intensities.  Depending on the movement of rain bands we could see fairly heavy spells of rains happening as the movement continues to remain slow.
As things stand today could be the best day of Rains for Chennai from the current spell of Low Pressure