The Well Marked Low off the coast of Sri Lanka has been slowly moving in a W/NW direction towards Coastal Tamil Nadu as expected by models.  With IMD expecting it to become a depression in the next 12 – 24 hours there is a fair bit of consensus on rains for the next couple of days over most parts of Tamil Nadu.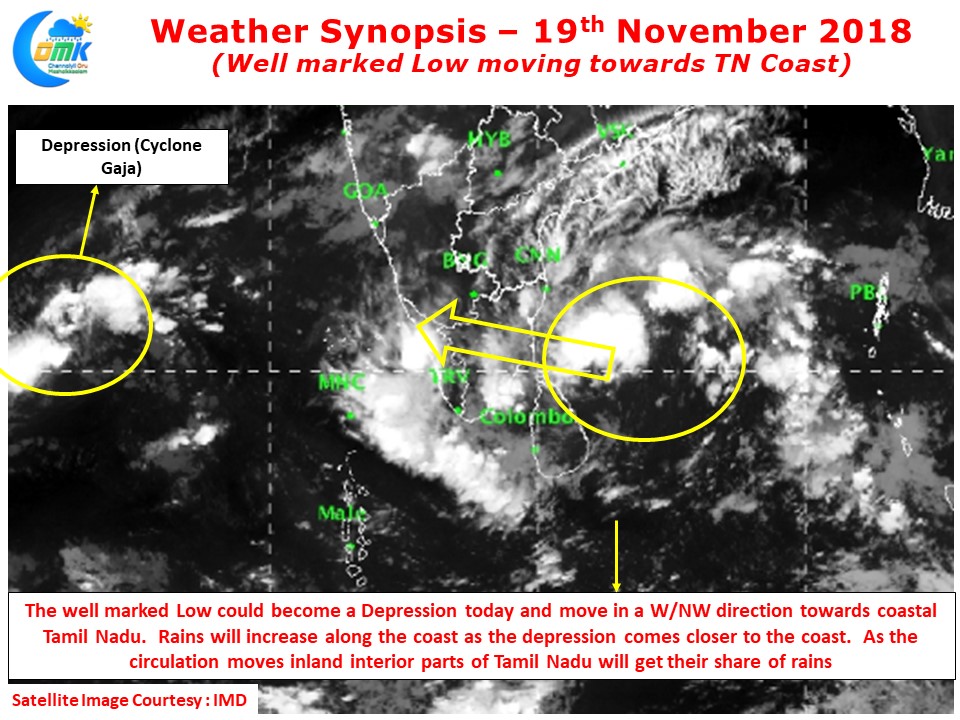 Though the system looks disorganized it carries a fair bit of convection and has been able to generate fresh bands for the past couple of days indicating the healthy conditions available in the area.  Models are fairly tight on consensus that this disturbance may not become a strong cyclone like Gaja.  While some of the models expect a marginal cyclone to evolve considering it is currently travelling over similar areas where Gaja traveled chance for cyclone looks remote.
While the wait for rains in Chennai continues places along the coast from Kalpakkam to South TN has recorded rains of varying intensities from Light to moderate through the night.  Karaikal had recorded 4 cms by 11:30 PM last night with further rains happening in the area after that as well. Places in Thootukudi & Tirunelveli district also has got moderate rains in a few places.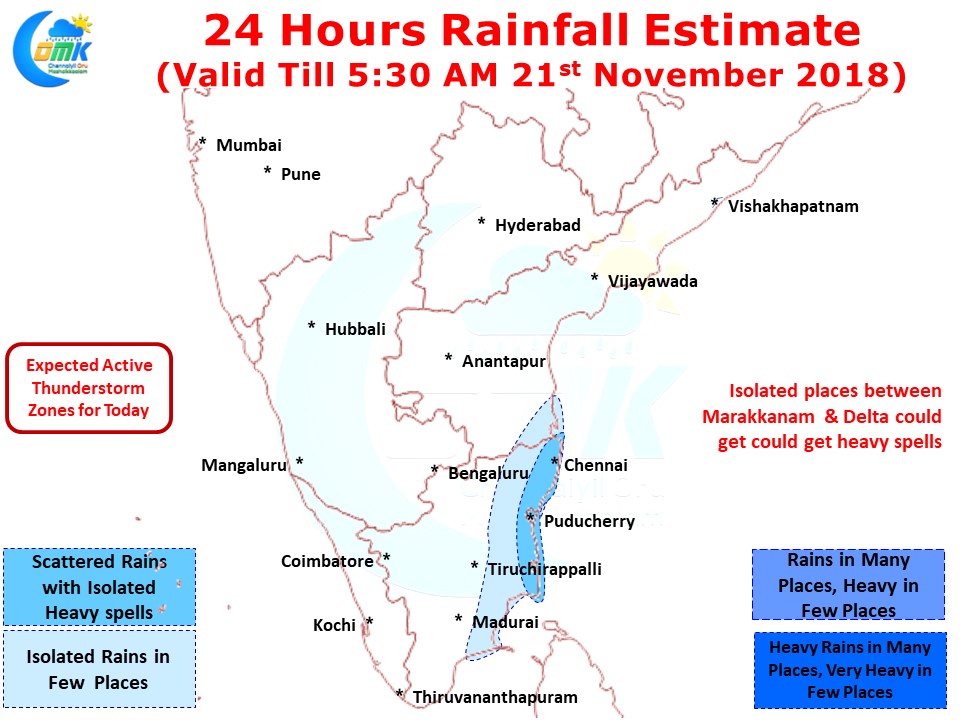 With the circulation slowly moving in a W/NW direction the rainfall is likely to increase from today along the coast as the rain bands get circulated by the Well Marked Low aided by moisture pushed from Bay of Bengal.  With a slightly elongated shape the circulation is likely to create a Dry Air / Moist Air convergence over North Tamil Nadu from tonight / early tomorrow morning that gives places like Chennai a very good chance to catch up rains with heavy spells likely as well.
This could be the last spell of good all round rains before Northeast Monsoon goes into hibernation mode once again for a week to ten days.  Keeping in mind the deficit already weighing down Chennai needs a good spell or two of rains over the next 2/3 days before the dry conditions set in.