After a nervous and excruciating wait for rains last night finally Nature decided to bless Chennai with the heaviest spell of rains in many days as widespread rains lashed the city around Mid night.  While the southern suburbs areas missed out on the heavier spells Nungambakkam AWS recorded 80 mm at the time of post while the northern parts of the city like Madhavaram, Ennore, Puzhal recorded between 7 to 10 cms of rains until 4:30 AM in the morning.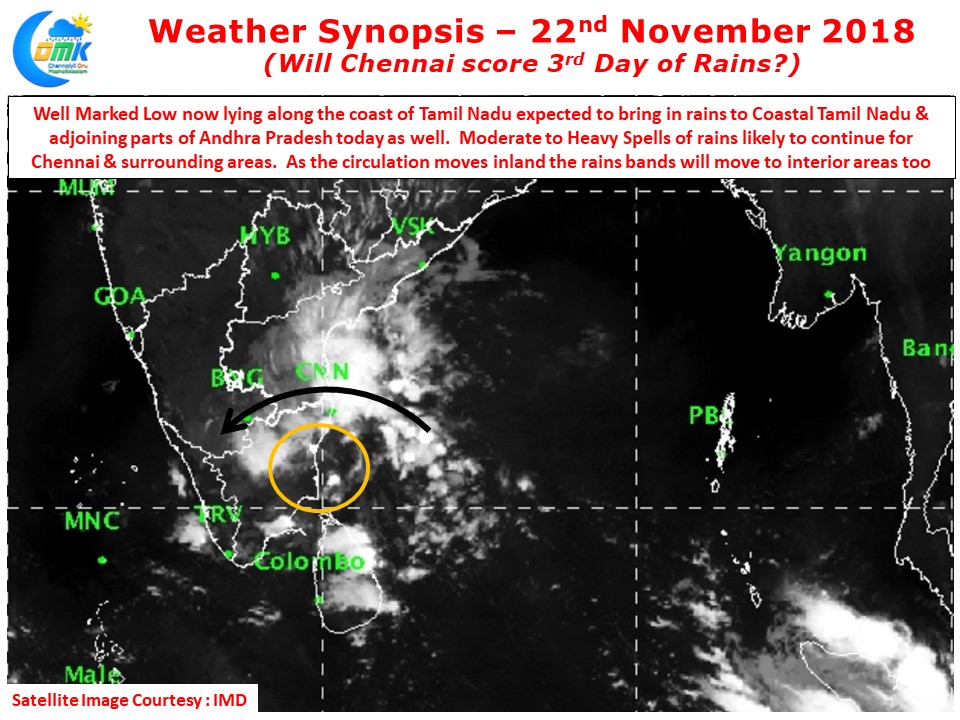 Yesterday one of the reasons for the rains not moving in was the near stationary position of the surface low and a not so favorable wind pattern at mid levels.  Late in the evening as the circulation drifted slightly to the west moving into the land area more the northern rain bands started to push in improving the rains for Chennai and surrounding areas.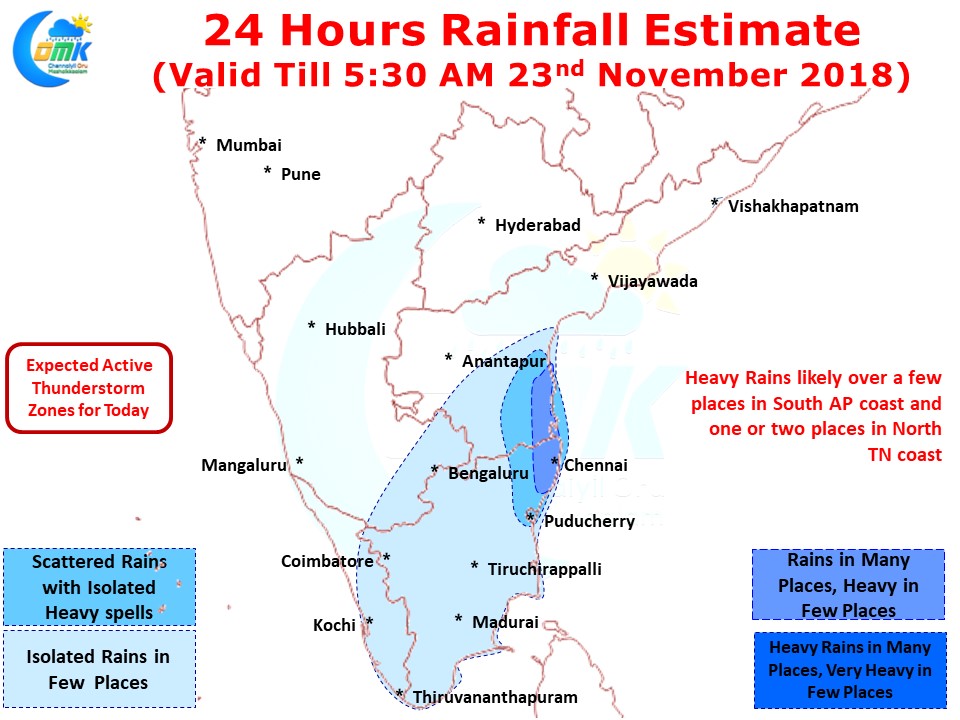 The circulation continues to remain favorable for North Tamil Nadu and adjoining parts of South Andhra Pradesh with more moisture expected to be circulated today in the region.  As the circulation slowly moves inland continuting to retain its shape at the upper levels we can start seeing more interior areas come under rainy spell. South Andhra Pradesh is likely to see its best NEM spell of rains over the past few years with coastal areas likely to come under heavy spell of rains today.
Looking at how things are placed we can see Chennai see 3rd straight day of Rains with moderate to heavy spells expected for the city.  While near continuous drizzle type of rains may slowly ease during the day Chennai could see heavy spells of rains at times.