Thanks to the Well Marked low many parts of North Tamil Nadu and adjoining parts of South Andhra Pradesh recorded its most active spell of Northeast Monsoon this year.  Yesterday while the city areas of Chennai recorded light to moderate rains many places surrounding Chennai recorded good rains.  In particular places to the south & southwest of Chennai like Sriperumbudhur, Chengalpattu, Mahabalipuram got very heavy spells.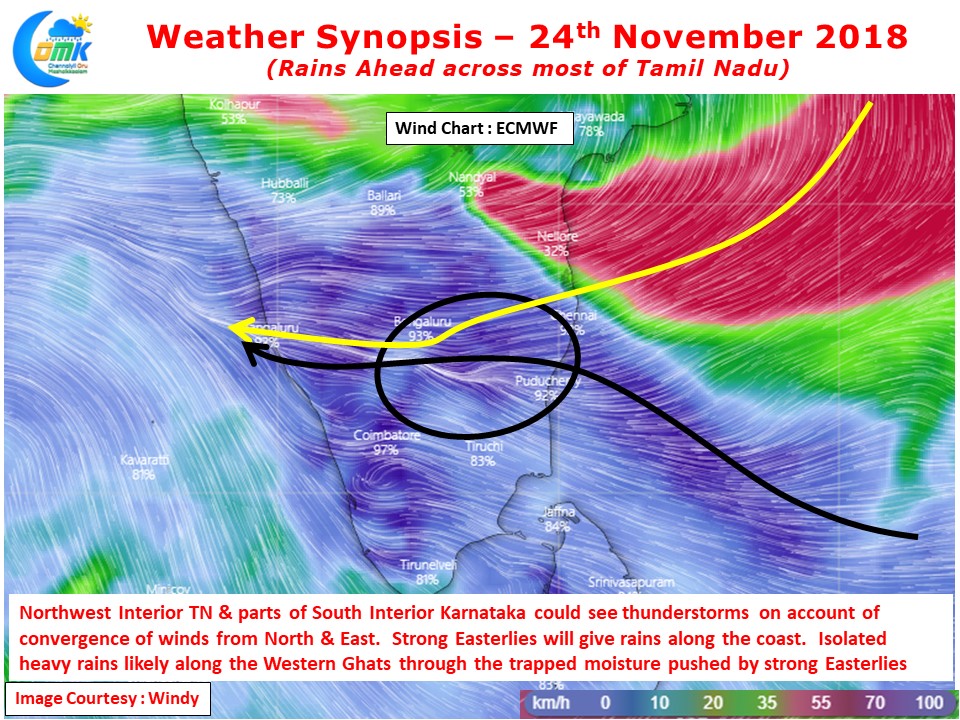 With the low pressure continuing to persist over the interior parts of Tamil Nadu it has created a strong Easterly surge bringing conducive conditions for Rains across most parts of Tamil Nadu.  While coastal areas will continue to receive rains today also the interior areas will possibly also get its share of rains today as convergence of dry Northerlies & moist Easterlies fall over parts of Northwest Inteiror TN & adjoining parts of South Interior Karnataka.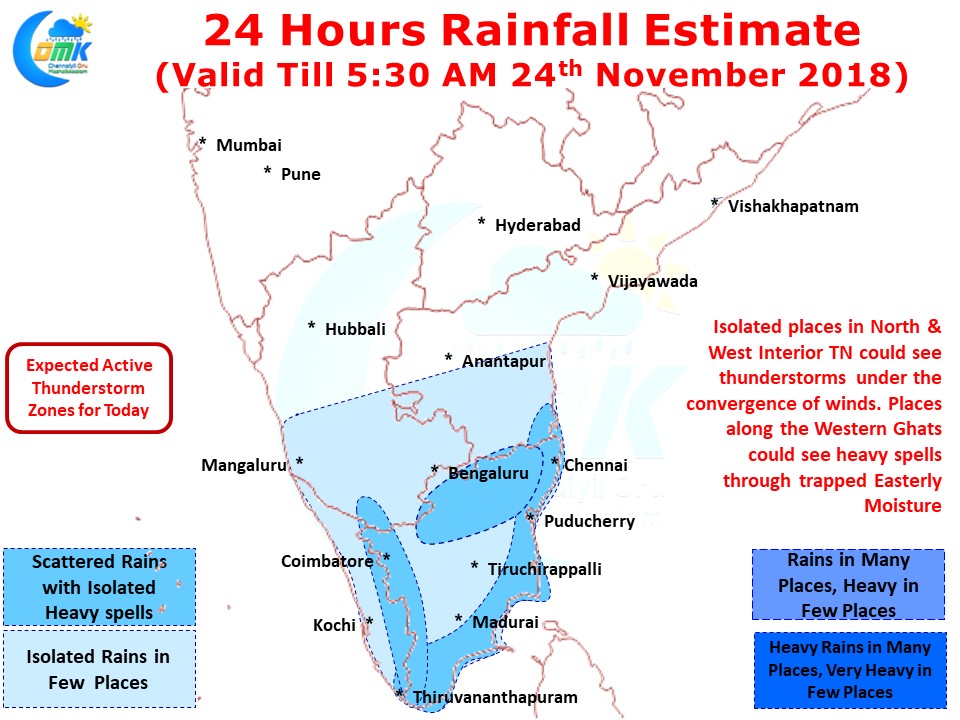 Similarly due to the trapped moisture pushed by the Easterly surge many places along the Western Ghats is likely to record heavy spells of rains later in the day as convection passes through the interior parts of Tamil Nadu.  Coastal areas will continue to record good rains today also though the intensity will be lesser than the past two days.  From tomorrow places like Chennai & surrounding parts of North TN will see reduction in rains completely.