After the many புலி வருது புலி வருது type Northeast Monsoon Onset dates, finally it is here.  And it is back with a bang typical of a monsoon onset with widespread rains lashing coastal areas.  While Chennai & surrounding areas were enjoying the rains until evening yesterday coastal areas like Cuddalore and delta started receiving rains since late evening which is likely to continue most of today.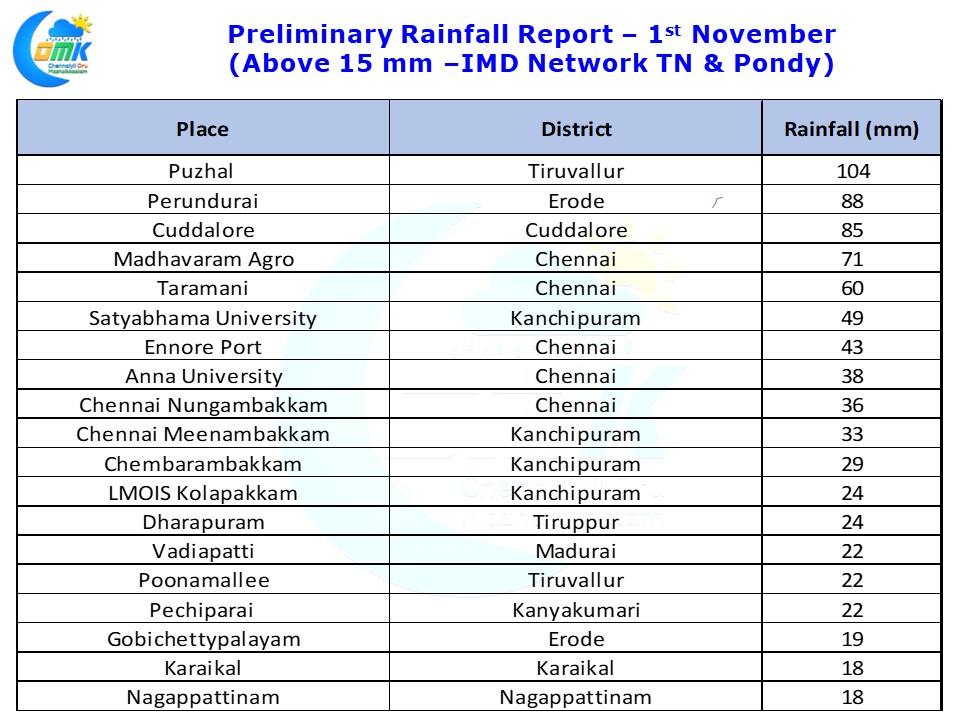 While the two city observatories in Chennai did not record heavy rains some of the northern suburbs like Puzhal, Madhavaram recorded heavy rains with Puzhal crossing 10 cms as of 5:30 AM today.  In a surprise development West Interior TN around Erode, Coimbatore & Tiruppur districts recorded moderate to heavy rains in many places with Perundurai recording more than 8 cms of which 7 cms fell between 3:30 & 4:30 AM.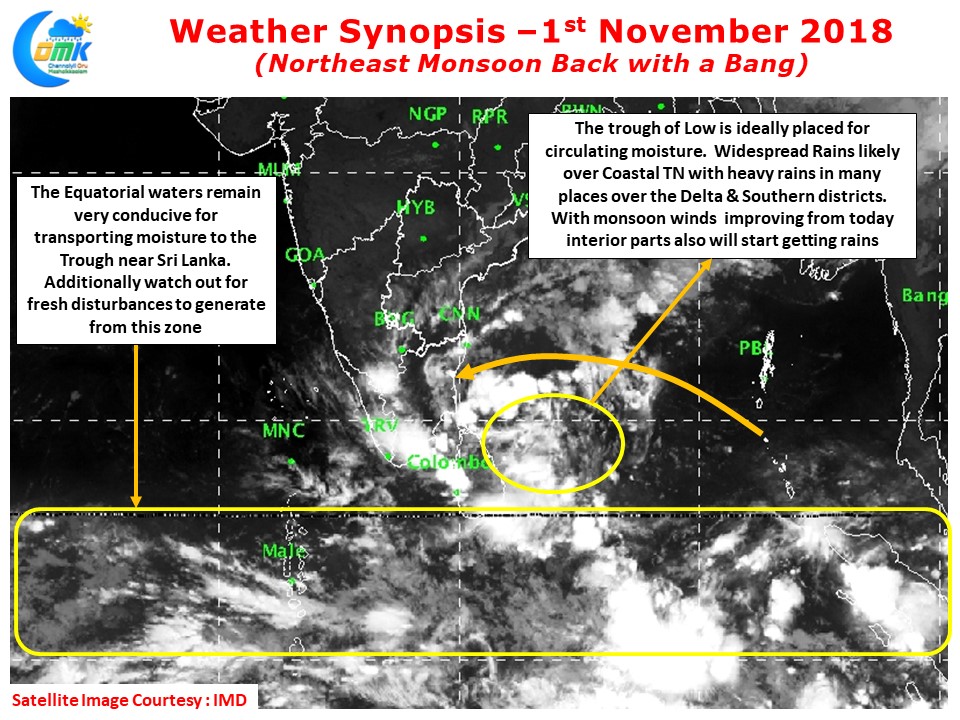 With the circulation ideally placed off the Sri Lankan coast the winds are improving further from today which could mean the rain bands are likely to push into the interior parts of the state from today.  While coastal areas are likely to be the biggest beneficiaries of these rain bands isolated interior areas will see heavy spells of rains later in the day as some bit of sunshine during the day could provide the trigger for the thunderstorms to bloom.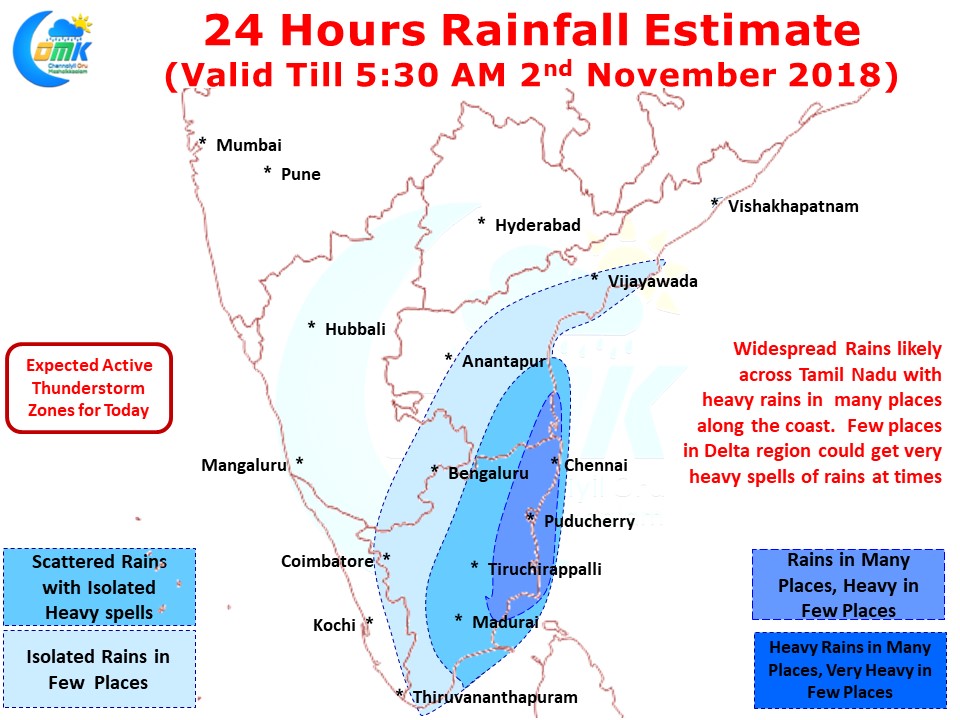 Coastal areas are likely to see widespread rains today with many places likely to see on and off heavy spells of rains.  Few places in delta are likely to see very heavy spells of rains as wind speeds pick up.  Farmers should be prepared for water logging of fields and be ready accordingly.  Isolated heavy rains likely in South TN as well.  Chennai will receive on and off spells like yesterday with moderate to heavy spells likely many a times.