As most of Tamil Nadu awaits the onset of Northeast Monsoon many places around Chennai recorded light to moderate rains yesterday.  Anna University recorded 27 mm while the automatic weather station at IMD Nungambakkam recorded 8 mm as this post was made.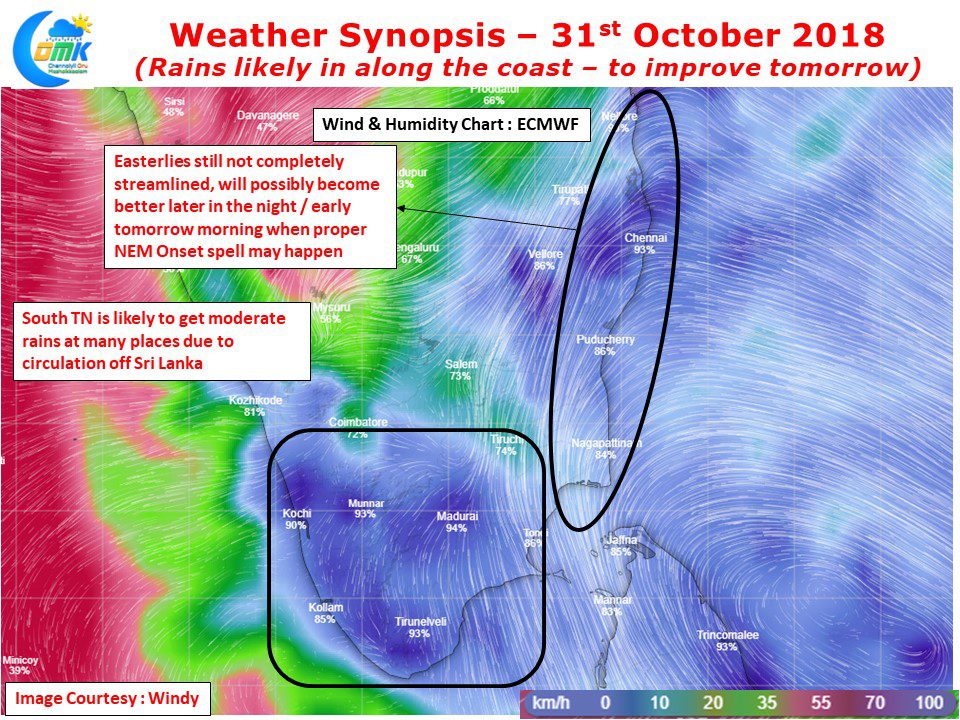 If one looks at the wind pattern it pretty much shows how the Easterlies are still to streamline completely and possibly the North Coastal TN areas are enjoying from the convergence of Northerlies & Easterlies.  Weather models indicate possibly  later in the night or early tomorrow morning the Easterlies to streamline more and push in towards Coastal TN.  This could define the Northeast Monsoon Onset spell as things stand.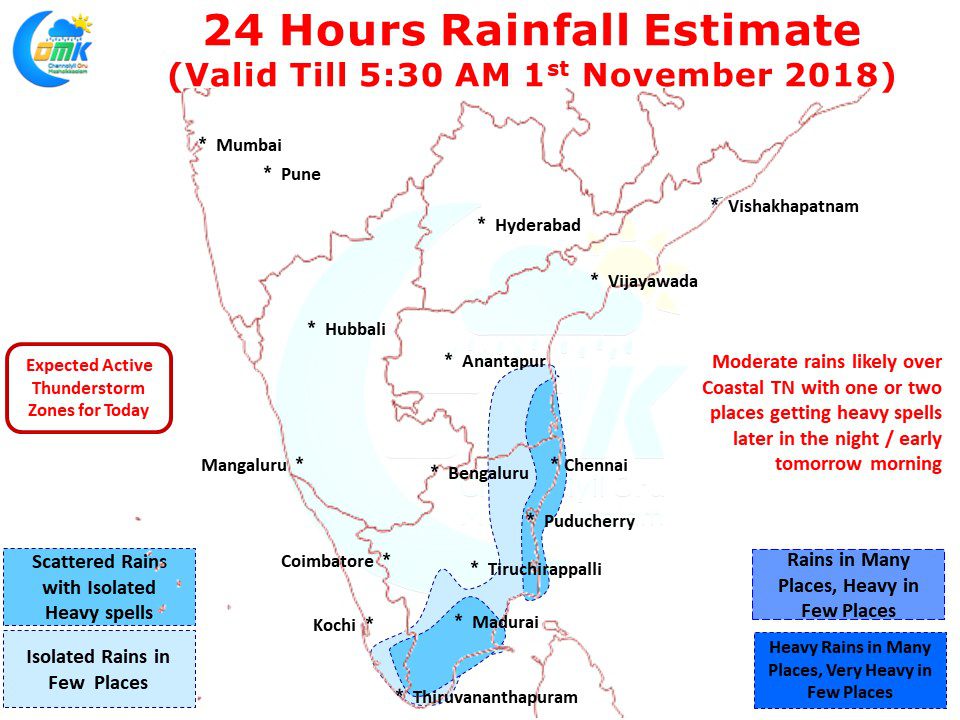 Looking at the wind pattern today there could be an increased rainfall activity over Coastal Tamil Nadu with more places from the delta districts likely to come under spell of rains while places in South Tamil Nadu could see light to moderate rains across the region.  Isolated places in Coastal TN could see heavy spells of rains at times with the right conditions prevailing.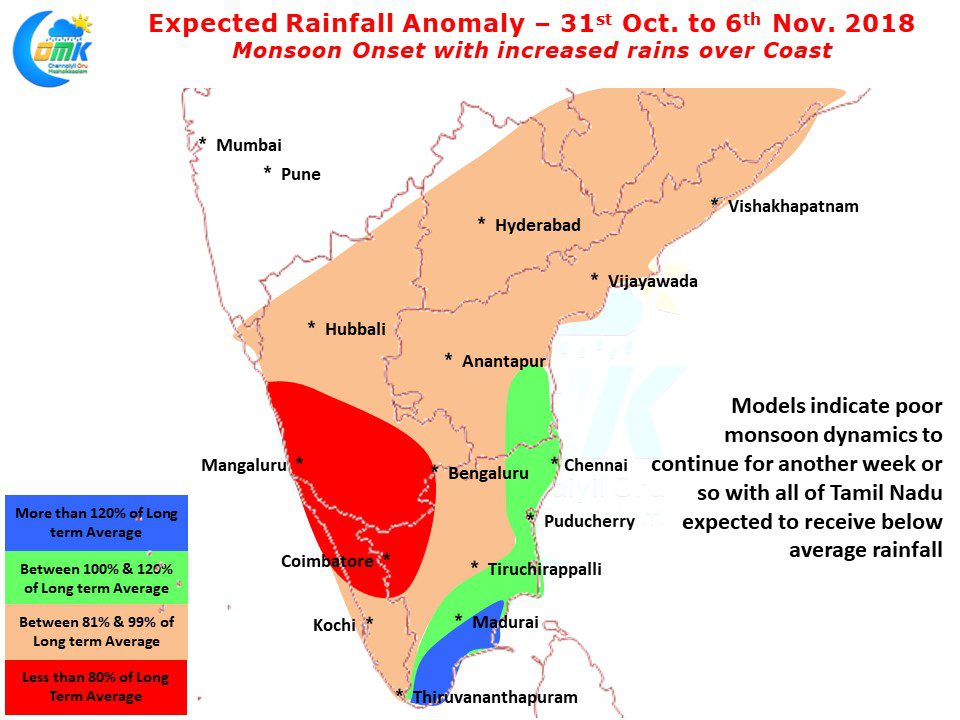 As has been the case for the past two Wednesdays we will post the weekly Rainfall Outlook for the coming 7 days too.  After couple of weeks of below normal  precipitation anomaly across the region the coming week could see increased rainfall over TN & Coastal AP under the influence of the Northeast Monsoon which is likely to set in anytime.  We could possibly see slightly above average rains over Coastal TN while South TN areas could benefit from good rains while interiors may have to wait for a strong system to get a good spell of rains.