As we get into the last hours of 2019 many parts of Chennai & suburbs recorded moderate rains last night hough the Northern suburbs and Northern parts of the city recorded the best spells. Not often have we seen the Northern parts of the city outscore the southern parts during the year's Northeast Monsoon. It is indeed ironical to see Ennore Port recording the highest rainfall among the IMD Observatories / Weather stations across Chennai & suburbs.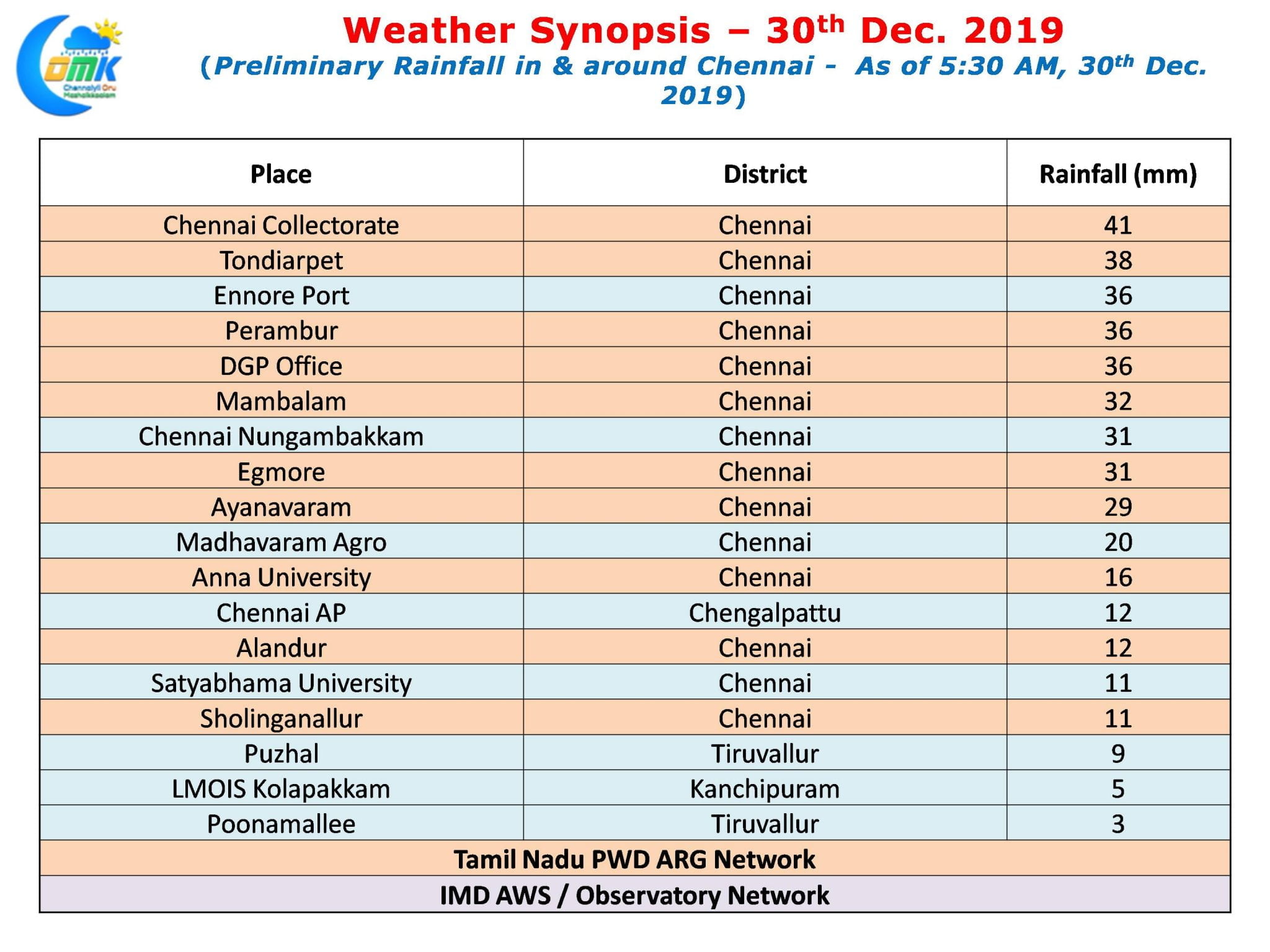 As we see slowly a moderate Easterly wave move into Indian Sub Continent along the lower latitudes of Equatorial Bay the next couple of days could mean decent probabilities of rains across the coastal areas of Tamil Nadu. The Easterly wave is expected to peak around New Year day with rain chances continuing until possibly Thursday or Friday though the volumes may vary due to prevailing conditions in real time.
Additionally we are likely to see a fairly strong Western Disturbance start influencing Sub Continental Weather from later tonight. On the one hand this is likely to bring some respite to the coldwave conditions prevailing over North & Central India. Additionally the abnormal dip by the Mid Latitude Trough from the West & the Easterly Wave at lower altitudes from the East could create an interplay giving isolated heave spells of rains which are normally not picked up by models accurately.
Later in the evening / night we could see some moderate spell of rains along the coastal areas of North Tamil Nadu with the stretch between Chennai & Pondy likely to see one or two heavy spells at times.