On behalf of COMK a warm welcome to 2020. May the New Year provide lot of opportunities for the weather bloggers across the globe to follow interesting weather events and provide with enough rainfall for all.
It is not often one thinks of a headline like today's on a New Year day. But it appears as though nature wants to indicate to us forget the past and move onto the future. 2019 may have been a year of many misses but here I am on the New Year day showing to you the coming year is going to be a year of optimism.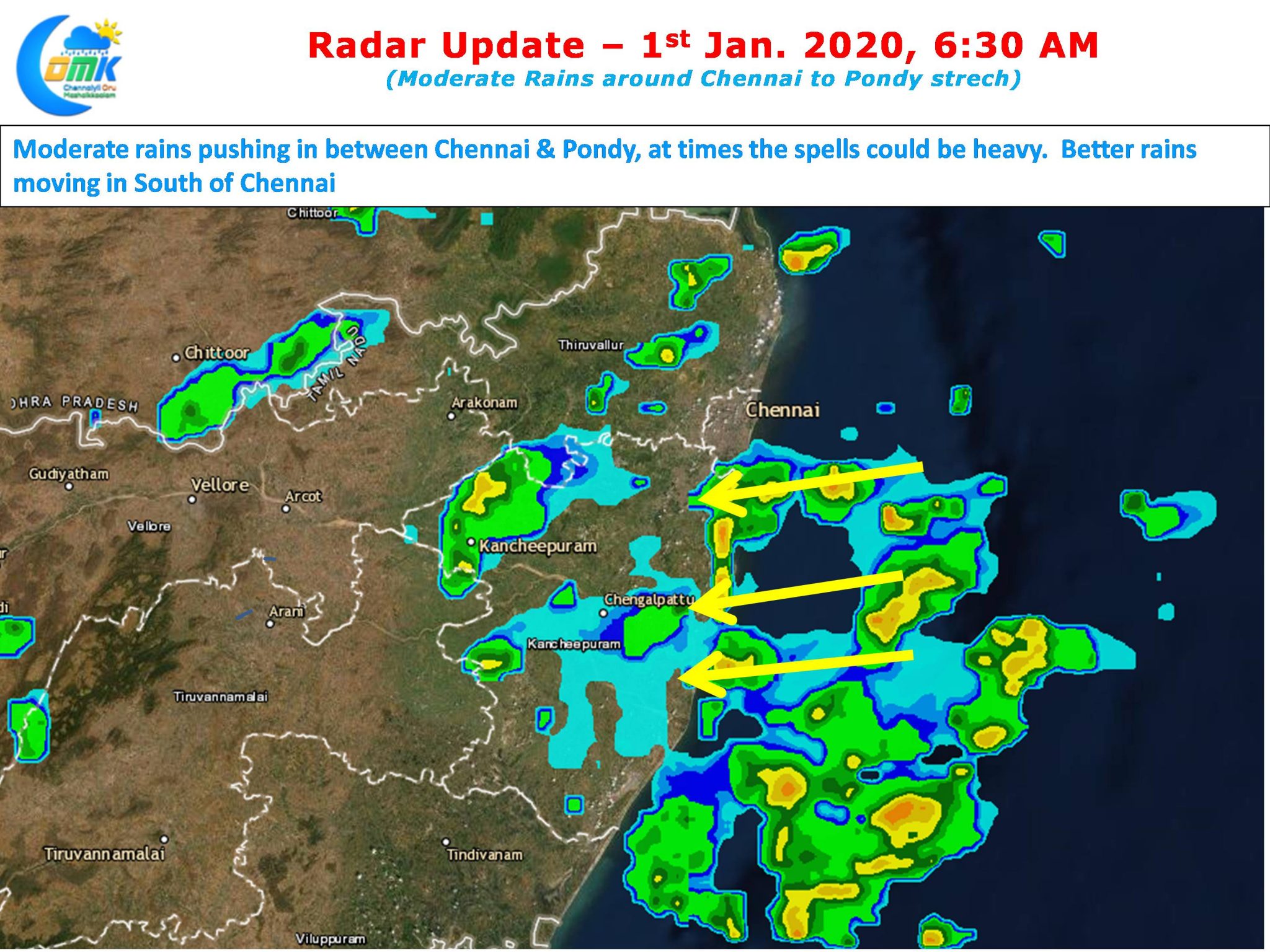 The early morning radar image is a splendid sight to wake up on any day morning but it is indeed special to see on a New Year morning as a squall line of storms line up between Chennai & Marakkanam. Moderate rains are likely to happen in this stretch with occasional heavy spells as rain bands move in over the next couple of hours.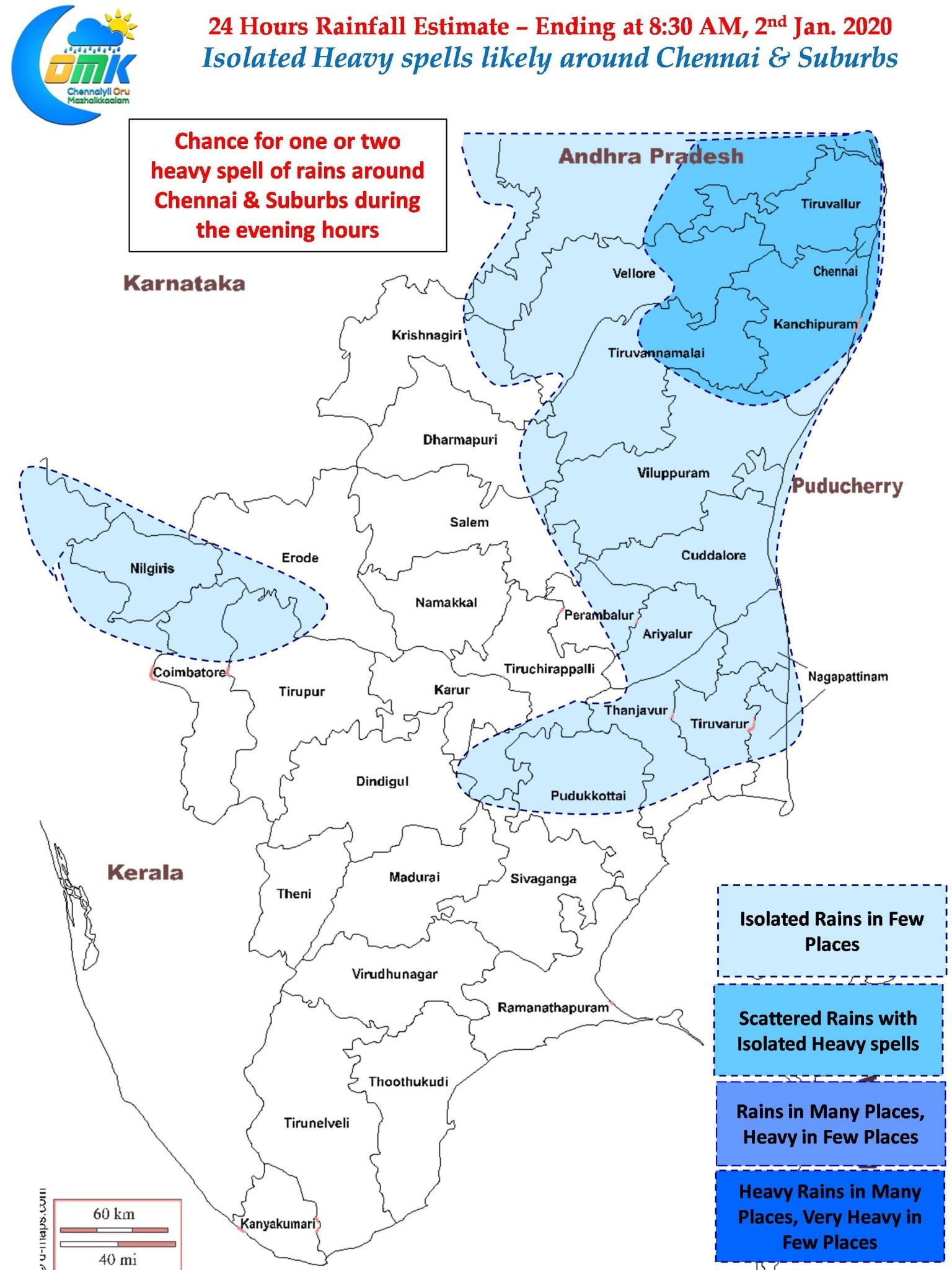 Looking at the wind charts today could see some isolated heavy spells of rains around Chennai & Suburbs as the atmospheric instability between the two layers of winds from opposite directions triggered by the strong dip in Mid Tropospheric Westerly trough. Let us hope all of us get to enjoy a good spell of rains as we step into the New Year.