Yesterday saw thunderstorms show its face all across Coastal Tamil Nadu from southern parts of Chennai right up to South Delta areas. Many places got very intense spell of rains with the PWS of fellow blogger Ramanan at Mambalam recording 40 mm rains in 15 minutes during the evening hours. Ironically few parts of Chennai including Nungambakkam did not record even drizzles while all this was happening over the southern parts of the city A few hours later the IMD AWS at Chidambaram recorded 76.5 mm rains in 30 minutes between 10:15 and 10:45 PM.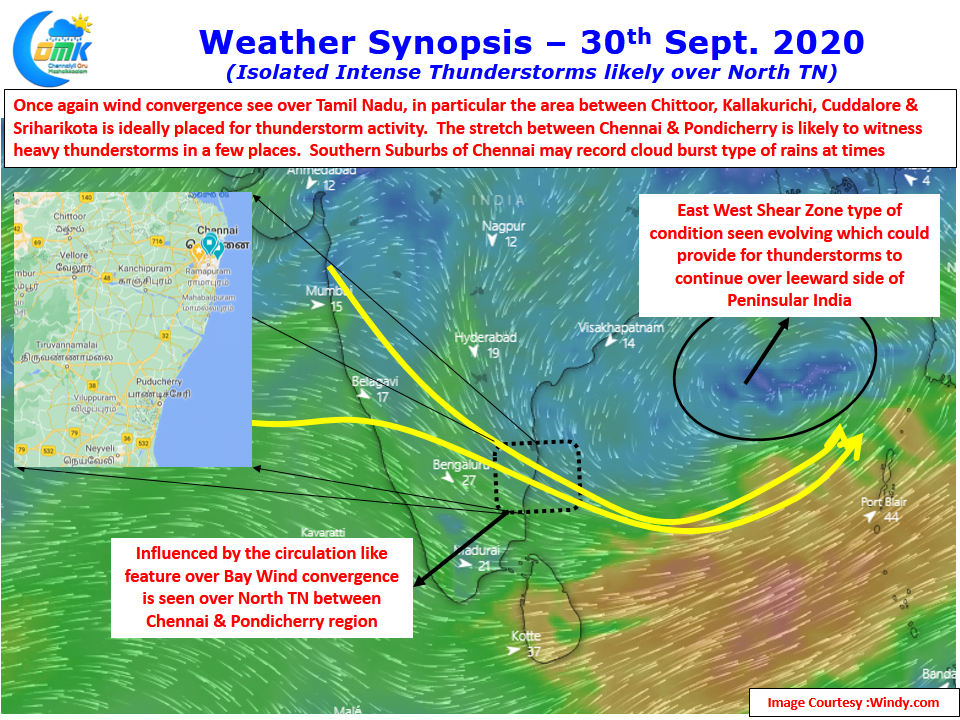 Today once again strong wind convergence at multiple layers is seen to prevail across coastal Tamil Nadu. The convergence zone though is seen to have shifted slightly to the North which gives hopes to places like Nungambakkam, Anna Nagar and the northern parts of Chennai to catch a spell or two of rains having missed out completely yesterday. An upper air cyclonic circulation like feature prevailing over Bay is influencing this wind convergence and is expected to stay over the next few days though the convergence zone may gradually climb up towards Andhra Pradesh.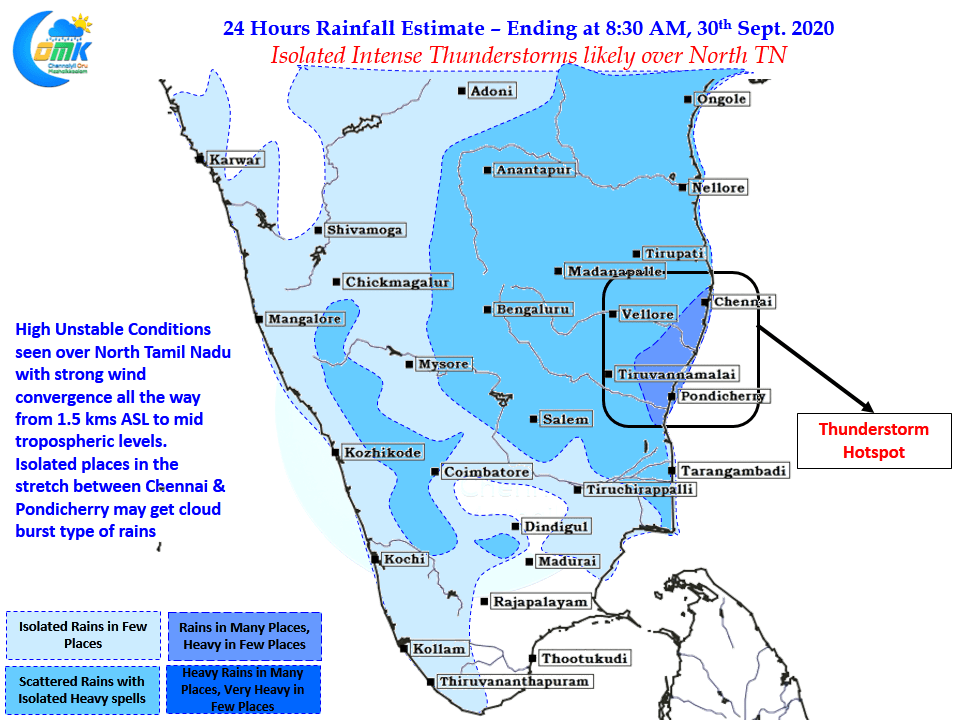 Today it appears the hot spot seems to be between Chennai & Pondicherry along the coast while on a broader scale the region between Chittoor, Sriharikota, Cuddalore & Kallakurichi looks to be the thunderstorm hotspot today. Going by the recent trends we can possibly look forward to cloud burst type of rains in a few places along the southern suburbs of Chennai. Places like Pondicherry, Cuddalore are likely to see rains for second straight day while few places in Delta may see rains for the fourth consecutive day almost like Northeast Monsoon time.
May be nature indicating to the bloggers to get ready for a roller coaster ride over the next couple of months.