The last couple of days have seen thunderstorm activity taper off over the Peninsular India with mostly isolated rains sticking to places closer to the Western Ghats. One of the key reasons for this was the absence of any pronounced wind instability as Easterlies took control after the UAC that gave widespread rains the last week moved into Arabian Sea and faded away in influence.
While Easterlies not only minimized the impact of thunderstorms they also modulated the temperatures over many parts of Tamil Nadu over the last couple of days with coastal places like Chennai seeing a slight reduction in day time temperatures compared to the previous few days. Weather models now indicate a circulation like feature to temporarily occupy the Comorin Sea area off the South TN and Sri Lankan coast which is likely to bring good rains over parts of South TN and Kerala today.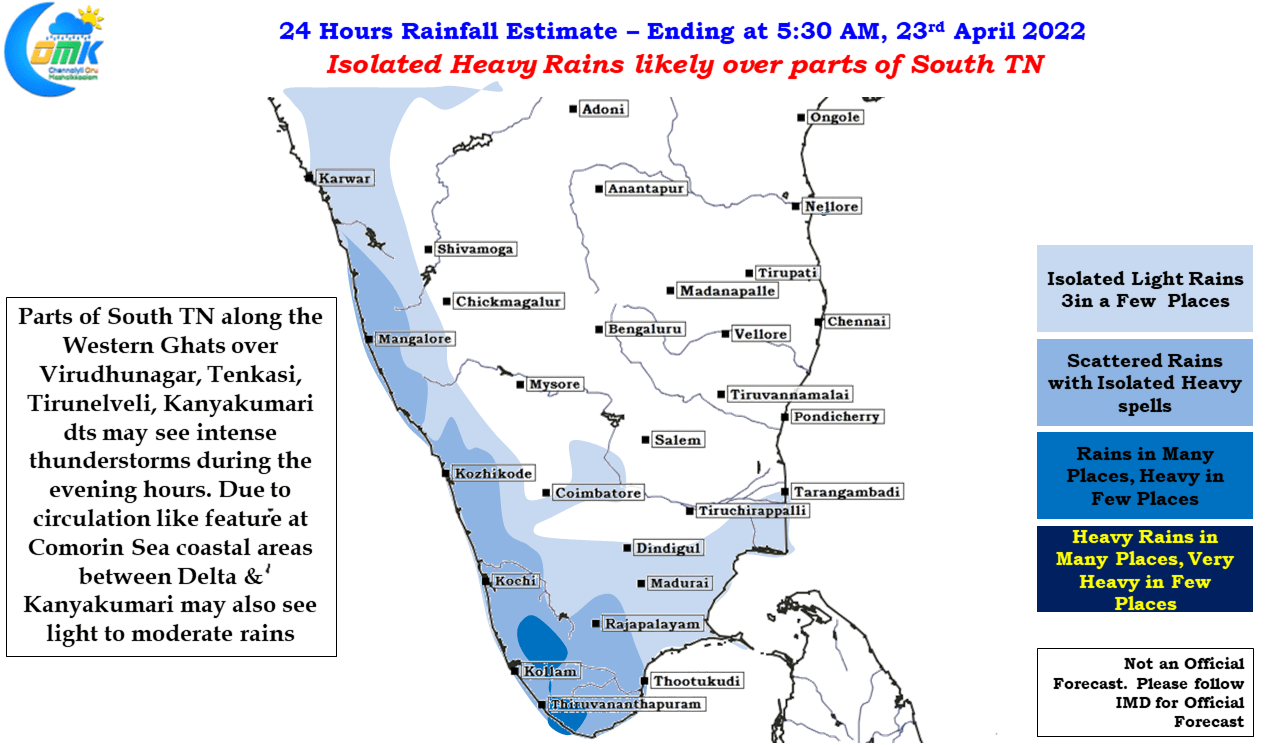 The next 2 / 3 days until weekend we are likely to see uptick in thunderstorm activity particularly today as few places along the Western Ghats in Theni, Virudhunagar, Tenkasi, Tirunelveli & Kanyakumari district may see moderate to intense thunderstorms later in the evening hours. Due to the circulation like feature there is a fair chance of light to moderate rains in the coastal areas of South TN between Delta & Kanyakumari during the afternoon hours.
While temperatures will stay under control weakening Easterlies from early next week along with overall suppressive conditions over Peninsular India will increase the temperatures giving a boost to summer conditions over most parts of Tamil Nadu.