Heatwave like conditions have gripped over many parts of Tamil Nadu in particular the Northern districts of Tiruvallur, Vellore while Chennai has not been spared either.  Tiruttani blazed to 44°C yesterday while Vellore set its own hottest day of the year at 43.5.  While Chennai city observatory showed a degree or so reduction compared to Sunday thanks to sea breeze effect there was no respite for Meenambakkam which set the hottest April day record for the last decade by clocking 42.2°C.  Since the turn of the millennium only 2006 saw Meenambakkam temperatures cross 41 degrees during April even then it was the last 3 days of April that saw this high temperatures.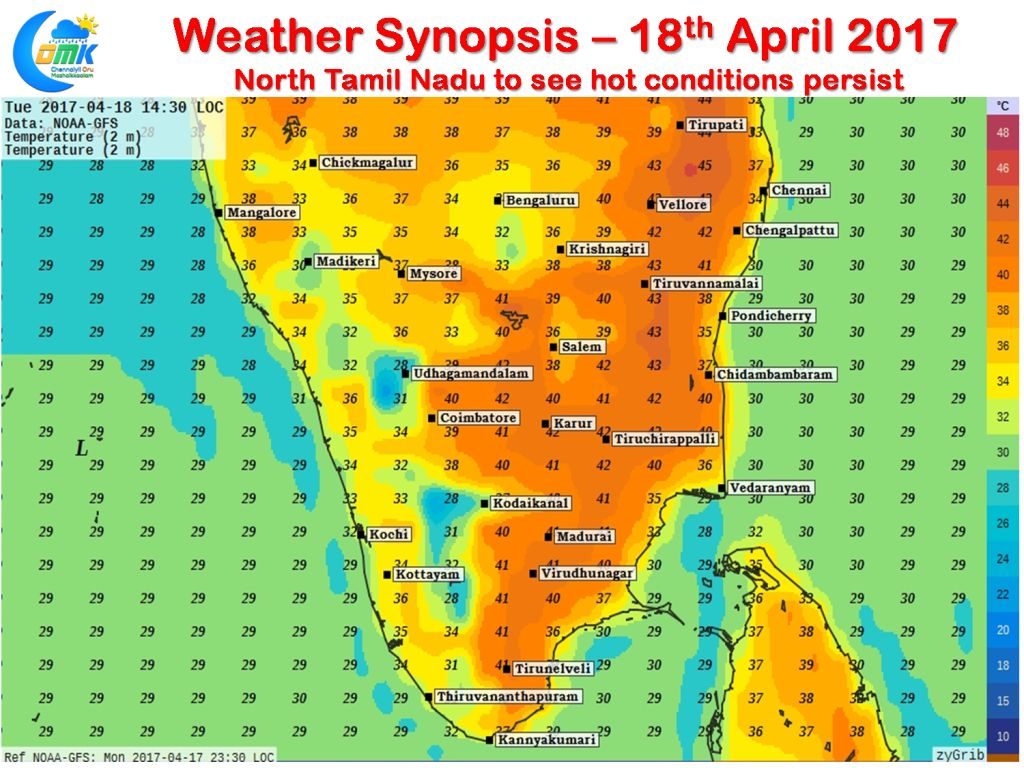 There is no immediate respite for the hot conditions that have been prevailing over the state with the temperatures expected to stay high for a couple of more days in most parts of the interior places of Tamil Nadu.  The coastal areas though could slowly start seeing a marginal reduction in temperatures as sea breeze tends to save the day around mid afternoon.  With strong Westerlies during the early part of the day things would be certainly hot in the interiors.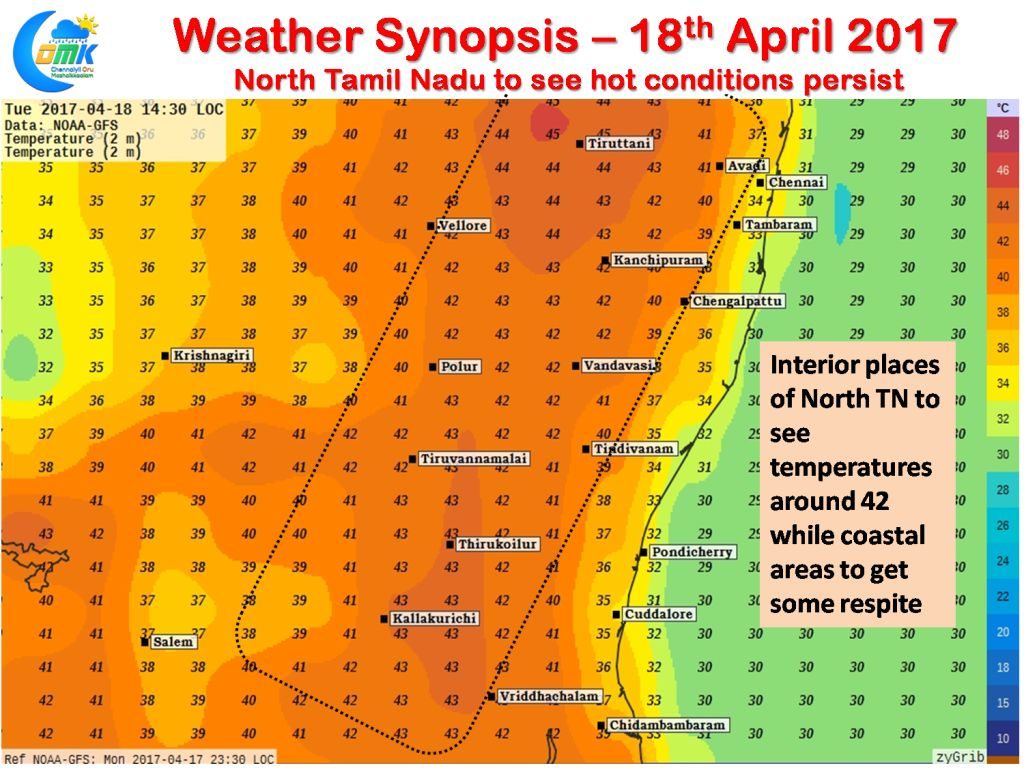 In particular the North Tamil Nadu areas are likely to see the hottest conditions of Tamil Nadu with Tiruvallur, Vellore, Kanchipuram, Villupuram & Tiruvannamalai districts possibly seeing heat wave conditions girp almost all of the places in the afternoon.  Tiruvallur district due to its proximity to the Rayalaseema region is likely to bear the brunt with Tiruttani / Tiruvallur and neighbouring Arakkonam of Vellore district in line for another blistering day today to.
Numerical models indicate Chennai could possibly enjoy some respite today from the record breaking heat of the last couple of days with possibly the city settling at around 37 / 38°C while Meenambakkam could be a notch or two higher in all probability shading around 40°C.
Powered by WPeMatico