Yesterday parts of North Tamil Nadu including Chennai saw Thunderstorms during the evening hours. While few places in Vellore & Tiruvallur districts recorded moderate to heavy spells of rains many parts of Chennai recorded light to moderate spells bringing some relief to the citizens.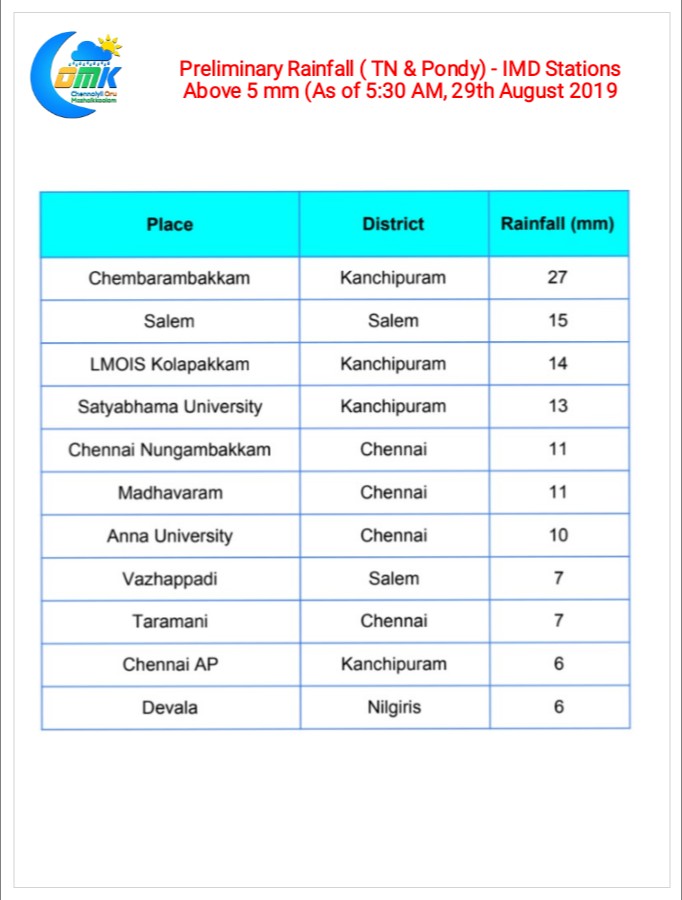 Unlike last week when Thunderstorms we spatially well spread yesterday it was very much Isolated which is likely to be the pattern for the next couple of days. A developing Low Pressure area over Bay of Bengal is likely to bring wind instabilities to parts of Tamil Nadu and adjoining areas of South AP until weekend or possibly Monday.
This wind instability in the form of Mid Level Convergence is seen prevailing along the coast extending till about 150 kms to the interiors. This stretch is likely to be the best bet for Thunderstorms between today and Sunday. Depending on how the winds prevail the connective band of clouds may move South / North bringing the associated areas under rains.