Yesterday saw the return of heavy duty thunderstorm action over Chennai & suburbs. Late in the afternoon a batch of thunderstorms developed slightly to the west of Chennai. Under the influence of remnant sea breeze front that was just moving inland the storms bloomed closer to the coast bringing a spell of intense rains for about 30 minutes over many parts of the city.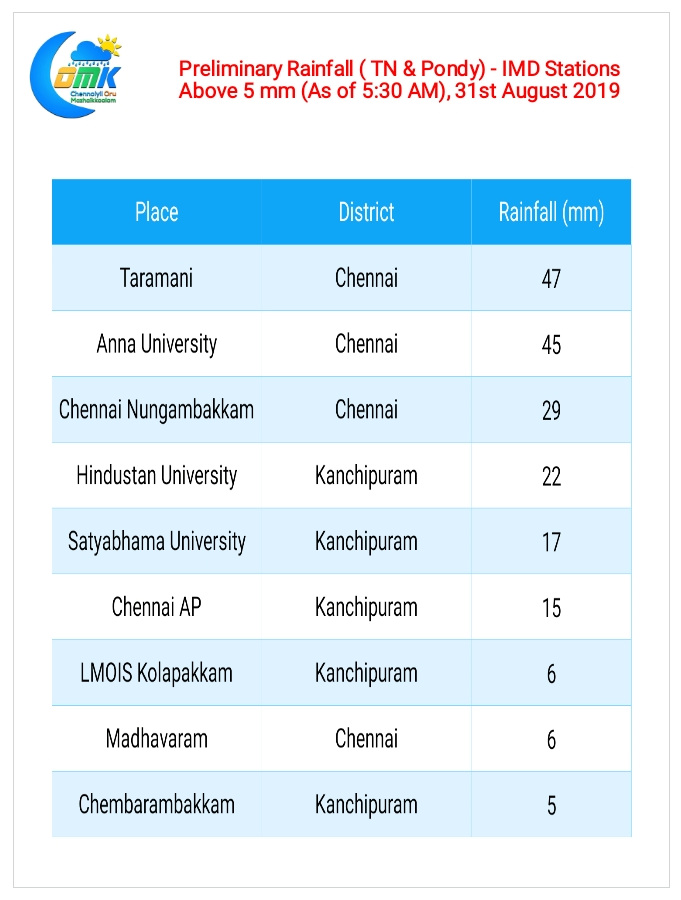 The city areas for a change benefited from the thunderstorms yesterday as compared to southern suburbs which pretty much remained a spectator while all the action happened along the two rivers of Chennai, Cooum & Adyar, with Anna University & Taramani recording nearly 5 cms of rains. As is the case often pretty much all of Tamil Nadu remained quiet while Chennai enjoyed the show.
While the role of lower level convergence should not be ignored in yesterday's thunderstorms we have to remember the stage was perfectly set by the orginal batch of storms that formed West of Chennai triggered by the Mid Level Convergence created by the Low Pressure Area up North.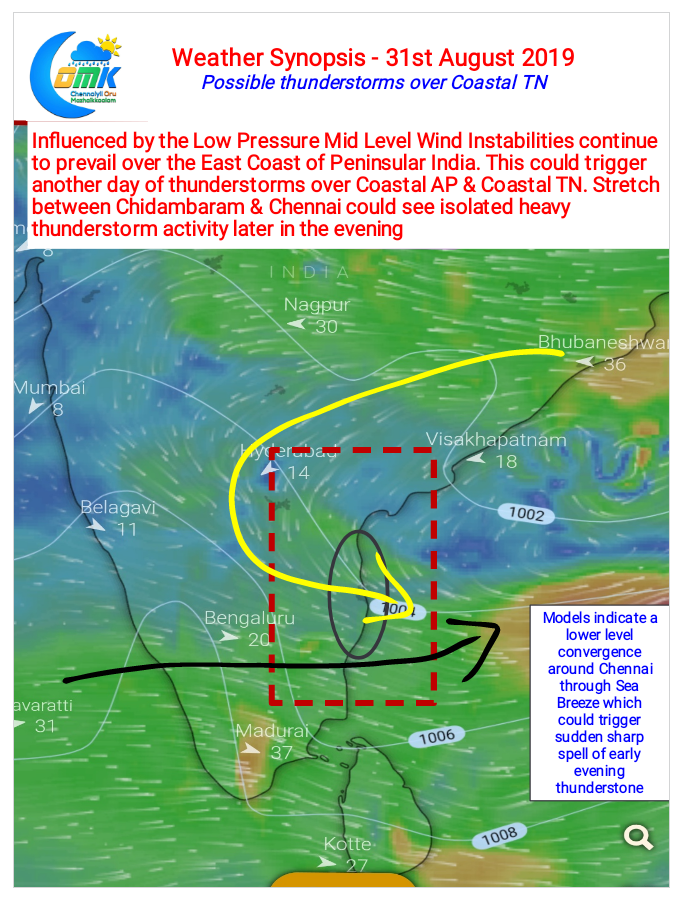 Today once again both these factors are available though the lower level convergence is possibly seen weaker than yesterday. Nevertheless the stretch between Delta to Ongole is under favorable conditions for late evening thunderstorms. The exact impact area will change based on actual wind patterns though. The stretch between Chennai & Chidambaram may benefit from one or two intense thunderstorm activity later in the evening. The feeble lower level convergence may benefit Chennai & suburbs in the form of sharp showers early evening.