The last few days have seen Tamil Nadu see warm days as maximum temperatures tend to stay slightly above normal across most parts of the state.  In particular the coastal areas from Pondicherry & Delta along with Southern Tamil Nadu has been seeing day time temperatures stay about 3 degrees above normal for this time of the year.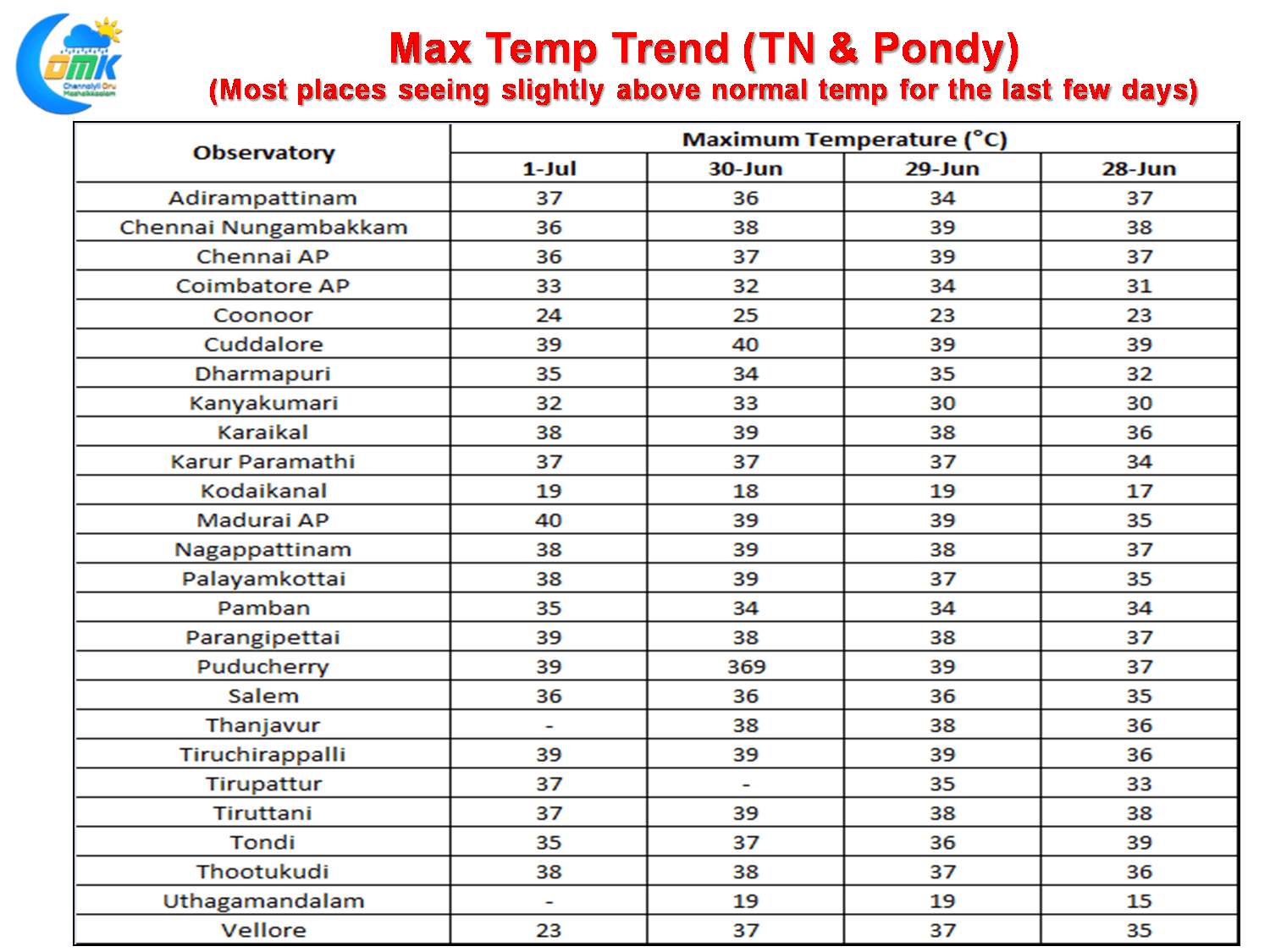 With Monsoon surge staying well North of us and slightly suppressed conditions prevailing in the Southern Parts of Peninsular India the temperatures have shown increase due to lesser moisture in the atmosphere and reduced cloudiness. The Westerlies though continue to remain strong over Northern parts of Tamil Nadu leading to weaker sea breeze preventing any respite for the coastal areas during afternoon / evening.
Things look similar for today as well with warmer than normal temperatures expected to prevail over large swathes of Tamil Nadu particularly along the coast and in South TN.  Models though indicate the coastal areas around Sivagangai / Pudukottai / Delta region could get sea breeze in the afternoon, thanks to Westerlies being slightly weaker down south, bringing not only early respite from the heat but possible thunderstorm opportunities as well.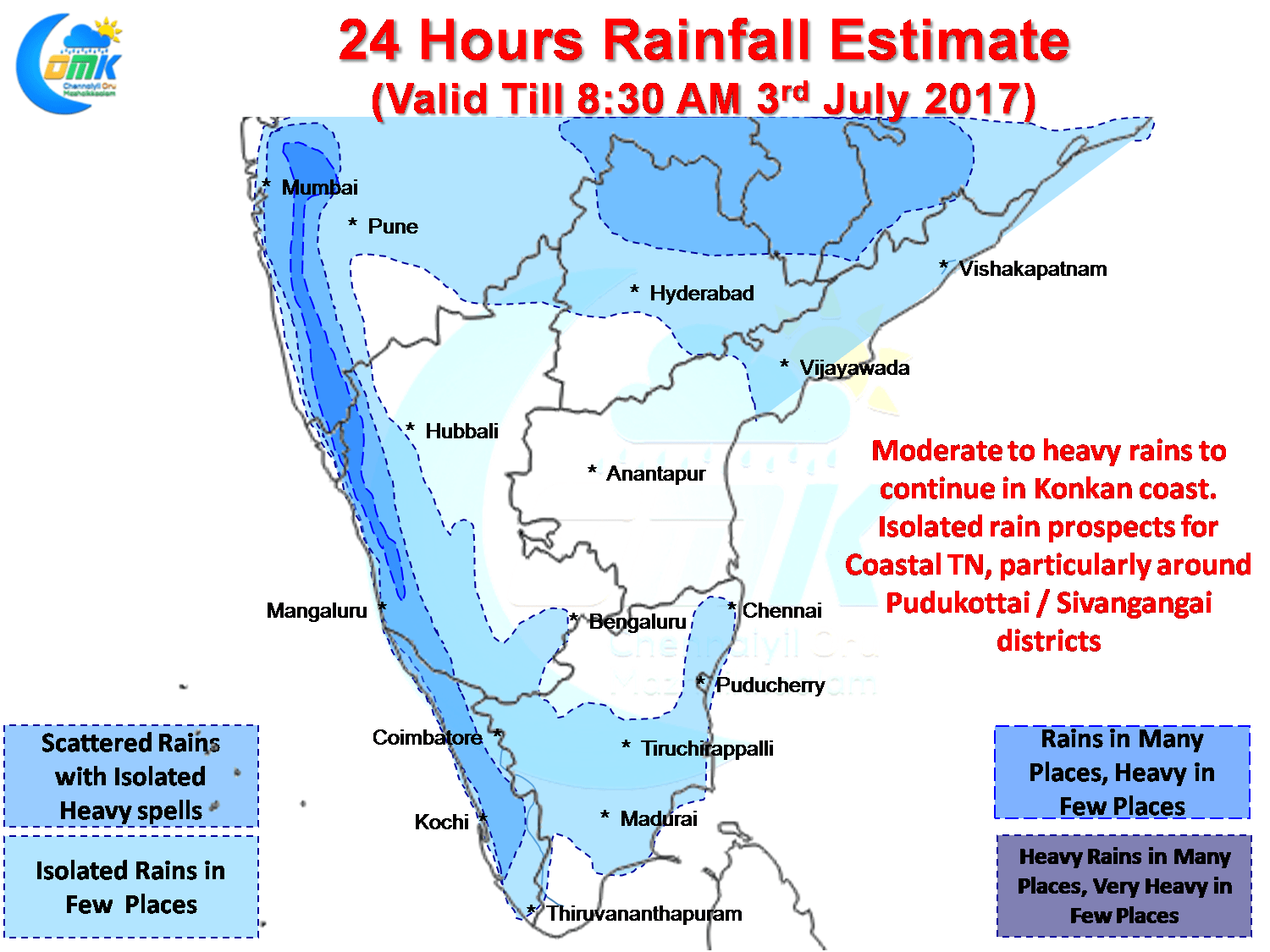 Konkan & Maharashtra coast will continue to get moderate rains in many places and heavy rains in a few places under the influence of the off shore trough that is still persisting though in reduced intensity. Coastal Karnataka & Kerala will possibly see isolated heavy rains with monsoon slightly weaker in the southern parts of the Peninsular India.
As mentioned earlier parts of South Tamil Nadu is likely to see convective thunderstorms around Pudukkottai & Sivagangai thanks to the trigger played by an active sea breeze.  There is a fair chance for some isolated thunderstorms in the rest of the coastal areas of Tamil Nadu as well North of Delta region.
Powered by WPeMatico