Last few days have seen thunderstorms continue on a daily basis along the Western Ghats in South Tamil Nadu around the districts of Theni, Virudhunagar, Tirunelveli & Kanyakumari. With the circulation now over the Comorin Sea yesterday saw some good rains over parts of Nilgiris district along with parts of Wayanad district. The IMD AWS at Coonoor recorded 89 mm until 4:30 in the morning. Down south parts of Tirunelveli & Virudhunagar distrcts recorded good rains with some intense thunderstorms lashing along the Ghats.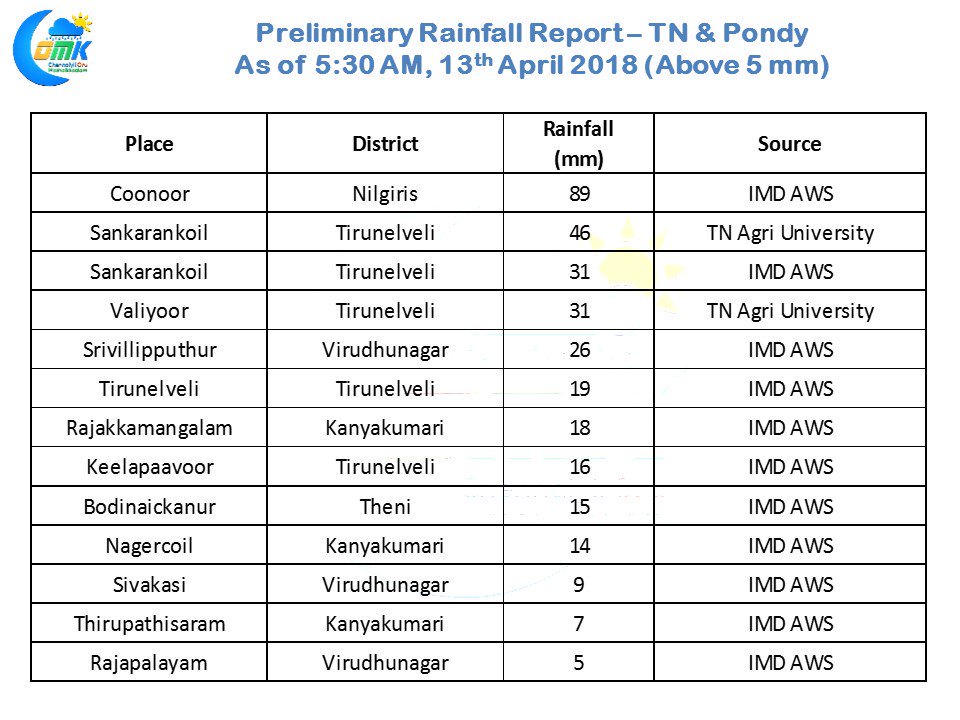 Some of the places have been recording rains for 3rd straight day which is reflecting in the Daily Rainfall chart for Tamil Nadu & Puducherry. For the pre monsoon season starting from 1st March the rainfall so far is 34.9 mm against the normal average of 30.6 mm. Models indicate the rains to continue over South Tamil Nadu today as well with possibly the places on either side of the Western Ghats placed for some good evening thunderstorms once again.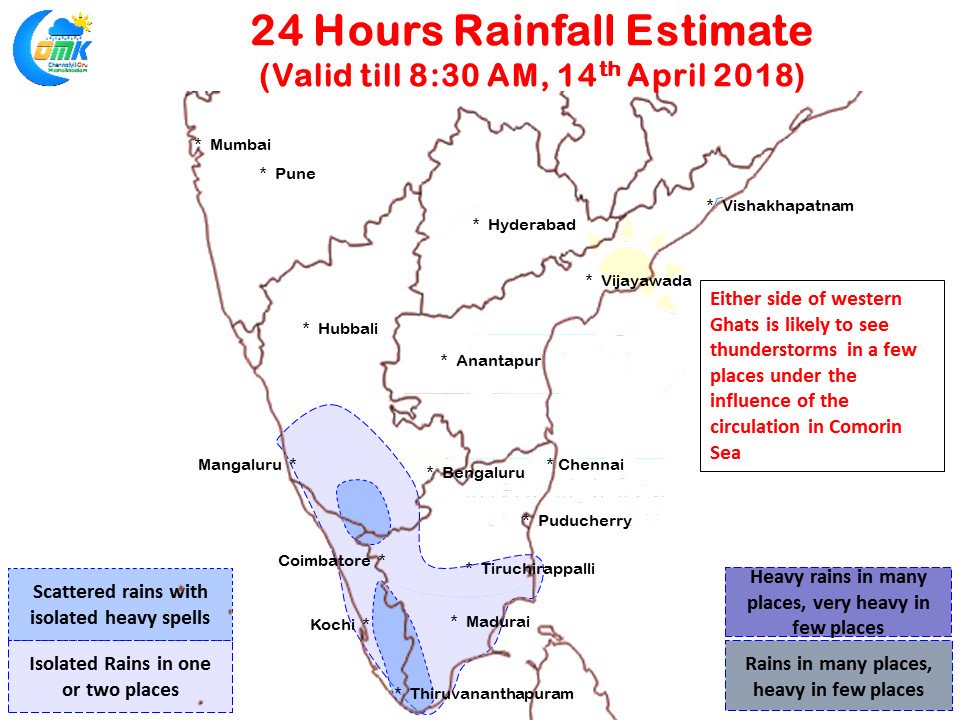 As the Tamil Year Hevilambi gives way to Vilambi parts of coastal Tamil Nadu between Delta & Kanyakumari could receive some showers to welcome the new year. Like yesterday there is a possibility of some isolated thunderstorms around the Nilgiris and adjoining parts of Kerala & Karnataka. Due to cloudy conditions there could be some respite from the heat in South TN while North TN will be slightly more clearer skies and consequent to it a warmer day.