The thunderstorm season in South Tamil Nadu continues with yesterday seeing moderate to heavy rains lashing parts of Madurai, Virudhunagar, Theni & Kanyakumari districts while parts of Tirunelveli got some light rains. The effect of the wind convergence & the trapping of moisture by the Western Ghats is visible in the rainfall pattern with places to the East of the Ghats getting the bulk of the rains over the last couple of days almost reminiscent of Northeast Monsoon time.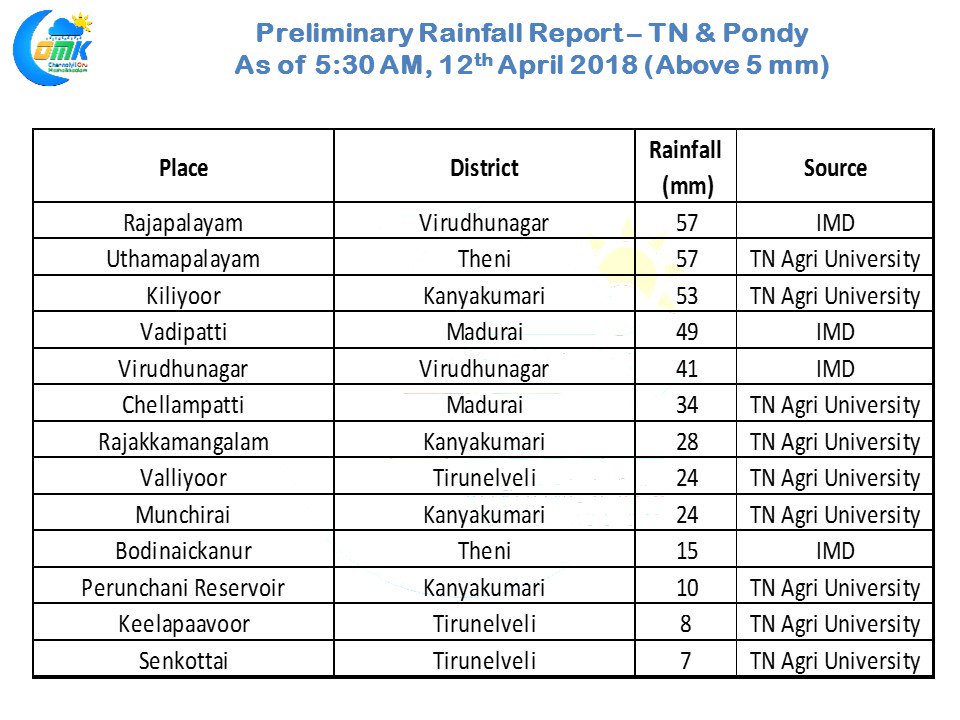 Rajapalayam recorded 57 mm rains from last evening while not far away the IMD automatic weather station at Virudhunagar recorded 41 mm while in Vadipatti in Madurai district lying to the south of the broken Sirumalai range got 49 mm with most of the rains happening in the late evening time after a fairly hot day. As is the case for the last couple of days the coastal areas will possibly see some light passing showers under the influence of the Easterlies while later in the day one or two places in the interiors witness thunderstorms with the remnant moisture travelling across the landscape getting heated up through convection during the hot day time conditions.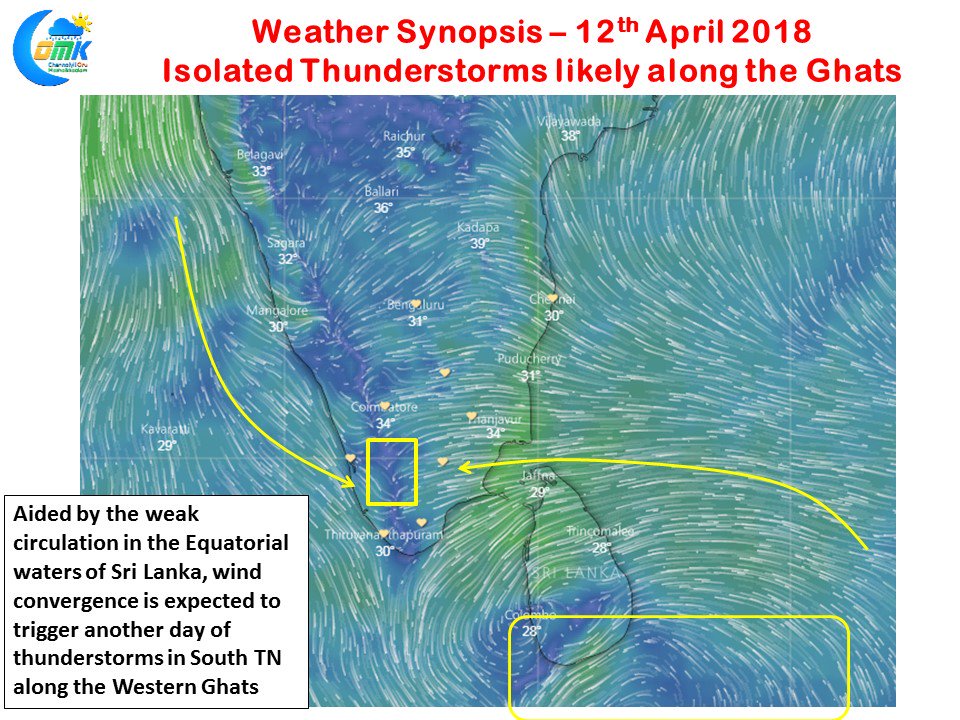 Once again the hot spot is likely to be closer to the Western ghats with places to the west of Madurai expected by models to see moderate evening thunderstorms. Places in Theni district and possibly the northern areas of Virudhunagar district along the ghats could get some spells of thunderstorms going by model estimates.