The weakening Monsoon that is eagerly expected by weather watchers for the thunderstorms opportunity showed its other face yesterday. Most places across North Tamil Nadu saw abnormally warm temperatures with places like Vellore recording nearly 4 degrees higher than normal for this time of the year. Both observatories in Chennai recorded about 3 degrees higher than average as clear skies & warm westerlies under weak monsoon conditions created conditions for temperatures to shoot up.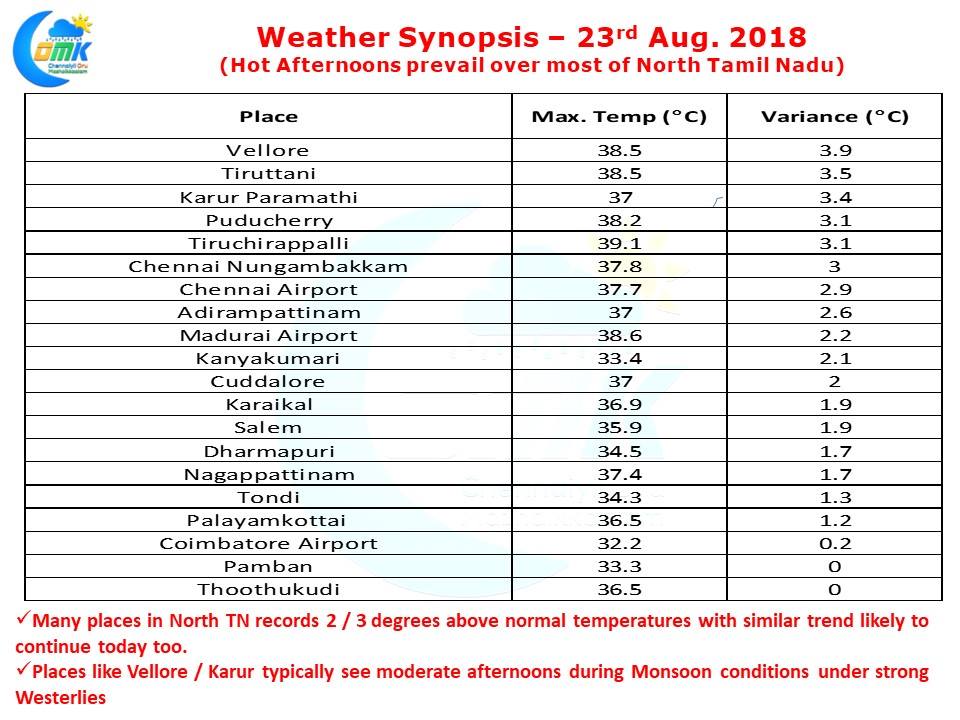 Today is likely to be another hot day with clear skies once again likely to be seen until late afternoon. This increased temperature is likely to induce a fairly good temperature gradient to once again bring in sea breeze across the coastal areas. Increased temperatures along with intrusion of sea breeze front will trigger isolated thunderstorms during evening along the coastal stretch.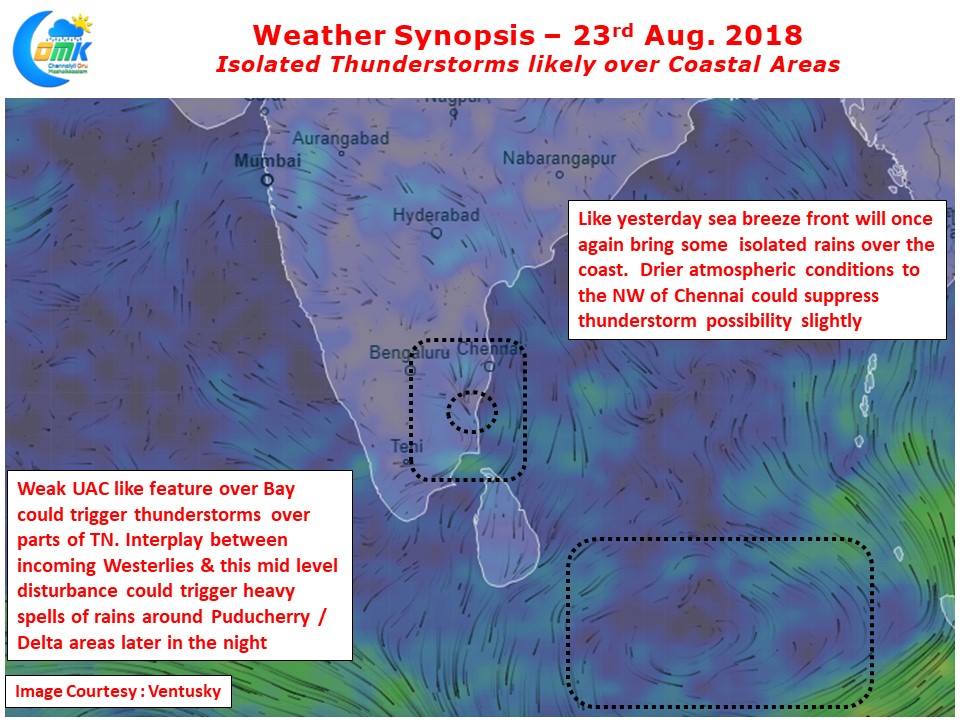 The only concern for Chennai is the slightly drier atmospheric conditions prevailing to the NW of Chennai which might hinder prospects of thunderstorms slightly. On a slightly larger scale there is going to be a weak Upper Air Cyclonic Circulation over south bay which could create atmospheric instability over the state. This could provide conducive conditions for some late night isolated thunderstorms in a few places of Tamil Nadu. Like yesterday the stretch between Delta districts & the coastal stretch up to possibly Puducherry once again looks well placed for some heavy midnight spells of rains.