Thunderstorm's  fascination for North Tamil Nadu continues as yesterday extreme northern parts of the state were witness to moderate thunderstorms in the evening with isolated places getting an intense burst near the coast.  Highlights of the day include Anna University which recorded nearly 7 cms in a two hour spell between 3:30 & 5:30 PM while both Nungambakkam & Airport observatories also recorded decent spells of rains as most parts of Chennai enjoyed the rains.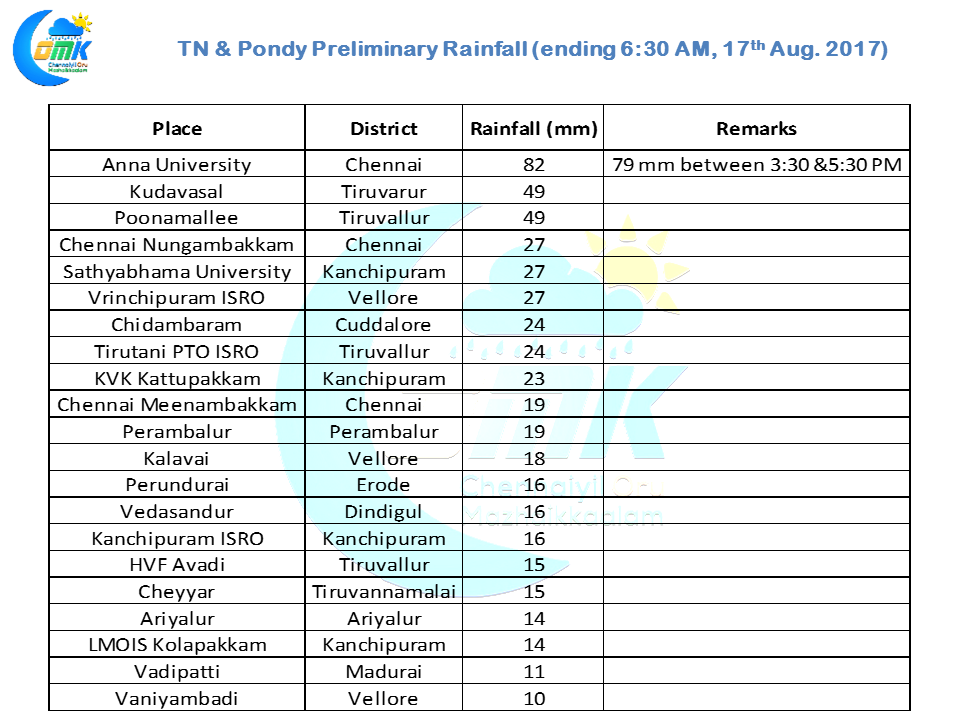 While overall the majority of the rains happened in North Tamil Nadu, a few parts of South TN and delta districts got isolated spells of thunderstorms with Kudavasal recording about 5 cms of rains through late evening / night.  Things are slowly moving towards the monsoon dynamics as we mentioned in our yesterday's post. While we will continue to see thunderstorms in Tamil Nadu the spatial spread will start slowly reducing in the days to come.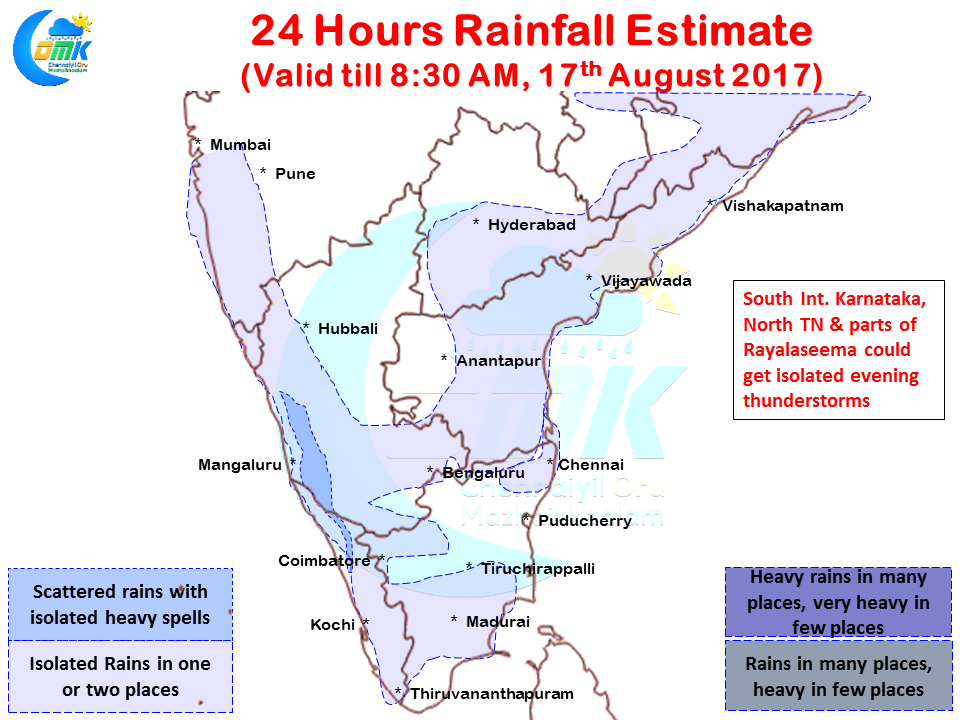 As was the case yesterday today also we are likely to see parts of North Tamil Nadu,adjoining parts of Rayalaseema and South Interior Karnataka better placed to enjoy the evening thunderstorms.  It appears today once again parts of Bengaluru could see moderate to fairly intense thunderstorms in one or two places.
The districts of Tiruvannamalai, Tiruvallur, Kanchipuram, Vellore and parts of Chennai could see evening thunderstorms develop with Westerlies picking up pace we can possibly see slightly faster moving thunderstorms which could mean movement towards the coast and possibly providing lesser intense spells compared to the past few days.
Powered by WPeMatico