After a period of heatwave conditions, temperatures over Chennai & Suburbs have settled back to normal levels for the last few days. Yesterday both the IMD observatories at Nungambakkam & Meenambakkam recorded 0.5 & -0.4ºC respectively below average indicating the comfortable day time conditions prevailing along the coast.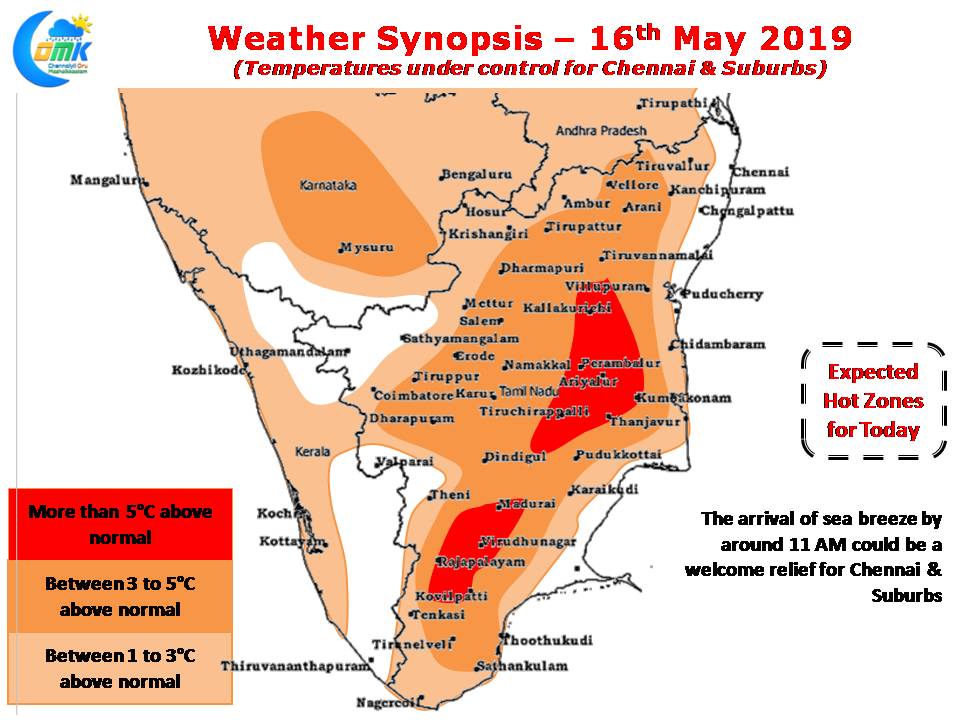 Today also things are likely to be similar with sea breeze expected around 11 AM keeping temperatures under control for Chennai & Suburbs. Weather models indicate many interior parts in the Western TN region to record near normal temperatures due to good overnight thunderstorms. Central TN & places around Vellore & Tiruttani could still see temperatures around 41 / 42 ºC though.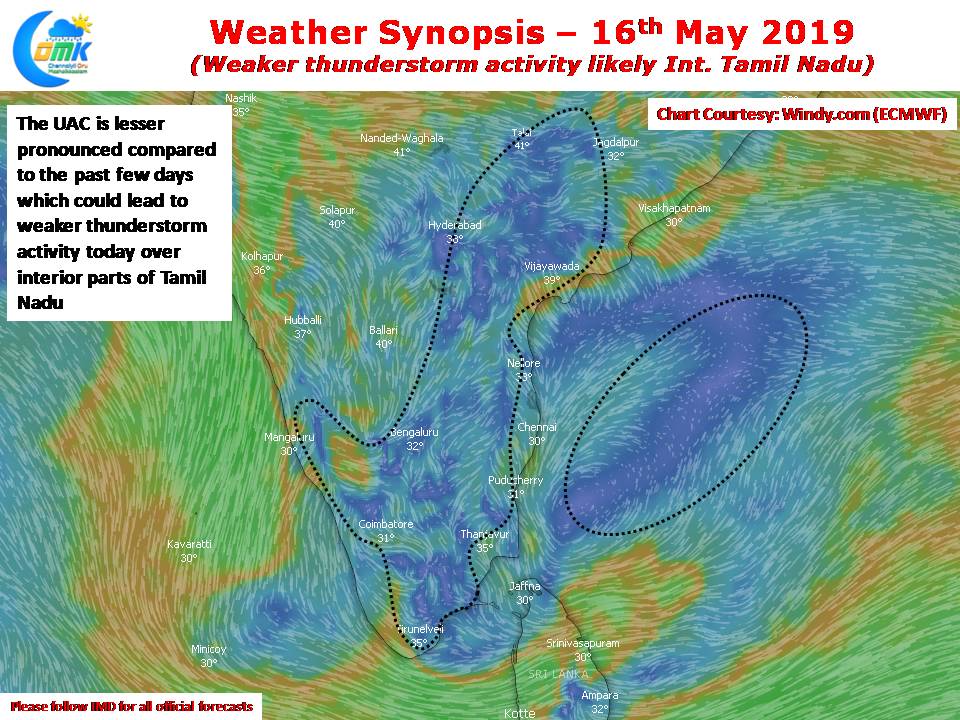 Last couple of days have seen thunderstorms at many places of West Interior / Northwest Interior TN. For third straight day many places in Erode district recorded rains yesterday while Coimbatore & surrounding areas recorded good thunderstorms later in the evening. Today though the circulation off TN Coast in Bay is less pronounced which could mean a weaker thunderstorm activity though a few places in interior TN are likely to see isolated thunderstorm activity particularly along the Western Ghats.