Yesterday saw the central parts of Tamil Nadu see increased heat quotient as Trichy AP & Karur Paramathi recorded 41.7 & 41.8°C being the hottest places in the state. While the usual suspects Vellore & Tiruttani saw some reduction in temperatures compared to the previous days both the Chennai observatories recorded increased temperatures due to weakening Westerlies.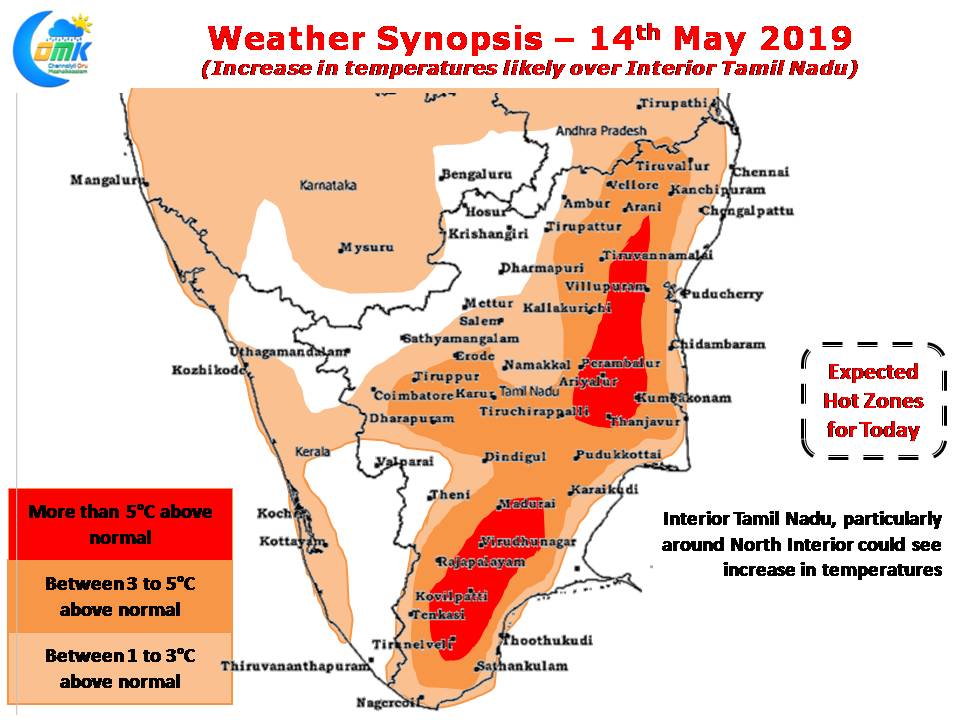 Weather models indicate temperatures to increase today over North Tamil Nadu as Surface level Easterlies slow down under the influence of an upper level cyclonic circulation off the TN coast in Bay of Bengal. This weakening trend is likely to create increased temperatures over suburbs of Chennai with one or two places getting back to around 40°C.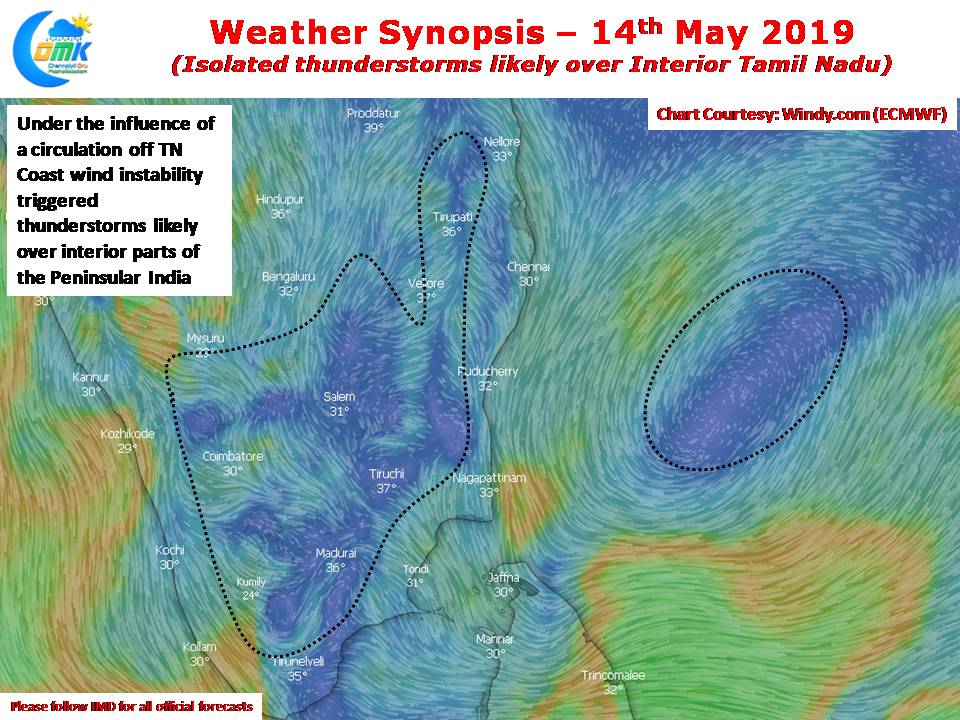 While coastal areas like Chennai will continue to remain spectators for the thunderstorm season interior areas will see some thunderstorm activity as wind instability triggered by the upper level circulation off the TN Coast in Bay of Bengal. Places along the Western Ghats will be once again the beneficiaries of these afternoon thunderstorms while places in Northwest TN & adjoining parts of South Karnataka will see moderate thunderstorm activity.