Yesterday saw the best day of summer rains from the current spell for Tamil Nadu as intense rains lashed many parts of the state. Interestingly two different developments triggered the thunderstorms bringing a cheer not only to weather watchers but also common public. Thunderstorms that developed around Odisha after midnight on Thursday slowly made its way along the East Coast reaching North TN around after mid day and subsequently reaching further down south up to parts of Pudukottai / Sivaganga dts.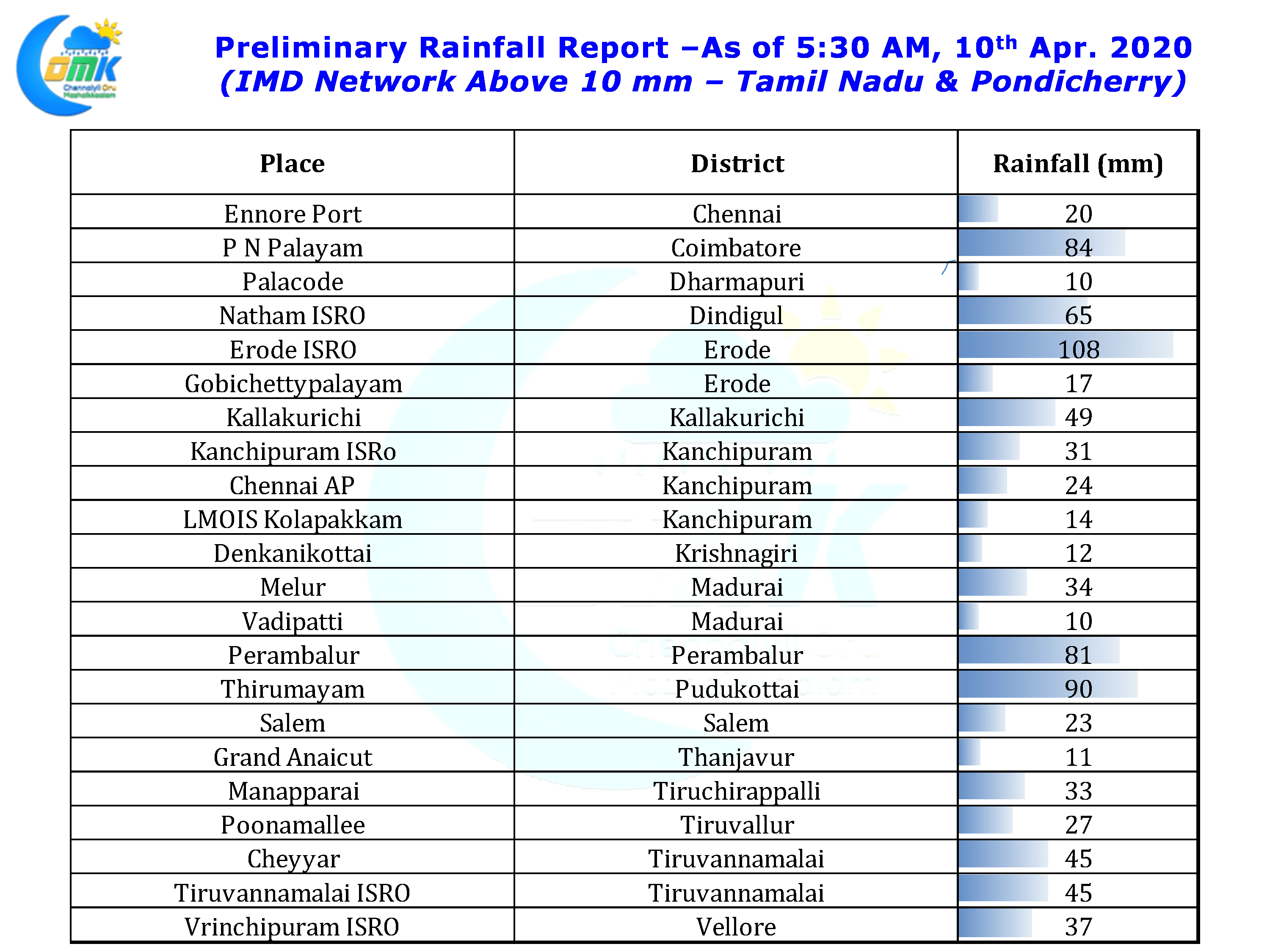 A separate set of thunderstorms developed along the Western Ghats through lower level wind convergence bringing rains to many parts of West Interior TN along with few places in South TN as well. It is not often we see Erode & P N Palayam top the preliminary rainfall charts. Places like Perambalur, Thirumayam which saw nearly 10 cms of rains benefitted from the South moving thunderstorms.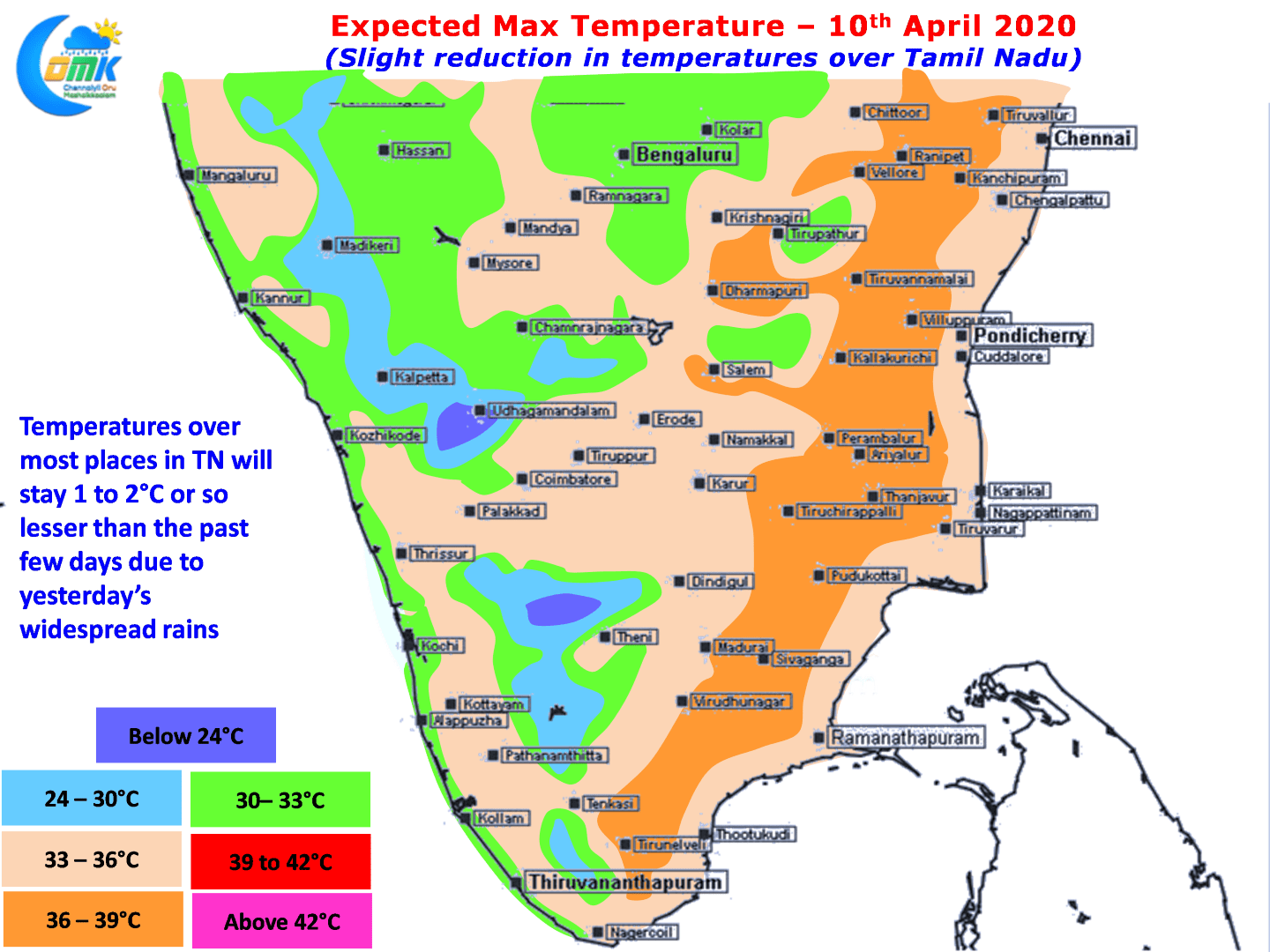 Consequent to the widespread thunderstorms yesterday the temperatures across the state could be a tad lower along with benefitting from increase in the effect of Easterlies. Weather models indicate temperatures to stay a degree or two lower than the past few days though many places in North TN will see temperatures in the region of around 37 degrees.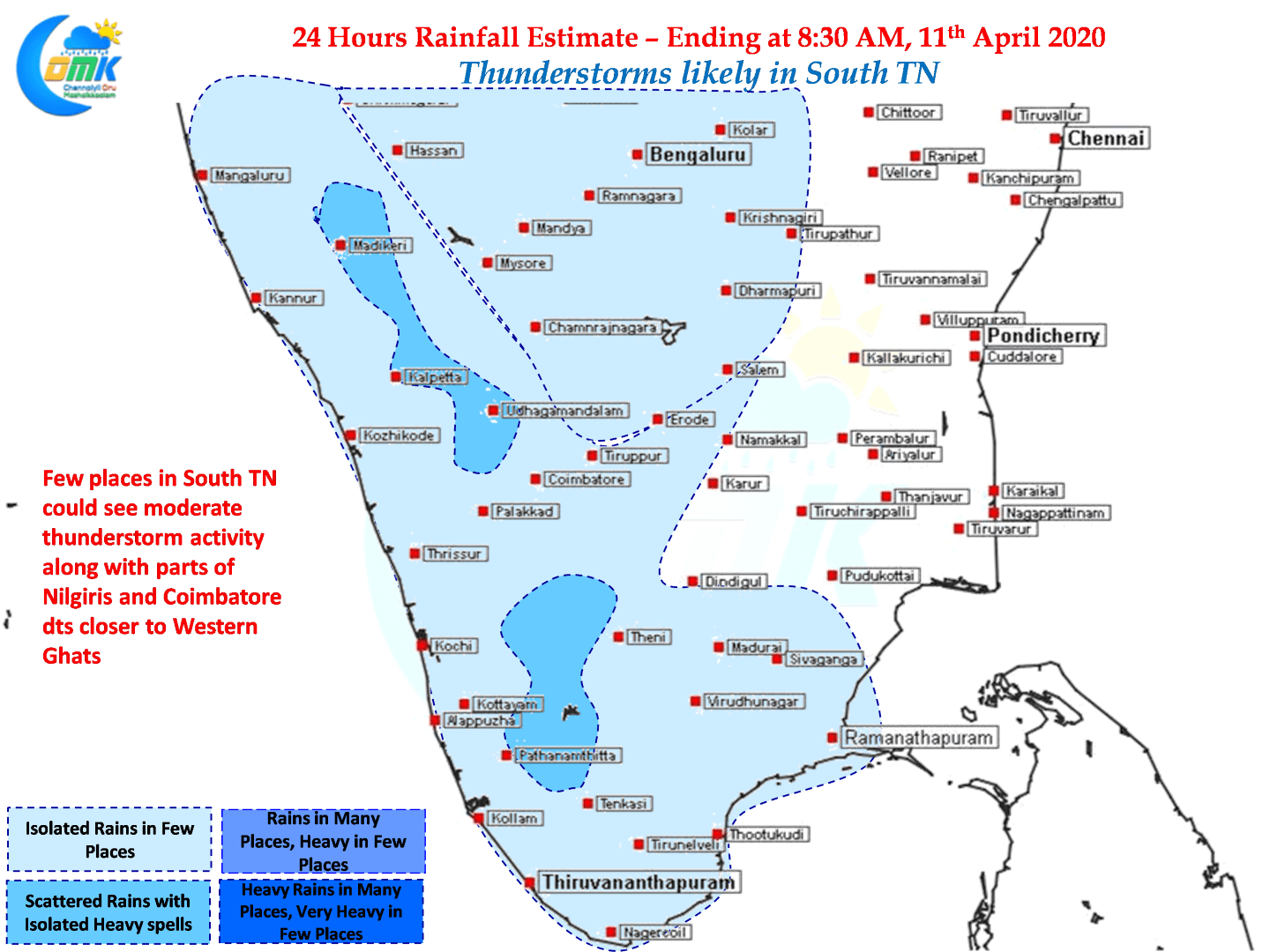 On the rain front with Easterlies picking up the thunderstorms are likely to move closer to the Western Ghats. Isolated places are likely to see moderate thunderstorm activity around South TN while one or two places along the Ghats in Nilgiris & Coimbatore dt could see moderate to intense evening thunderstorms.