Summer over the Indian Sub continent has been strengthening with many places over Central India seeing day time maximum temperatures hover around 44 / 45 degrees over the past few days. These temperatures are well above normal with most places in the region seeing 4 / 5 degrees above normal for this time of the year. Even the interior places of Tamil Nadu are also seeing temperatures a few degrees above normal.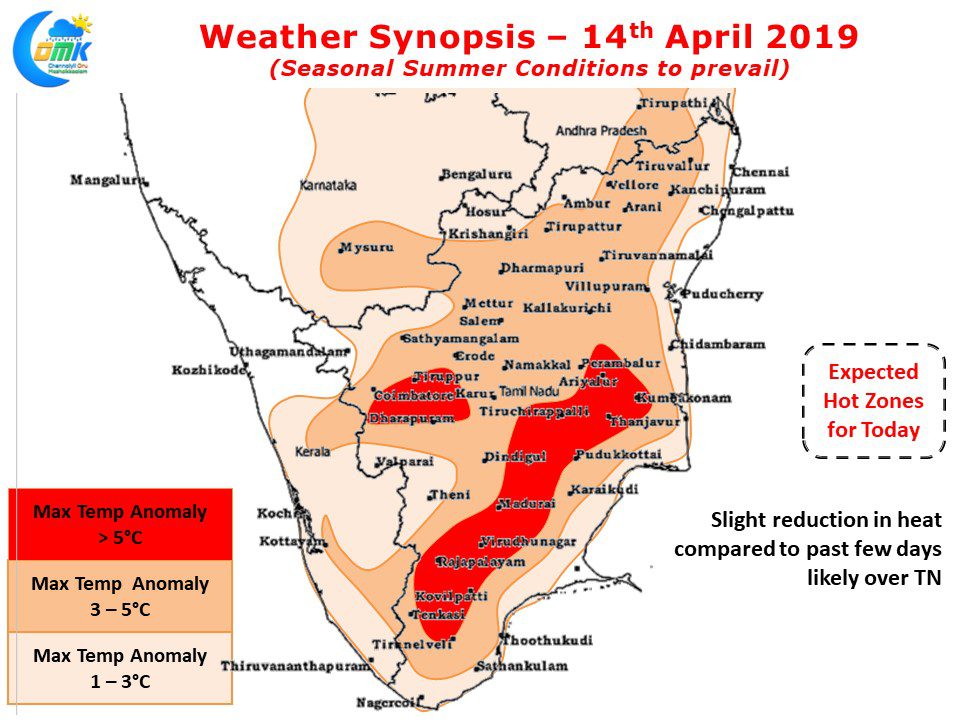 Yesterday though four locations recorded 40 degree Celsius in Tamil Nadu the highest was Tiruttani at 40.4 degrees indicating a slightly easing of temperatures in the southern parts of Peninsular India. Today also weather models indicate a similar condition to persist with mostly max temperatures staying a notch lower than last week.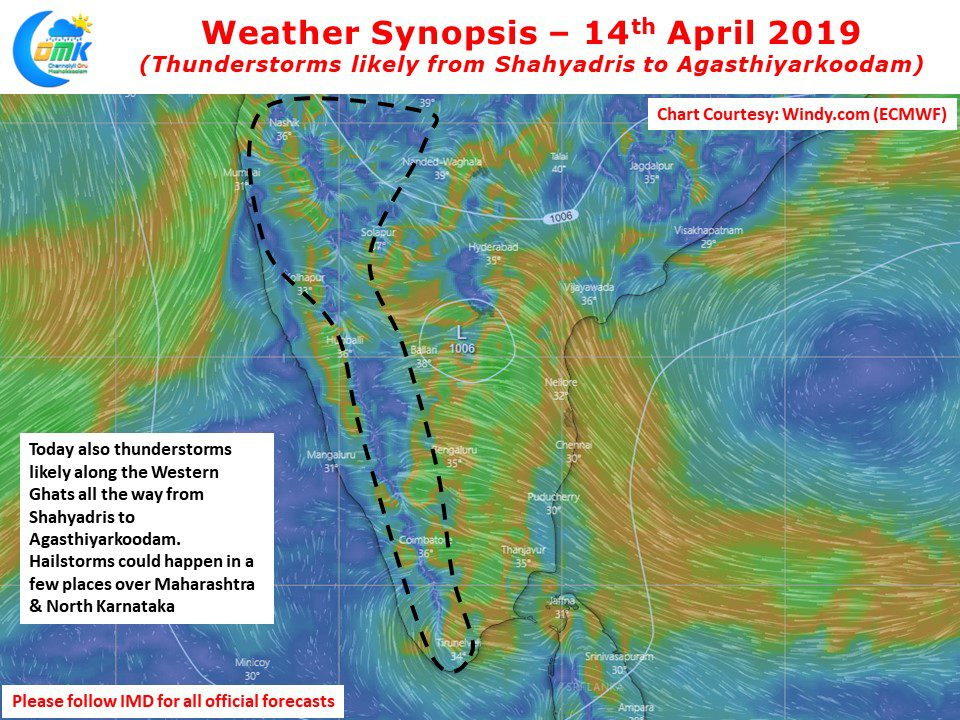 Veppa Salanam thunderstorms will continue along the Western Ghats today also with possibly a few places in Maharashtra & North Interior Karnataka likely to see hail storms. Models indicate many places along the Western Ghats all the way from Shahyadris to Agasthiyarkoodam will see possible thunderstorms due to wind discontinuity developing at lower levels of atmosphere.