Reading Time:
2
minutes
A post that was waiting for a long time, a post that is possibly delayed by at least a couple of weeks as the desperation for thunderstorms was showing up not only among the weather blogging community but also common people. Its' finally here. The Season of Veppa Salanam thunderstorms is likely to start from today over the interiors of Tamil Nadu.
While the start of Veppa Salanam or convective thunderstorms triggered by wind instabilities may not bring a great amount of relief from the afternoon heat, it certainly will cool down to provide respite during the evenings to those places lucky enough to receive rains or in the vicinity of the thunderstorms. Today also across the state afternoon heat will prevail with most places recording 3 / 4 degrees higher.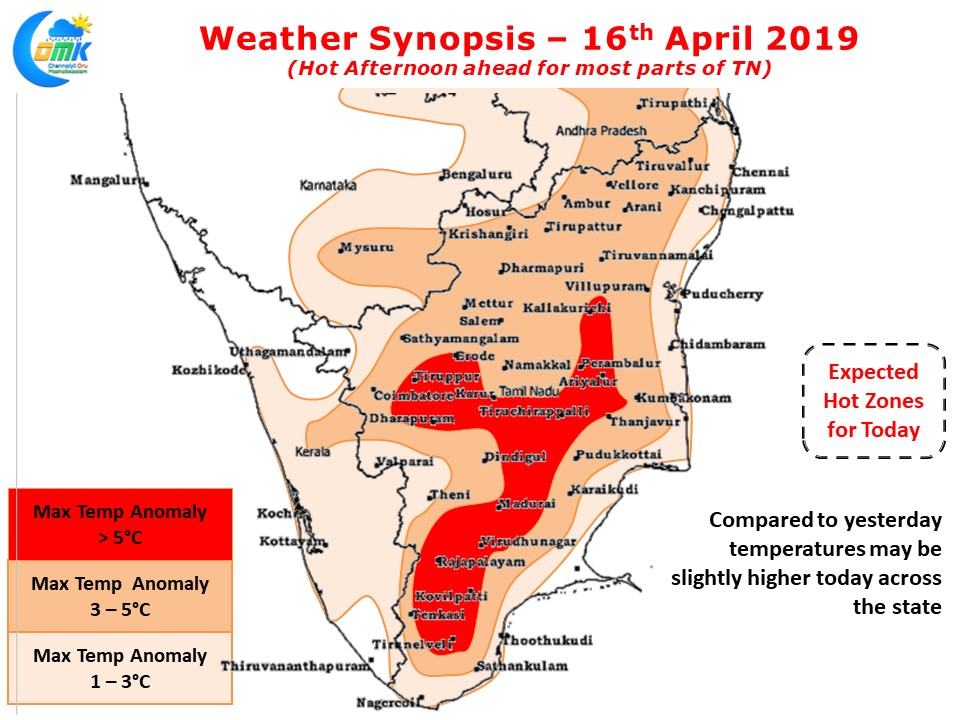 The highlight from today will be the return of Thunderstorms for the interior parts of Peninsular India. More often than not its the Western parts of Tamil Nadu are the first beneficiaries in addition to places along the Western Ghats as they benefit first from the Westerly intrusion. Later as the Westerlies strengthen more interiors areas of Tamil Nadu start recording evening convective thunderstorms. Coastal areas like Chennai typically miss out on these thunderstorms as we tend to be under Easterly influence most of this period while Westerlies don't strengthen enough to reach us as well until well into Southwest Monsoon onset.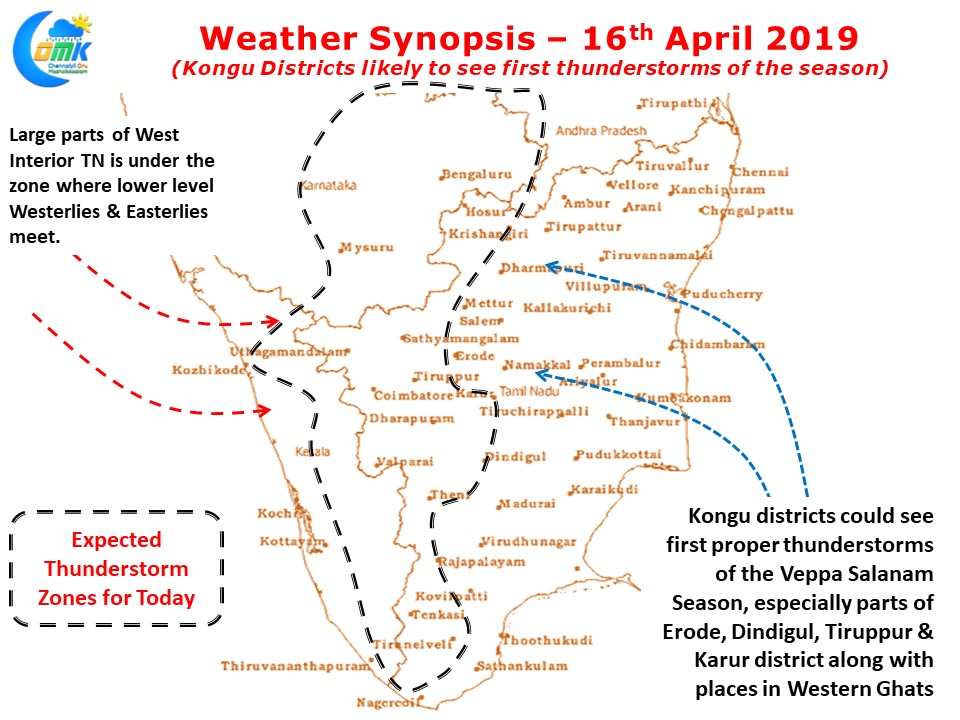 While things will improve later in the week but today certainly looks like the start of the active thunderstorm season for Kongu districts. Thunderstorms are the biggest source of rains for this belt both during pre monsoon & post southwest Monsoon as well.
As we mentioned "சித்திரை புத்தாண்டு மழை நிகழ்வுகளுடன் வருமென எதிர்பார்ப்போம்" in our post on 8th April two days after
சித்திரை புத்தாண்டு we put our first thunderstorm alert post.