Last couple of days has seen Northeast monsoon like conditions over many parts of South India. Places along the coast in the Delta districts has received early morning rains for the second consecutive day today. Gobichettipalayam Erode district has recorded more than 15 CM for the past few days. Yesterday it has recorded 7 cm that lashed during midnight. vadipatti in Madurai district recorded more than 7 centimetres in 2 hours between 2:30 and 4:30 in the morning.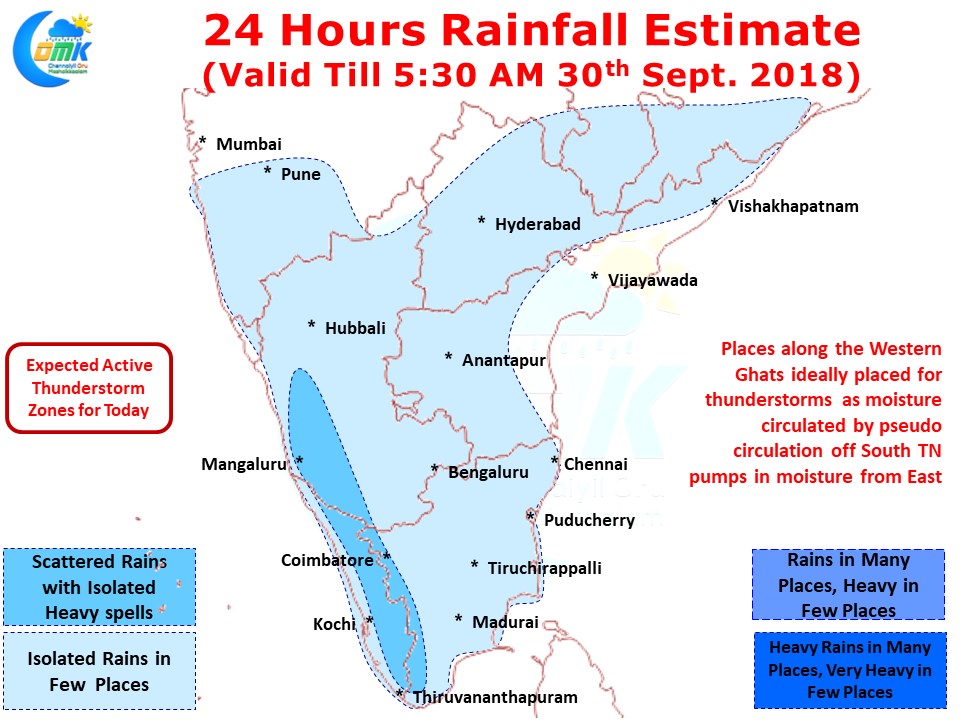 Places in the interior area along the Western Ghats  once again likely to receive moderate to heavy thunderstorms in a few places. After going subdued phase Southwest monsoon thunderstorms has been very active along the Western coast as many places in Kerala Karnataka and Konkan Maharashtra recording moderate thunderstorms last evening as well similar conditions are likely today too.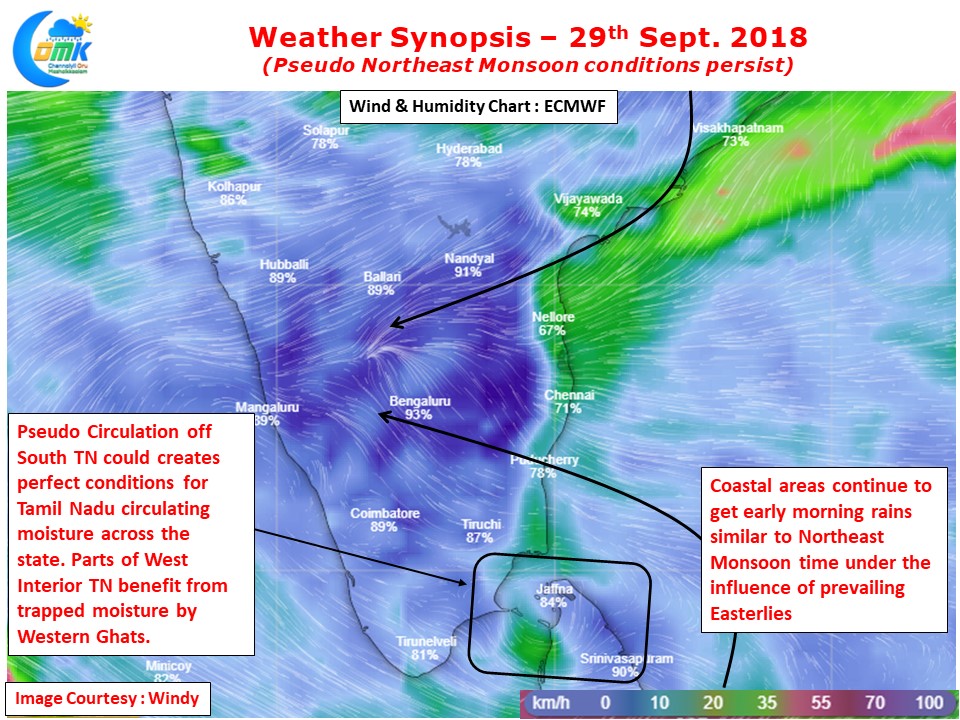 As mentioned in the opening remarks of today's post cost of South India has been under the influence of Easterlies creating Northeast monsoon like conditions. Even parts of Chennai recorded early morning drizzle today in a few areas. Along with this pseudo Northeast Monsoon conditions the presence of a weak cyclonic circulation off South TN coast has created conducive conditions for the thunderstorms over the state. In particular Western Ghats posts a vital role in trapping moisture in a few places giving heavy thunderstorms to a few places over West interiors.