As Monsoon dynamics churns slowly but steadily we are into the final leg of the pre monsoon thunderstorms. We have mentioned quiet often the probabilities of thunderstorms or "Veppa Salanam" Rains as its announced over most Main Stream Media is primarily a Wind Instability aided thunderstorms assisted by day time convective heating under clear skies. This Wind Induced Instability happens when the seasonal change happens between Westerlies to Easterlies during October & vice versa during April / May as a prelude to Northeast Monsoon & Southwest Monsoon respectively.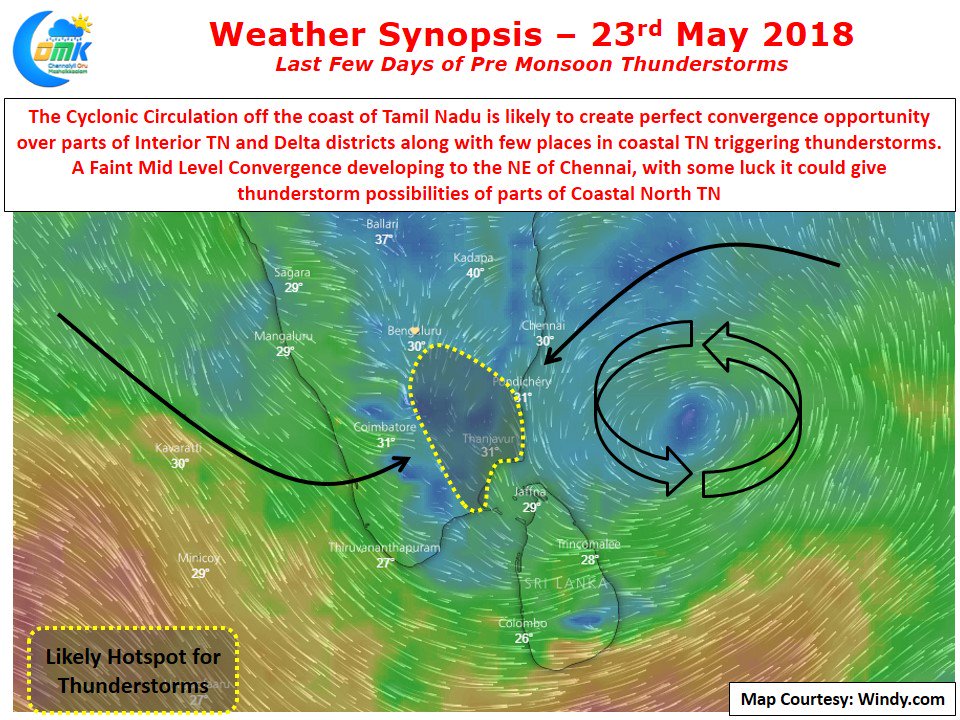 In only the second instance of nearly 140 years of record keeping by IMD Arabian sea has spun back to back cyclones during the month of May with the formation of Cyclone Mekunu after Cyclone Sagar last week. 2010 saw Cyclone Bandu and Cyclone Phet form back to back during Pre Monsoon season.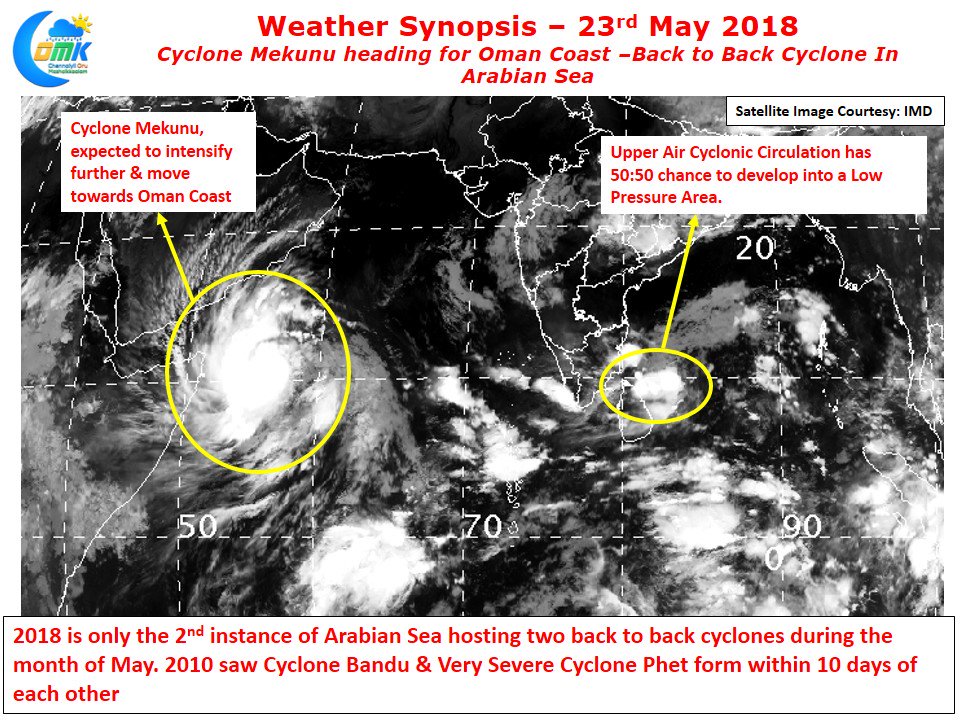 While Arabian sea is churning cyclones Bay of Bengal continues to play second fiddle. Nevertheless an Upper Air Cyclonic Circulation off the coast of Tamil Nadu is likely to create conducive conditions for thunderstorms over many parts of Tamil Nadu. In particular parts of Delta districts could come under converging winds to create thunderstorms in the afternoon.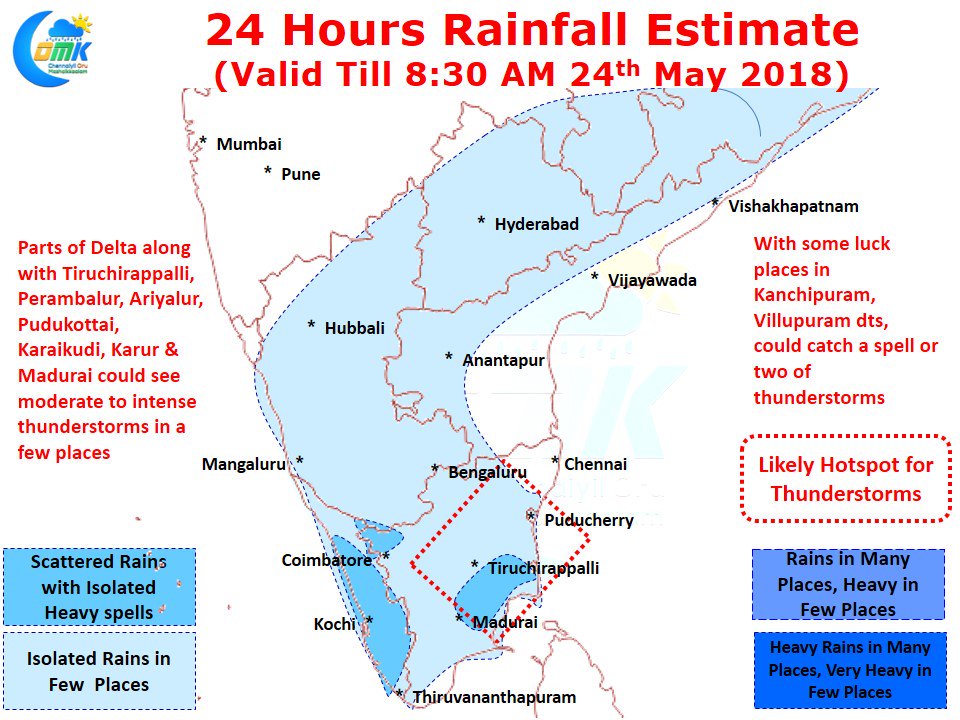 While the hot spots for today's the will remain interiors along with delta districts as mentioned above there is a faint chance for North Costal Tamil Nadu if a mid level convergence slides a little to the Southwest as compared to what models are indicating. As things stand the current UAC could play a key role in possibly breaking the dry spell for Chennai even if it may not bring heavy rains before monsoon takes over.