The countdown for Southwest Monsoon Onset has well and truly begun with North Indian Ocean getting active as the Inter Tropical Convergence Zone moves into Northern Hemisphere. While the Westerlies have been slightly behind schedule they are expected to pick up pace as conducive conditions are estimated by models for a boost in monsoon dynamics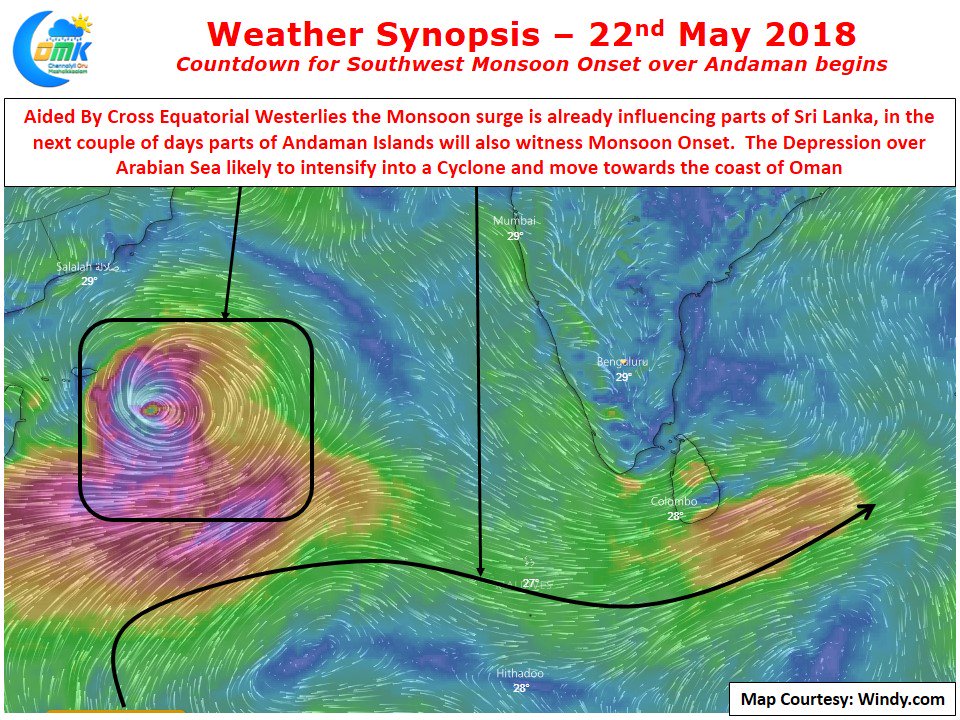 With Arabian Sea all set to host a cyclone for second week in succession it will give a strong impetus for the Monsoon surge to move into the West coast of Indian Sub Continent by early next week for possibly a before normal onset. As mentioned in our posts a couple of days back the Bay branch has been lagging behind so far though parts of Sri Lanka seems to be impacted by the Monsoon surge and models indicate a clear strengthening of Cross Equatorial Westerlies which will possibly bring monsoon onset over the southern parts of Andaman Islands in the next couple of days. The next few days until monsoon dynamics completely takes over is likely to be the best phase of thunderstorms in the interior areas.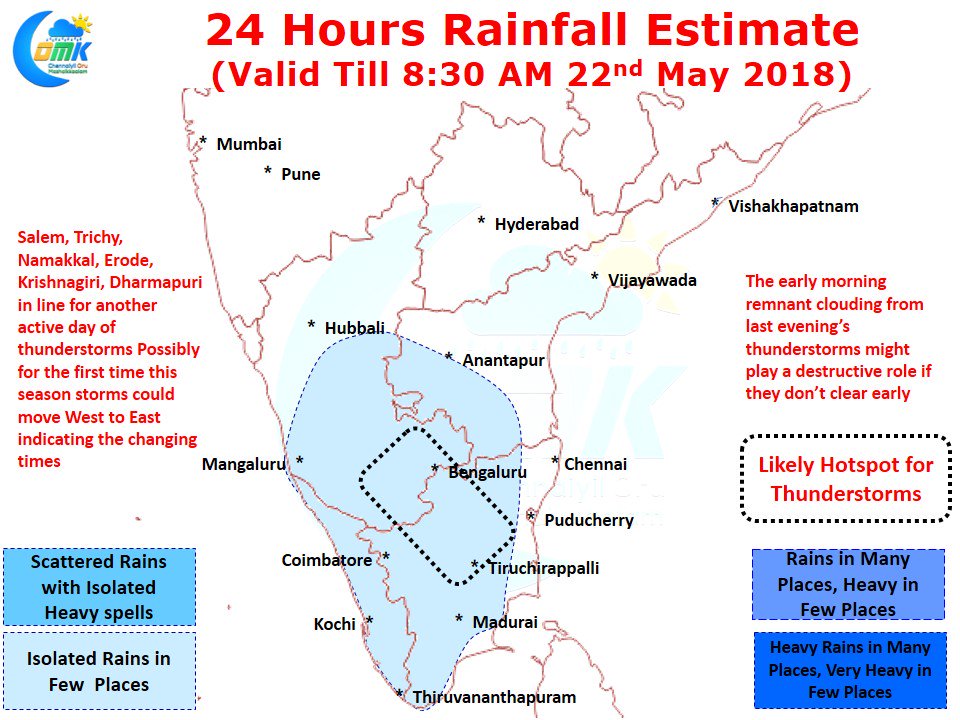 Today also there is a fair bit of wind convergence over interior Tamil Nadu with the belt from Tiruchirappalli to South Interior Karnataka under strong wind convergence. Along with these districts other places like Namakkal, Tiruvannamalai, Vellore, Krishnagiri & Dharmapuri will once again be hot spots for thunderstorms with parts of Madurai, Erode, Karur, Karaikudi, Pudukottai & Dindigul also catching up a good spell or two of showers. Going by models we could possibly see the storms move from West to East for the first time today which will be an interesting phenomenon heralding the changing season. Chennai will see temperatures in the region of 36 / 37 with warm conditions until late afternoon due to poor sea breeze conditions.