While dry weather continues to prevail over most parts of Peninsular India the tentacles of Summer has been slowly spreading over the region. Yesterday saw Bellary in South Interior Karnataka record its first 40 degree Celsius. During late February / Early March it is Rayalaseema & surrounding parts of Deccan Plateau region that sees the hottest conditions in the Indian Sub Continent.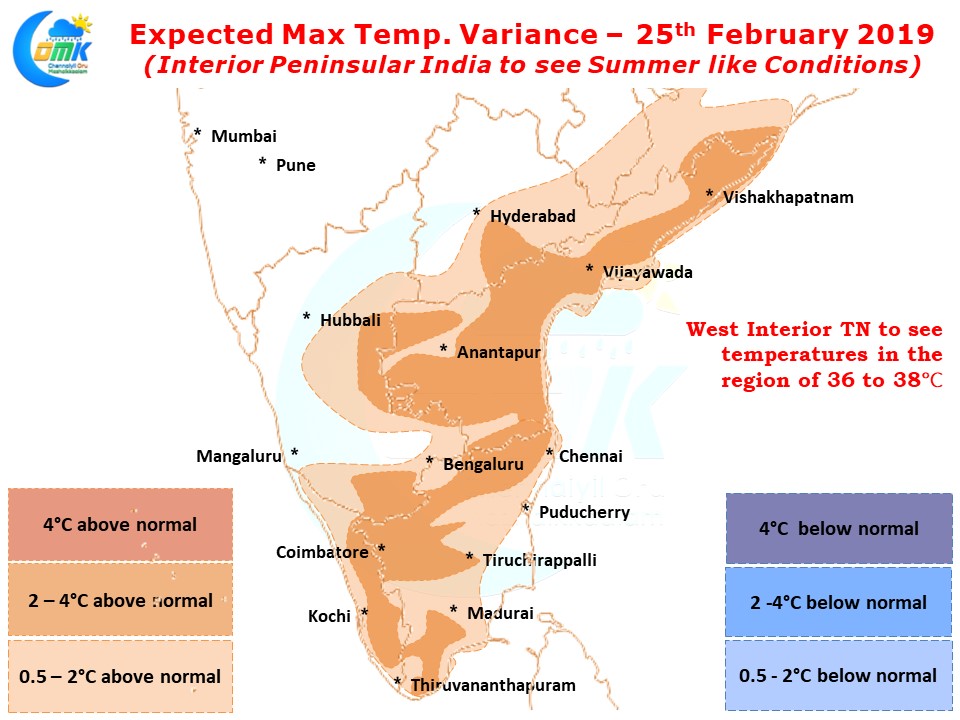 For the next 2 / 3 days models indicate Peninsular India to remain hotter than normal by a couple of degrees. In particular the interior parts of the region will remain fairly hot and will continue to remain so for the next month or two.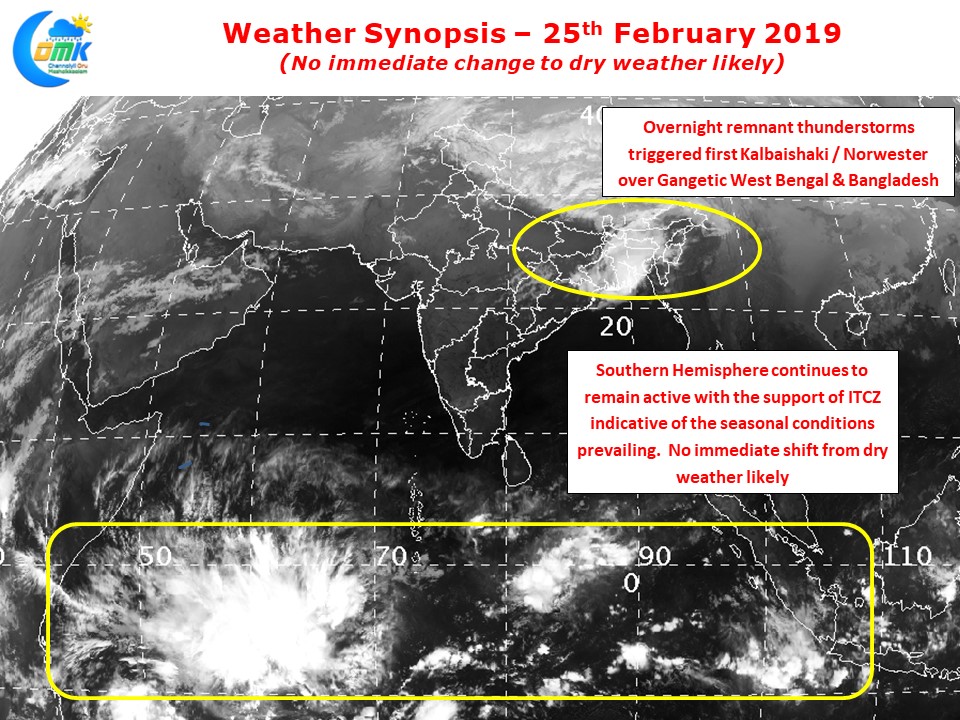 Parts of East India recorded its first Kalbaishaki / Norwester thunderstorms of the year last night after remnant thunderstorms travelling from Central India triggered gusty conditions & Rains in the region. Satellite images suggest Southern Hemisphere continues to remain active indicative of the seasonal conditions prevailing with no immediate change to dry weather likely over South India.