Each passing day of February takes us closer to Summer season. Unlike North & Central India summers set in earlier across most parts of South India with most parts of Coastal Karnataka & Kerala typically the warmest places during February. The advent of March sees interior areas of Peninsular India including Karnataka, AP & TN being the hottest places of the country.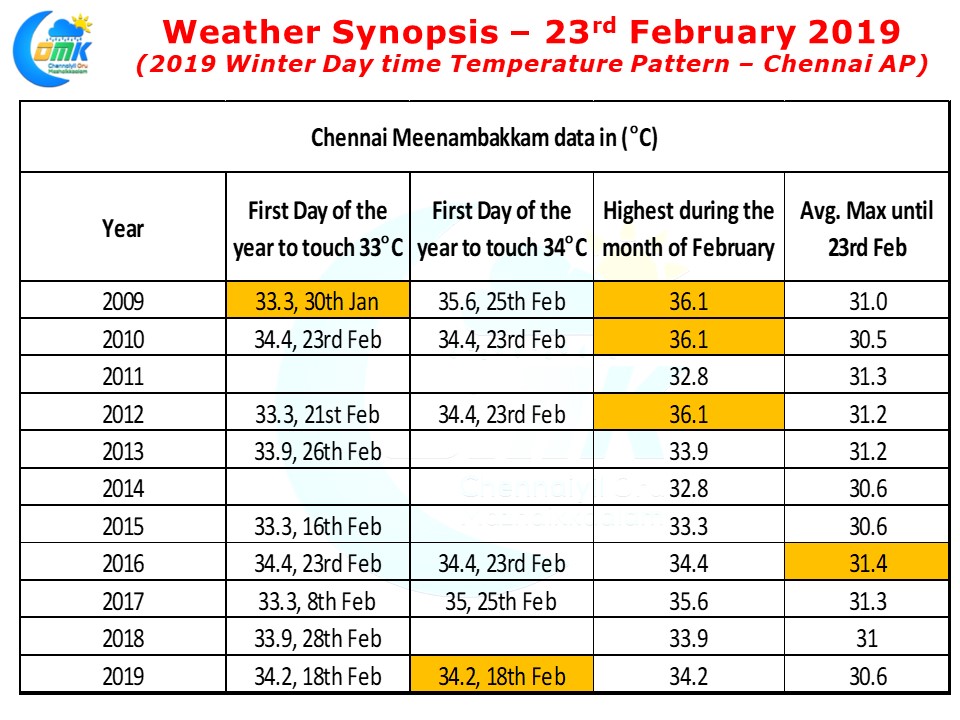 So far Chennai has been seeing relatively better off day time conditions with temperatures staying near normal with no major abnormality. As a matter of fact as of 23rd February the average maximum temperature for the calendar year of 2019 is one of the lowest in the past decade though this year saw the earliest 34 degree max recorded by Chennai AP since 2009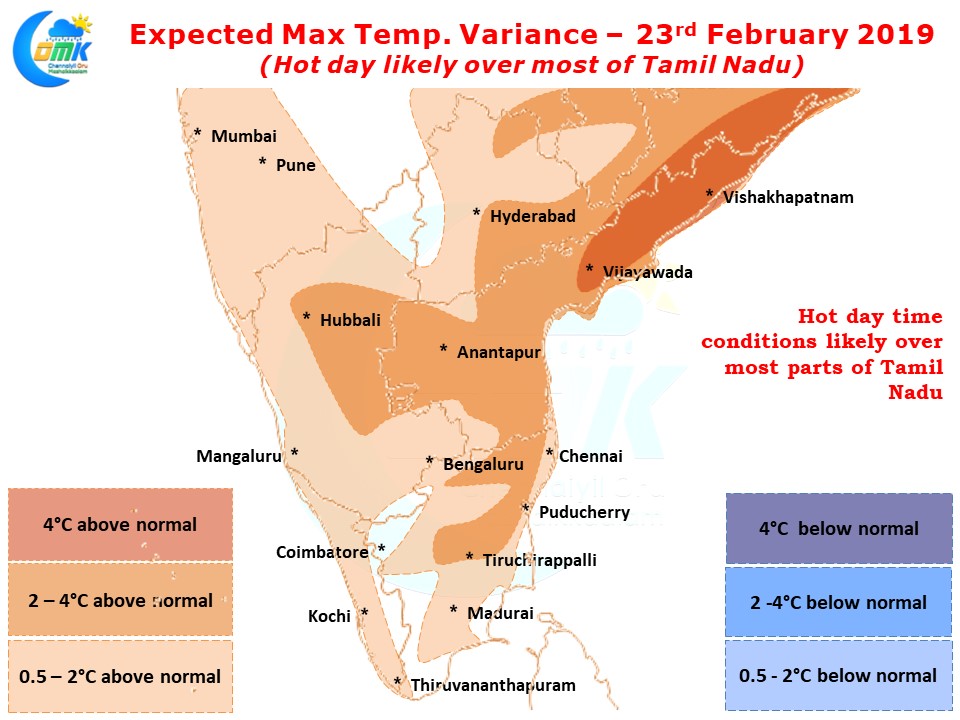 Numerical models though indicate things could hot up the coming week with some of the models expecting North Coastal TN likely to see day time maximum temperatures stay 3 / 4 degrees above normal. Overall though over the next few days day time temperatures are likely to stay above normal across most of TN with dry conditions likely to persist for the next week or two.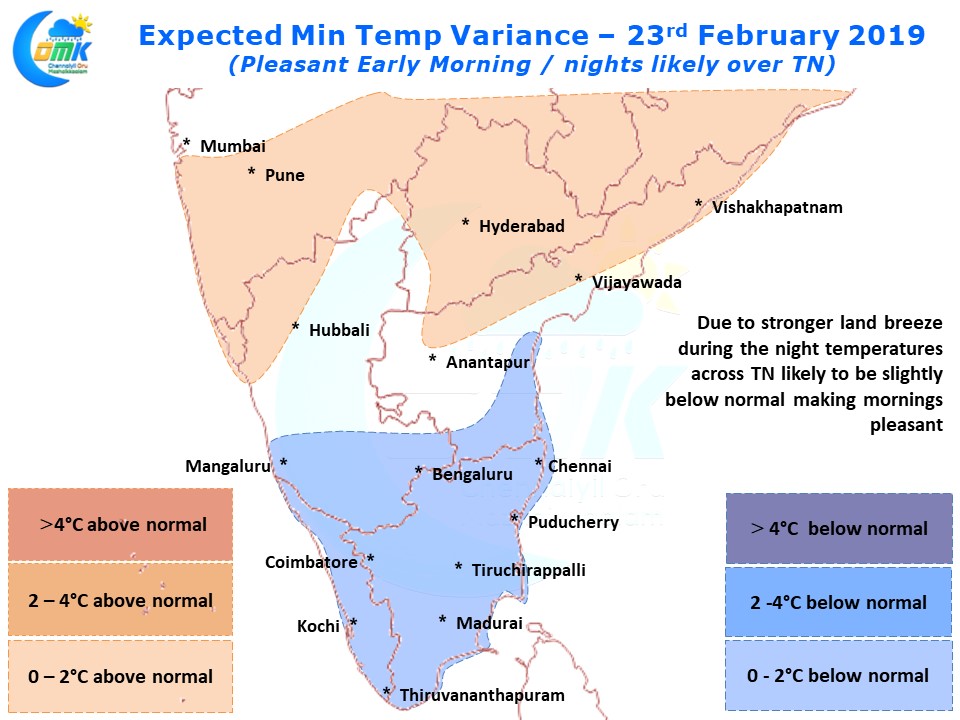 The clear skies during night time along with stronger continental breeze will keep minimum temperatures lower than normal for the next couple of days making mornings much pleasant than the past few days.