As mentioned in our post yesterday a Low Pressure in Bay of Bengal has formed around the Central Bay region roughly to the East of Chennai.  Yesterday IMD confirmed further withdrawal of Southwest Monsoon from more parts of the country.  The Monsoon has completely withdrawn from Uttar Pradesh & Madhya Pradesh as well along with the rest of Northwest Indian states.  Further progress could be expected in the next couple of days on this front.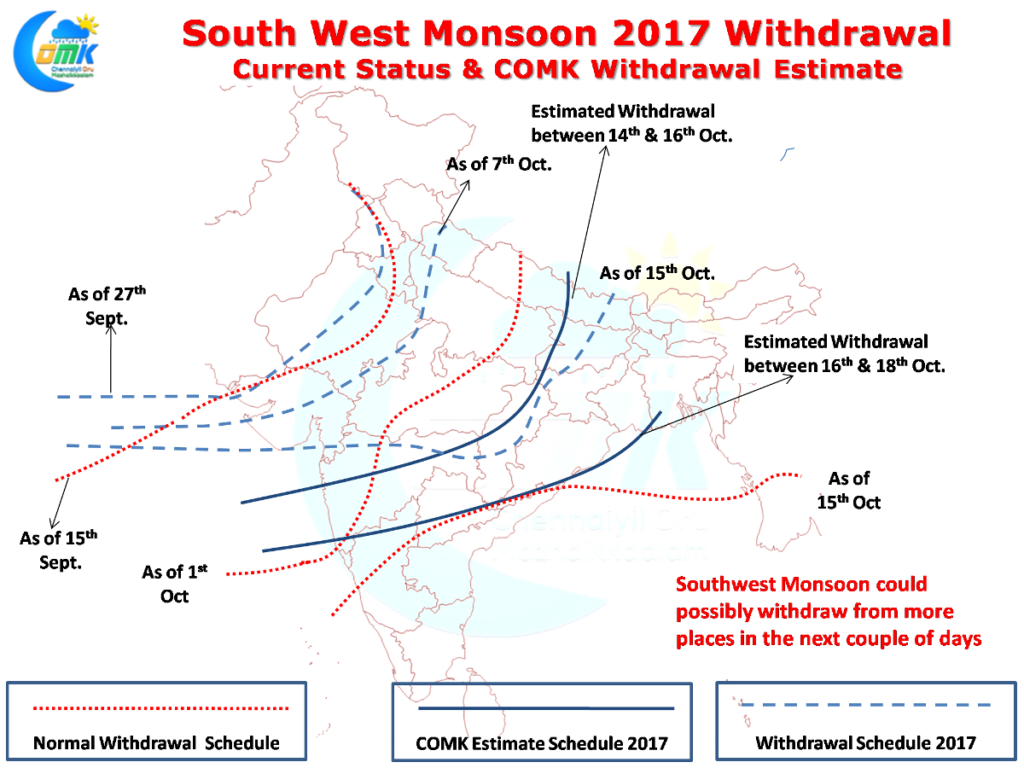 In the meanwhile consequent to the Low Pressure in Bay of Bengal thunderstorm activity will slow down in Peninsular India on account of the streamlining of wind patter across the region.  North Tamil Nadu has one last chance today to catch up some thunderstorms before the dynamics is completely taken up by the Low Pressure in Bay of Bengal.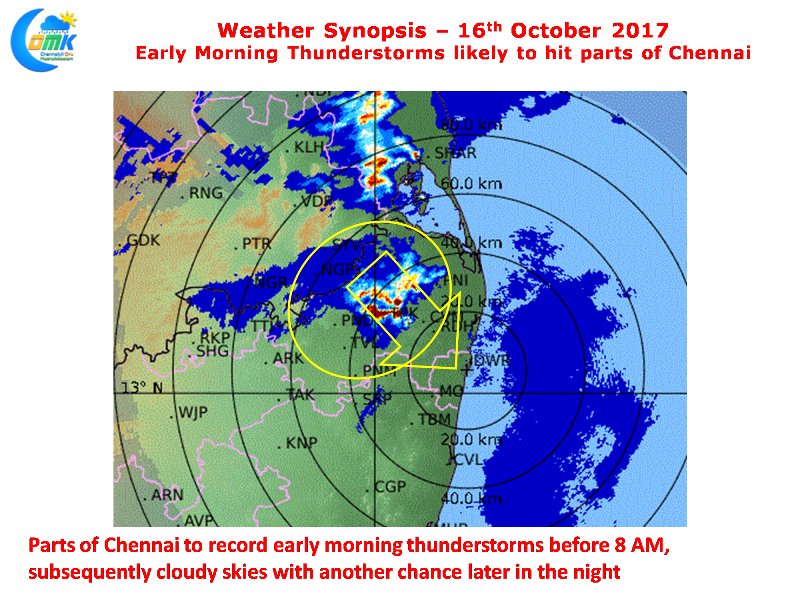 Radar indicates storms moving in from NW of Chennai with some parts of the city expected to record some spells of rains during day break before cloudy skies set the pattern on account of the Low Pressure.  There is another chance as estimated by models later in the night if things fall in place for Chennai & Surrounding areas.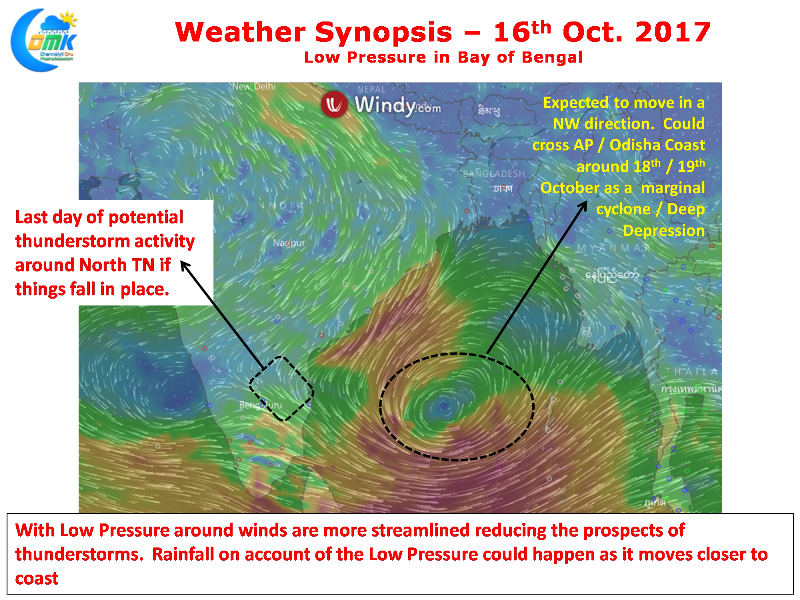 The Low Pressure is expected to intensify into a Depression within the next 24 hours or so and take a Northwesterly track over the course of next couple of days possibly making landfall around Andhra / Odisha coast around 18th / 19th of October as possibly a marginal cyclone or Deep Depression.