Southwest Monsoon has been making slow progress over the last few days covering nearly 2/3rd parts of the Indian Sub Continent. Over the West coast though Monsoon has been fairly active so far heavy rains episode has been missing, in particular despite estimates by weather models of a possible heavy rain episode in Mumbai and adjoining parts of Konkan a couple of days back heavy rains have been staying away from the Megapolis.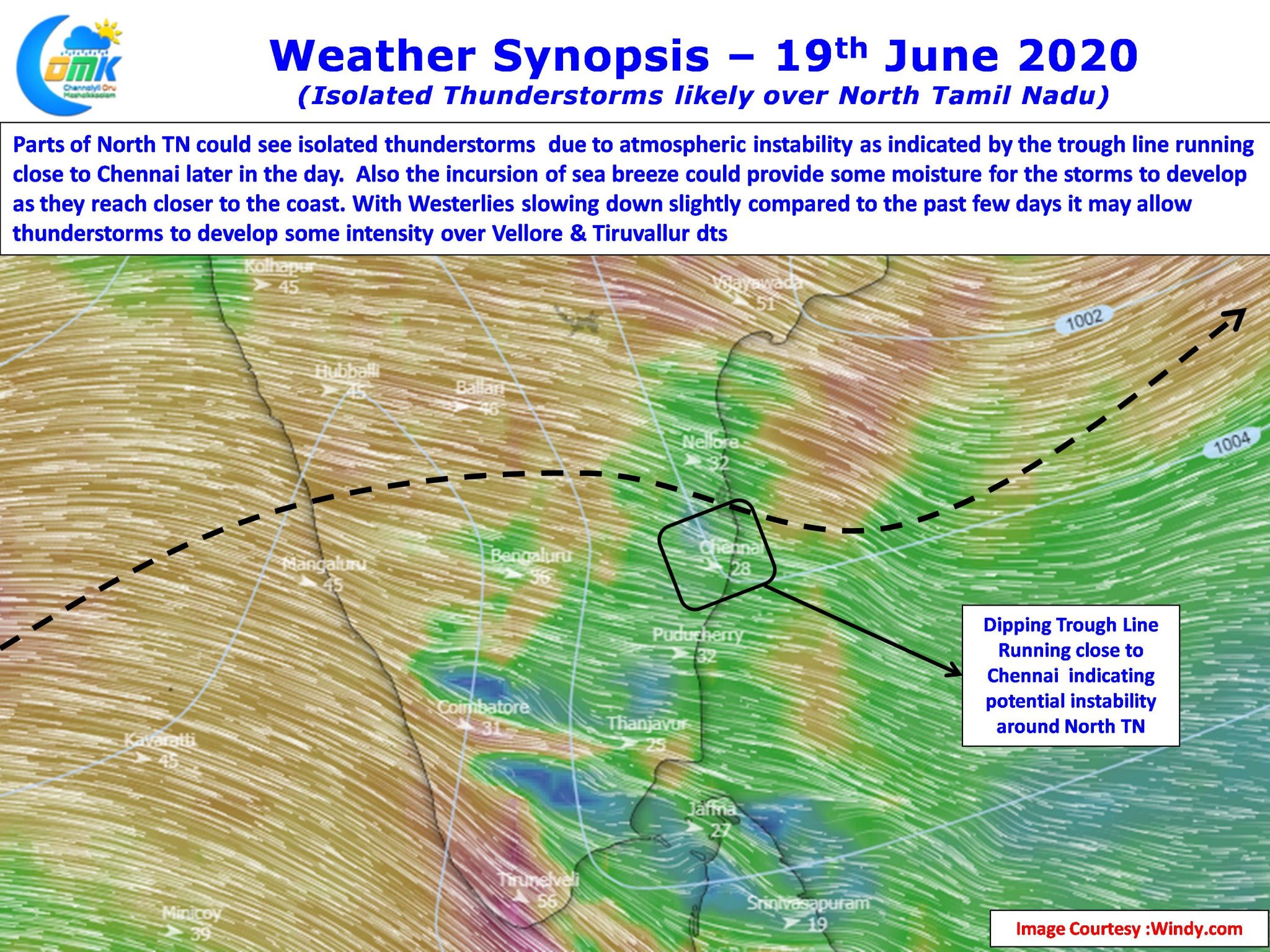 Similarly only yesterday the Cauvery Catchment area in the Kodagu region scored its first century. Closer home in Tamil Nadu the traditional Southwest Monsoon areas like Valparai, Nilgiris & Kanyakumari so far has been sub par for the last few days. Today once again models indicate a fairly active day in terms of rains over the West Coast with moderate rains expected at many places.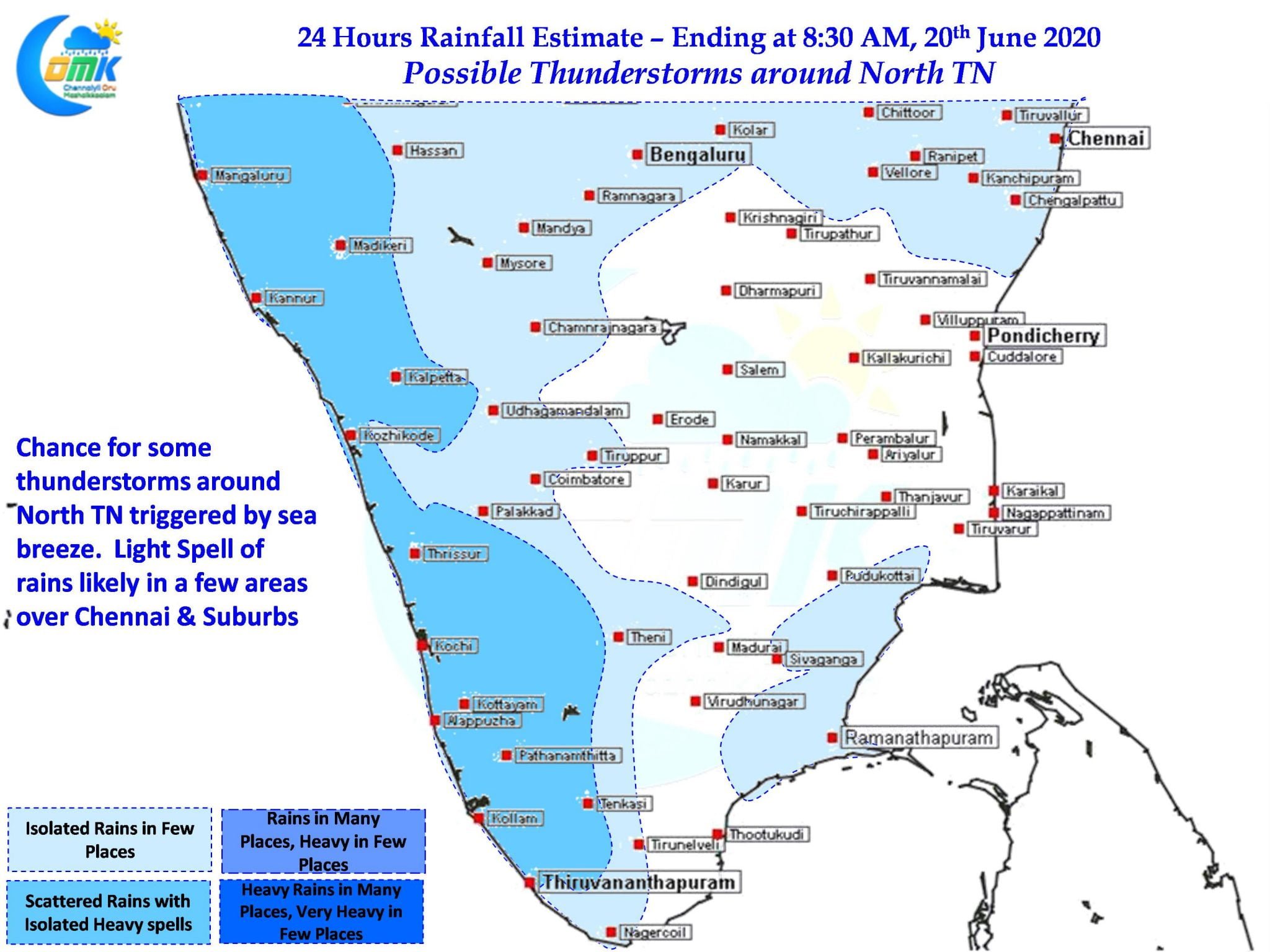 With westerlies holding sway the temperatures have been staying slightly above normal over large parts of Tamil Nadu with Chennai seeing temperatures in the region of 40ºC for the past few days. Today once again temperature is likely to stay around the same though convective thunderstorms could give some respite over parts of North TN. Compared to the past few days upper level Westerlies are expected to be slightly slower which could help the storms develop around Vellore / Tiruvallur dts. With late evening sea breeze likely to provide moisture support with some luck Chennai & suburbs could catch a spell or two of light rains in a few places. Similarly tomorrow also promises to be a day of few thunderstorms around Chennai & Suburbs.