The last few days have seen places in South TN record increasing temperatures gradually. The Palayamkottai IMD observatory located at Tirunelveli which was seeing a max day time temperature of around 32/ 33 degrees during the early part of the month now is inching towards the high 35s. Regular weather watchers will know South TN & interior Tamil Nadu starts seeing summer conditions first before the East Coast areas like Chennai pick up pace after the advent of Westerlies,
The only respite though for interiors & South Tamil Nadu place are the regular occurrence of Veppa Salanam rains that cool down the evenings many a time through thunderstorms. While things are certainly not yet ready for consistent spells of Wind instability triggered thunderstorms we are seeing on and off instances of these rains for the past few days.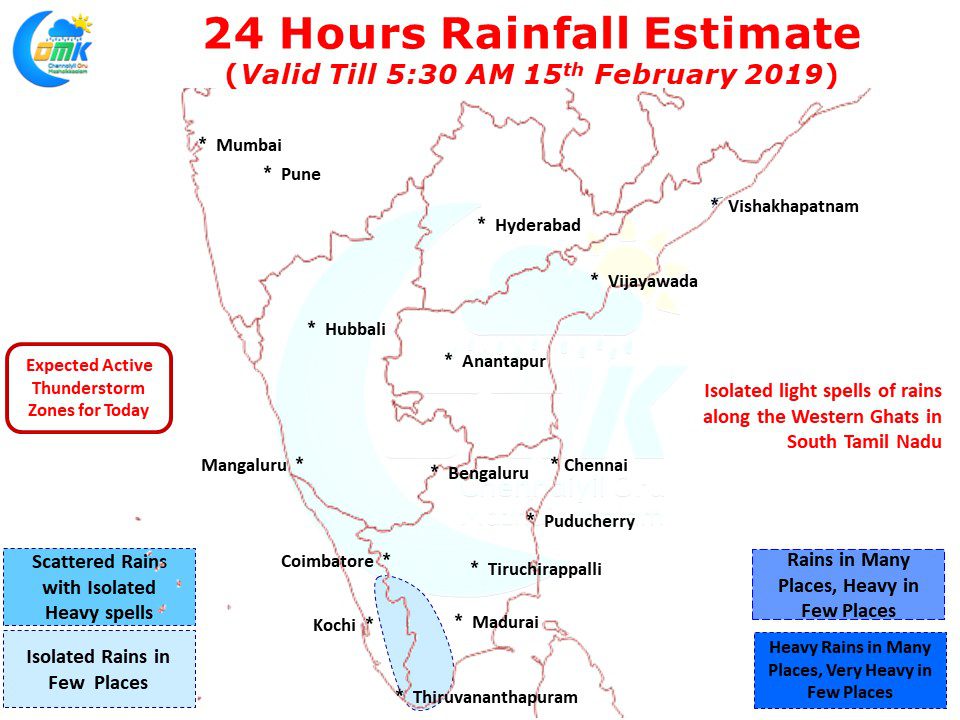 Today we are likely to see parts of South TN, in particular along the Western Ghats record convective thunderstorms later in the day after what promises to be another hot day for most parts of South TN and some of the interior places as well. A weak line of wind discontinuity partially by wind pattern and partially by the orographic effect created by Western Ghats could trigger these thunderstorms.