After a two day spell of Veppa Salanam Rains over some interior areas of Tamil Nadu dry weather has once again started prevailing across the state. With no influencing significant weather event in the region next few days are likely to remain like this.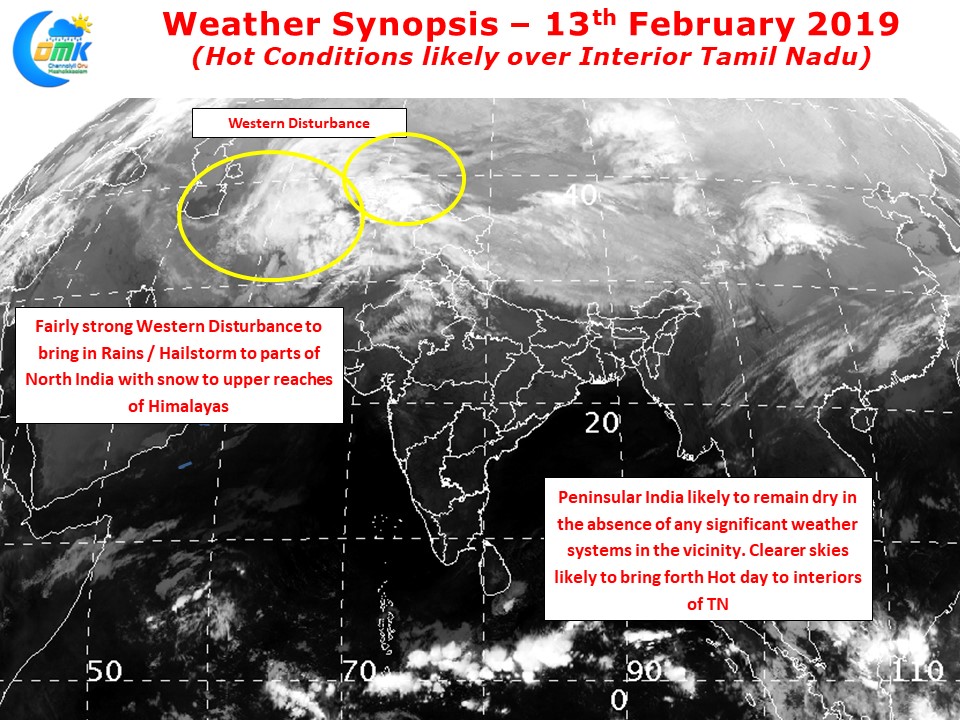 Satellite image shows the clean slate prevailing over most of Indian Sub Continent except over Northwest India where back to back Western Disturbances are likely to bring Rains / Hailstorms to parts of North India. In our post the other day we had mentioned about the possibility of repeated Western Disturbances not helping our cause of Pre Summer Rains, hopefully a slow down soon will change the prospects for us.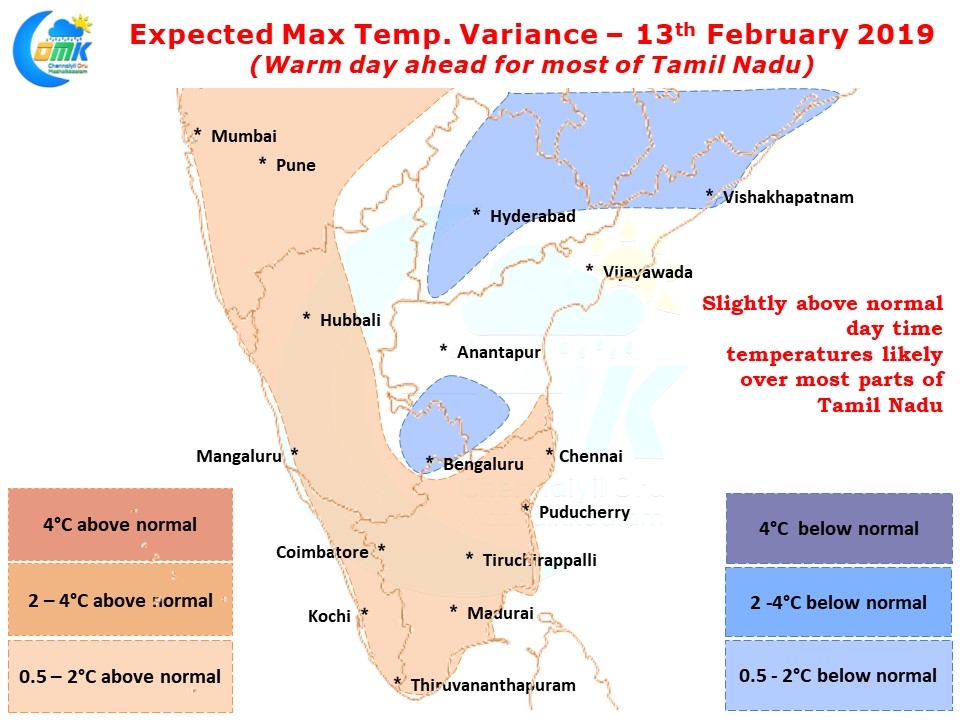 Clear Skies is expected to keep the temperatures slightly higher than normal across most parts of the state. Interior parts of the state though will see fairly hot day time conditions prevail as Peninsular India gets ready for Summer.