Yesterday parts of Thootukudi district recorded moderate rains in the morning bringing much needed relief to the people there. But for most other places of Tamil Nadu there has not been much relief from either heat or any favorable spell of rains.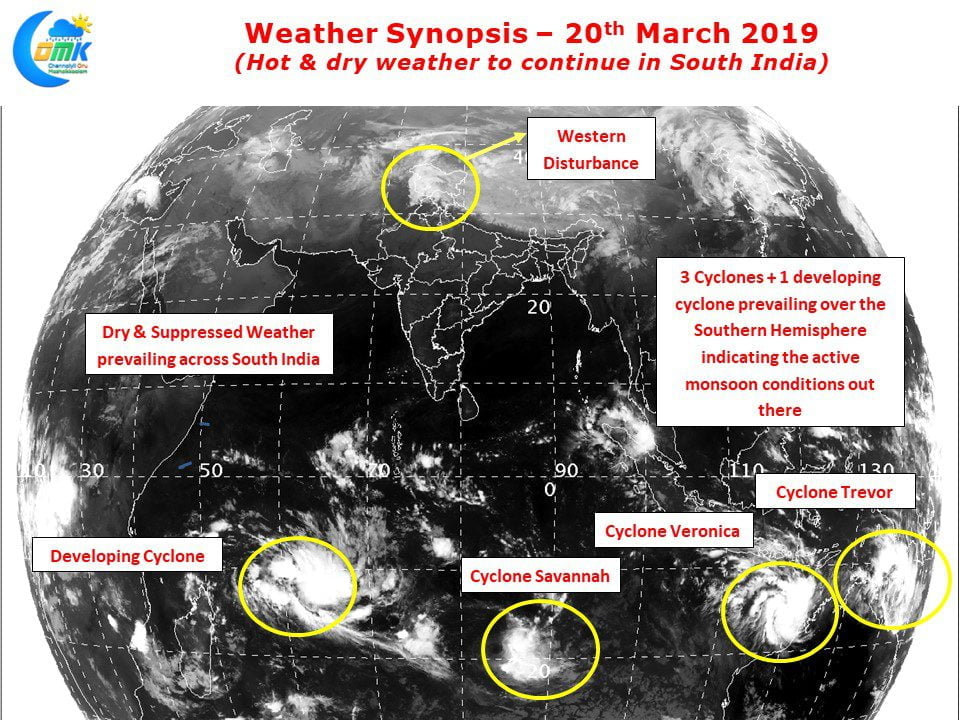 The satellite image though clearly indicates why there is no positive news yet on the rainfall front for Tamil Nadu & rest of South India. Three tropical cyclones and one developing cyclone is currently present in the Southern Hemisphere indicating the active monsoon conditions over Southern Hemisphere. Indications are it may be a while before ITCZ moves into Northern Hemisphere and bringing the rainy days back along with it.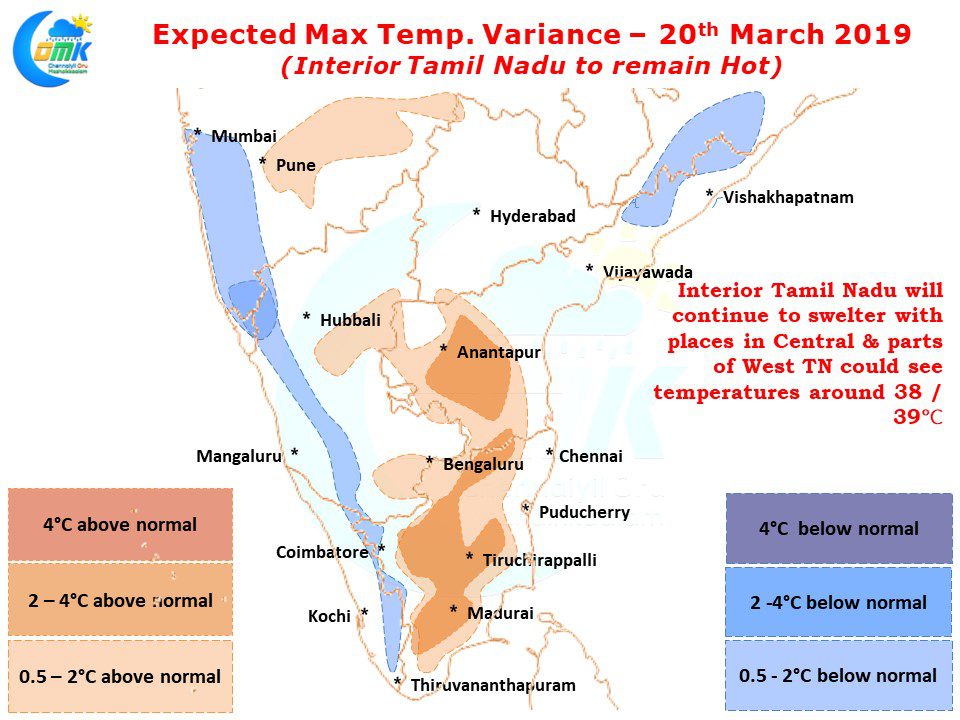 In the meanwhile Interior areas of Tamil Nadu will continue to swelter with parts of Central TN & West Interior areas seeing day time maximum temperatures about 2 / 3 degrees above normal and many places in the region recording day time highs of around 38 / 39°C. Coastal places like Chennai will remain warm though the humidity associated with the Easterlies could make afternoons uncomfortable.