After a few days of moderate heat, temperatures climbed up a bit yesterday with Salem once again inching closer to 39 while numerical models indicate the weekend to be hotter than the past week to ten days. Both the observatories of Chennai recorded higher than 34 degrees as wind patterns were slightly altered by the prevailing High Pressure Zone sitting over the southern parts of Indian Sub Continent.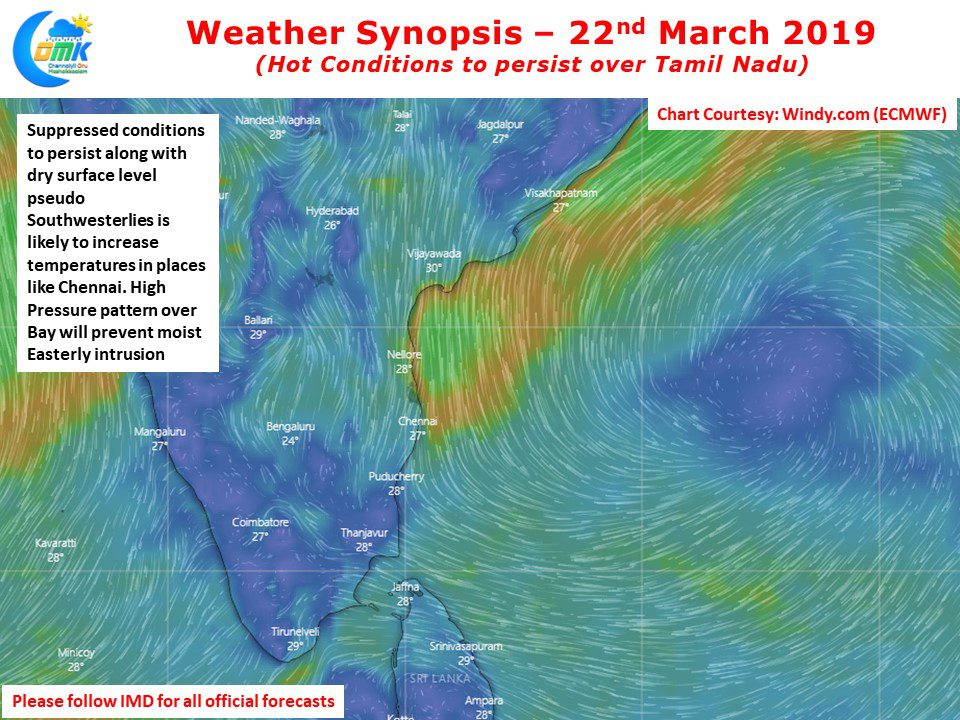 With winds from West / Southwest during the early part of the day temperatures raised fast during the early hours of the morning before sea breeze, albeit little later than normal, brought in respite to places like Chennai along the coast. Models indicate the upcoming day or two could be closer to the hottest day of March for Chennai with Nungambakkam likely to inch closer to the 35.3 recorded on 6th March.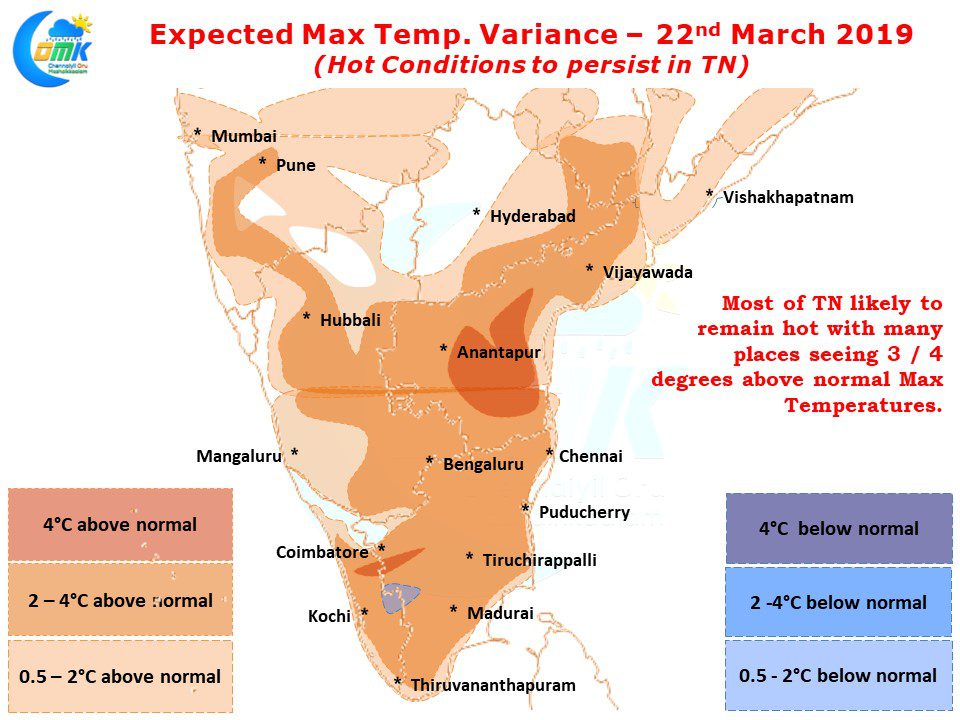 Interiors are also likely to see temperatures notch up with Western TN likely to see day time max temperatures stay nearly 4 / 5 degrees above normal due to the Easterly wind pattern in the region. The stage is slowly getting set for what is likely to be an above average summer ahead of us.