Interior Tamil Nadu has gone back to hot day time conditions over the last couple of days. In particular North & Northwest Interior Tamil Nadu has seen temperatures increase since the turn of this week with Tiruthani recording its second straight day of 39°C. While coastal places continue to be better off under the influence of the Easterlies, albeit weaker than the last week, places about 40 kms and further inland from the coast are seeing fairly hot conditions prevail during the day time.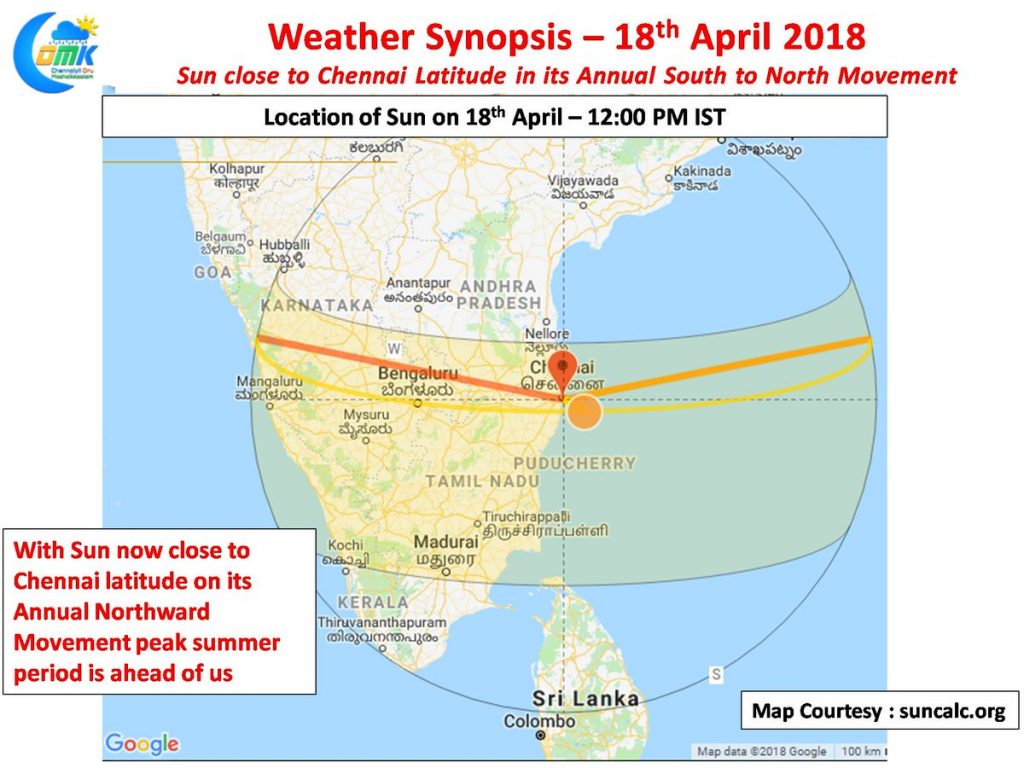 As most people would be aware currently we are in the Uttarayanam period when Sun makes its South to North movement heralding the summer in Northern Hemisphere. Currently the location of Sun in its northward movement is close to Chennai latitude. This will herald the peak summer period for most of Tamil Nadu especially North Tamil Nadu. While the winds are still Easterlies which will to an extent moderate the influence of Sun & increased heat during day time, as the winds change to Westerlies down the line places like Chennai will see increase in temperatures.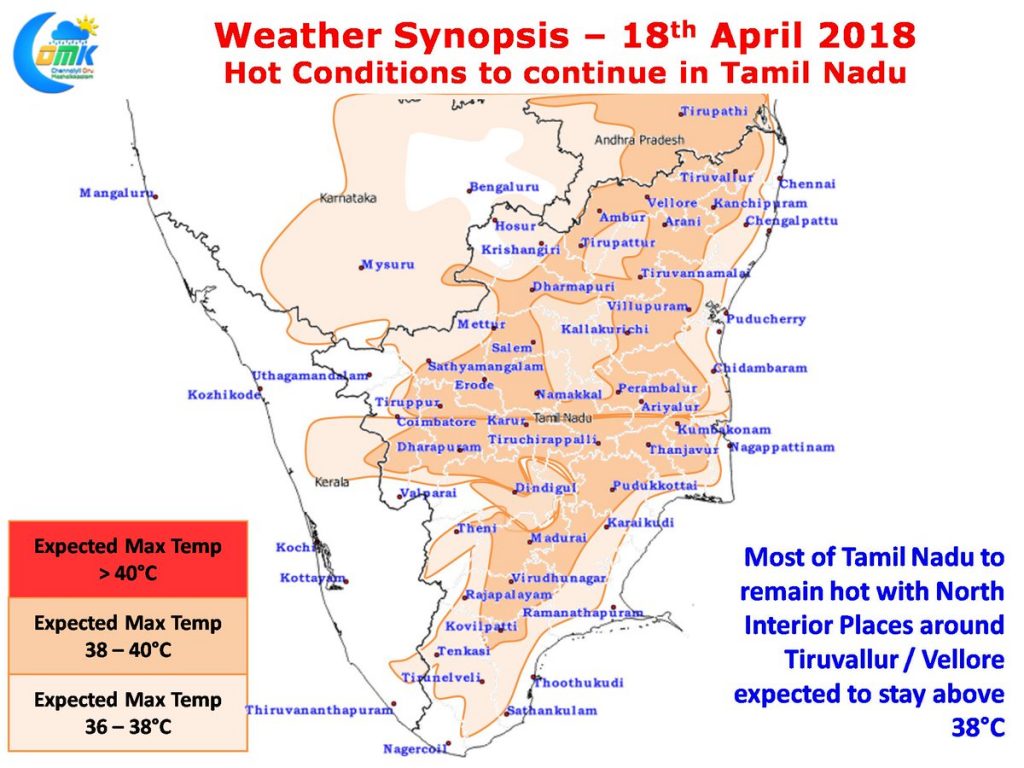 Numerical Models indicate most of Tamil Nadu to continue to see hot conditions with a marginal spike in temperatures seen tomorrow and possibly Friday to see a well recognizable spike in temperatures over North Interior Tamil Nadu. Places like Tiruvallur / Arakkonam / Tiruttani will continue to remain some of the hottest areas in the state. Chennai will see temperatures around 35 / 36°C while the suburbs to the West will see hotter conditions by a couple of degrees.