Over the last two days Tamil Nadu has seen a reduction in thunderstorm activity.  On Saturday we saw parts of Northwest Interior Tamil Nadu enjoy a decent day of thunderstorms in particular around Vellore, Krishnagiri & Dharmapuri districts.  Yesterday was a much more quieter day as only Madurai and parts of Delta district enjoyed moderate rains in one or two places while relatively large parts of the state was dry.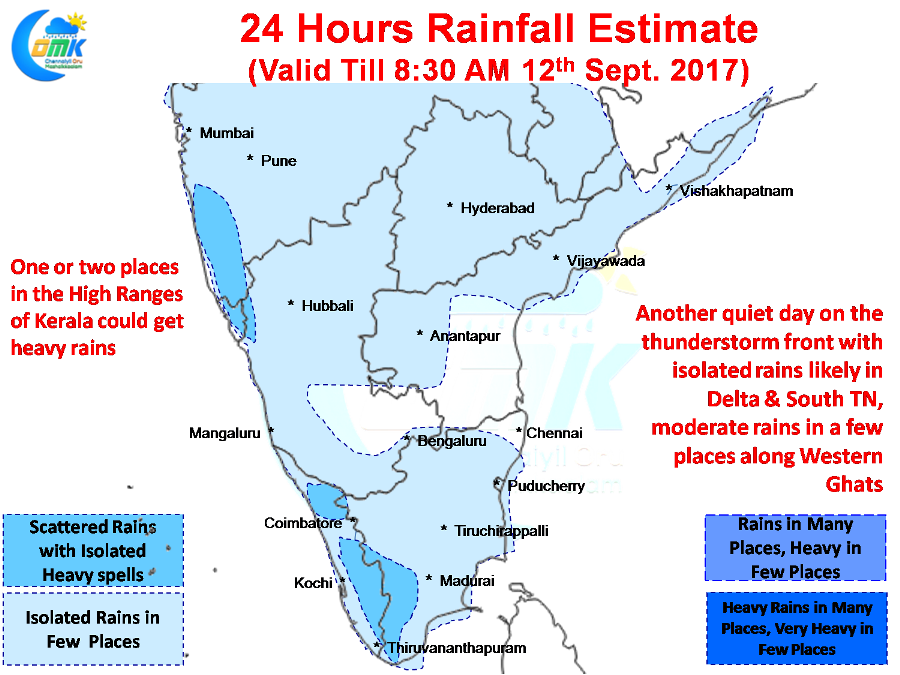 Similar story is likely to continue today and tomorrow as the West coast is expected to enjoy a better day of rains under the influence of the North South Trough that currently persists between Maharashtra & Karnataka at 0.9 kms ASL.  Further impetus is provided by the Upper Air Cyclonic Circulation that is persisting off the coast of Kerala making conditions conducive for some moderate thunderstorm activity over the western parts of Peninsular India.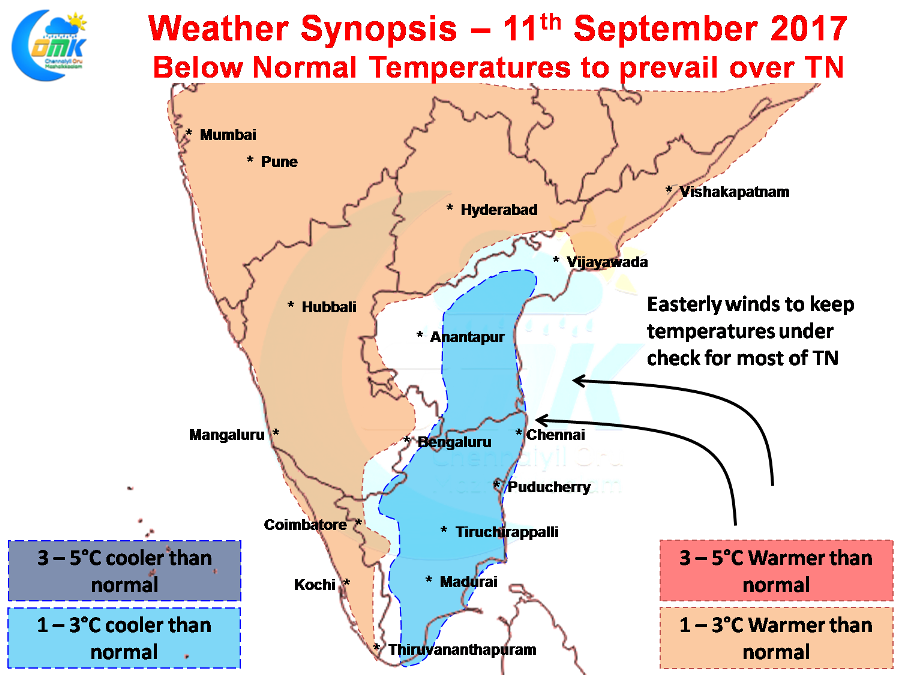 Thanks to the UAC off the west coast most of Tamil Nadu is seeing a pseudo Northeast Monsoon type of weather with Easterly winds dominating conditions.  With Easterlies around the thunderstorm activity has virtually slowed down over most parts of North Coastal Tamil Nadu while one or two places in the interiors get some rainfall from the remnant moisture triggering thunderstorms under day time conditions.
But to the flip side the Easterlies have kept the temperatures under check though with most places recording below normal temperatures.  Madurai at 34.4°C was the hottest IMD observatory yesterday a couple of degrees below normal for this time of the year.  Both Chennai observatories saw sub 34°C maximum temperatures though the humidity was very high thanks to the winds from the East.  Similar situation is expected to prevail for the next day or two before the winds start to change back to Westerlies around Wednesday / Thursday.
Powered by WPeMatico