Late last week under the influence of a trough running across Peninsular India from Telengana to Comorin Sea not only interior parts of Tamil Nadu saw some thunderstorm activity but an increase in day time temperatures as well. Karur Paramathi came very close to recording the first 40 of 2019 while Madurai AP recorded its hottest February day ever.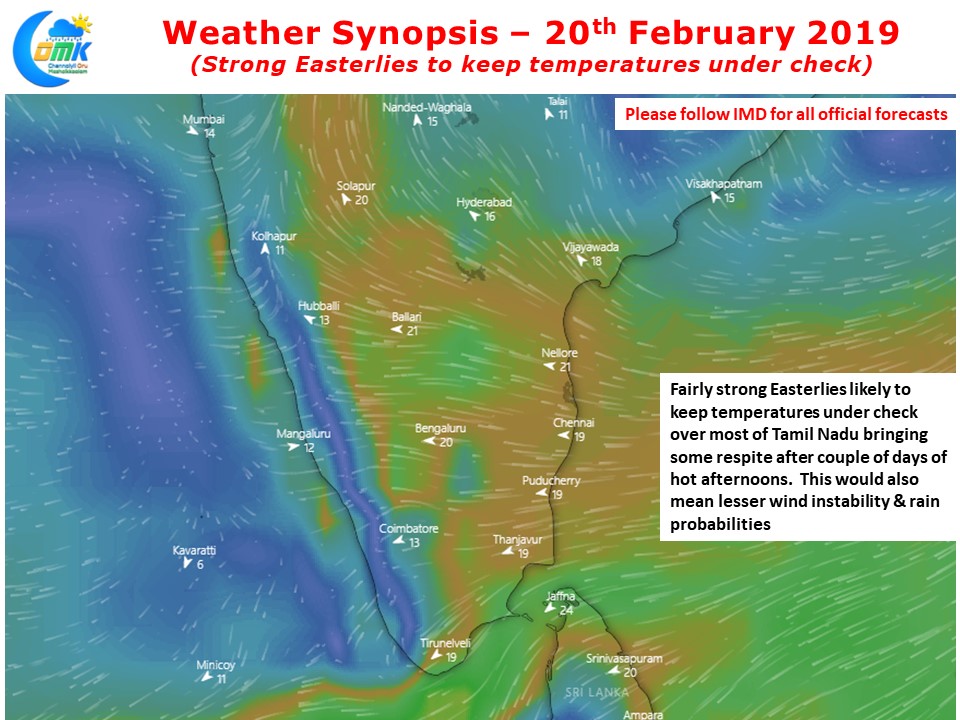 Northern India is likely to see moderate to heavy rains in a few places for the next day or two as a strong western disturbance makes its way across Indian Sub Continent. As it passes through the Eastern Himalayas we can expect some heavy rains over East & Northeast India later in the week.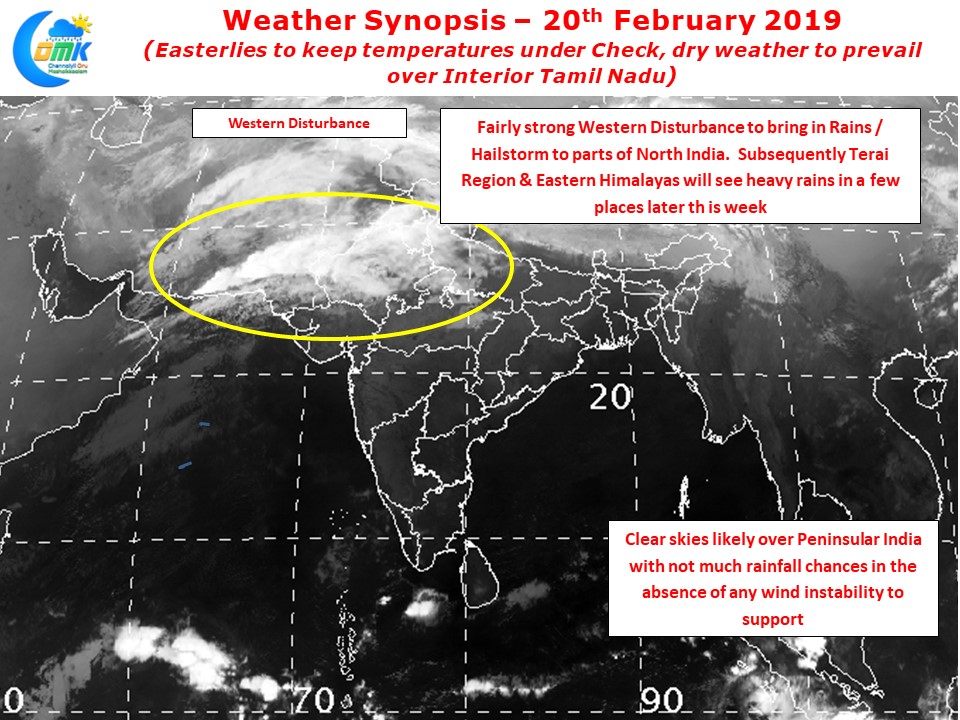 Temperatures eased yesterday to a great extent as the effect of the trough reduced and winds started to reduce. For the next couple of days we are likely to see robust Easterlies over Peninsular India. This could keep the temperatures under check across most of Tamil Nadu though places like Coimbatore could see hot day as unlike rest of TN this part of the state sees increased temperatures when Easterlies are strong with wind carrying the land heat from the East.
Similarly we could see places in West Coast see temperatures stay a degree or so above normal consequent to the Easterlies. With wind streamlined from surface to about 2.1 kms above sea level there is no wind instability that could potentially provide conducive conditions for thunderstorms to develop through ground radiation.