Yesterday saw for the first time the "Tamil Media Favorite" 100°F touch for the first time in 2019 over a few places in Tamil Nadu. While Tiruttani clocked 38°C Madurai AP & Tiruchirappalli AP recorded 37.9°C becoming the first stations of Tamil Nadu to touch 100°F. As we get to the second fortnight of February we will slowly start seeing the temperatures climb up heralding summer conditions.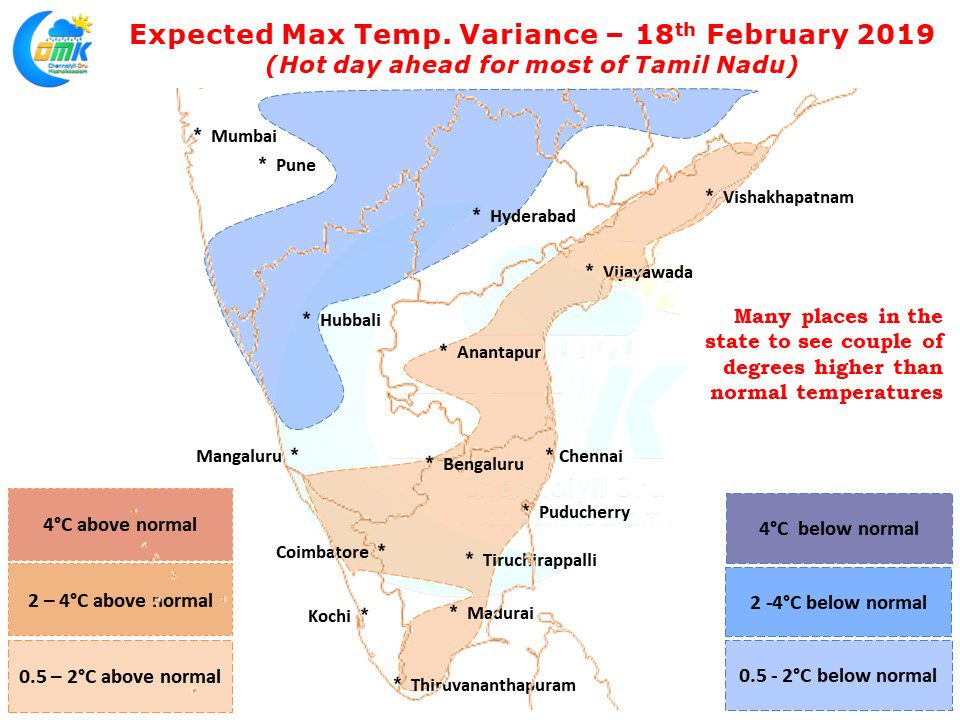 Today once again a hot day is likely over the Interior parts of the state with very similar conditions like yesterday expected. We could see most parts of the state see day time maximum temperatures stay a couple of degrees above normal for this time of the year.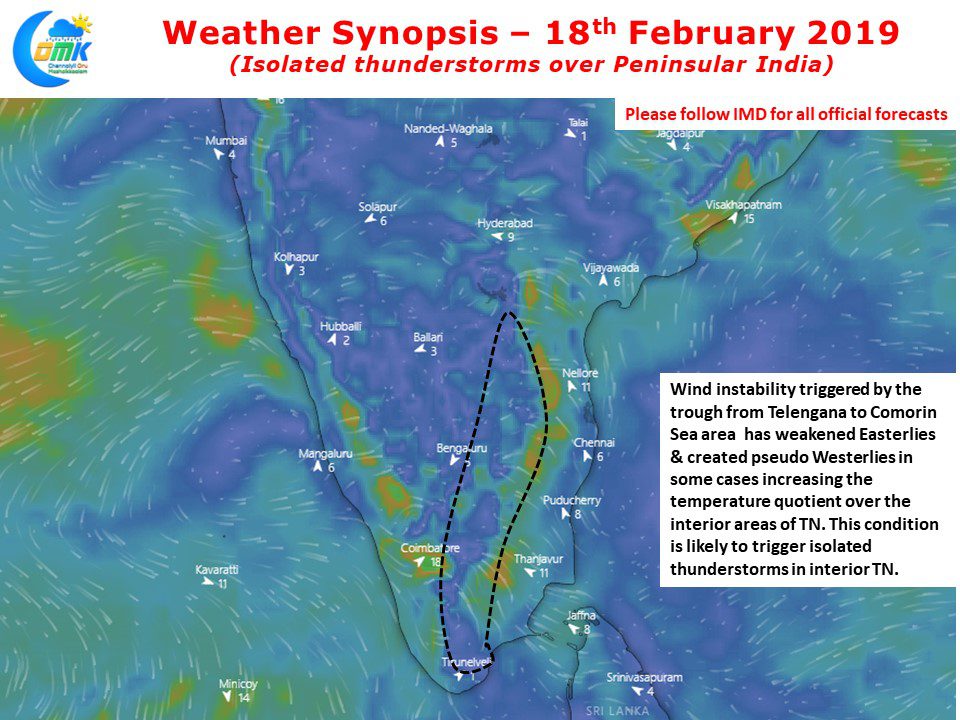 In the current context though the trough extending from Telangana to Comorin Sea has created a situation of weak Easterly winds in some cases & pseudo Westerlies in some cases increasing the temperature quotient over the interior parts of the state. If one observes the wind chart carefully we can see places like Tiruttani, Tiruchirappalli, Madurai all falling within the area of weak wind zone thereby making respite from winds non existent during the afternoons. Though the good news is some of these places could benefit from evening thunderstorms due to the same wind instability.