It is an understatement to say North India has been seeing a fairly strong winter this year with the regular arrival of Western Disturbances modulating the weather pattern often over the Indian Sub Continent. To the contrary South of Vindhyas has been mostly sub par winter with even interior parts of Peninsular India not seeing the typical biting cold that could be associated with weather this time of the year.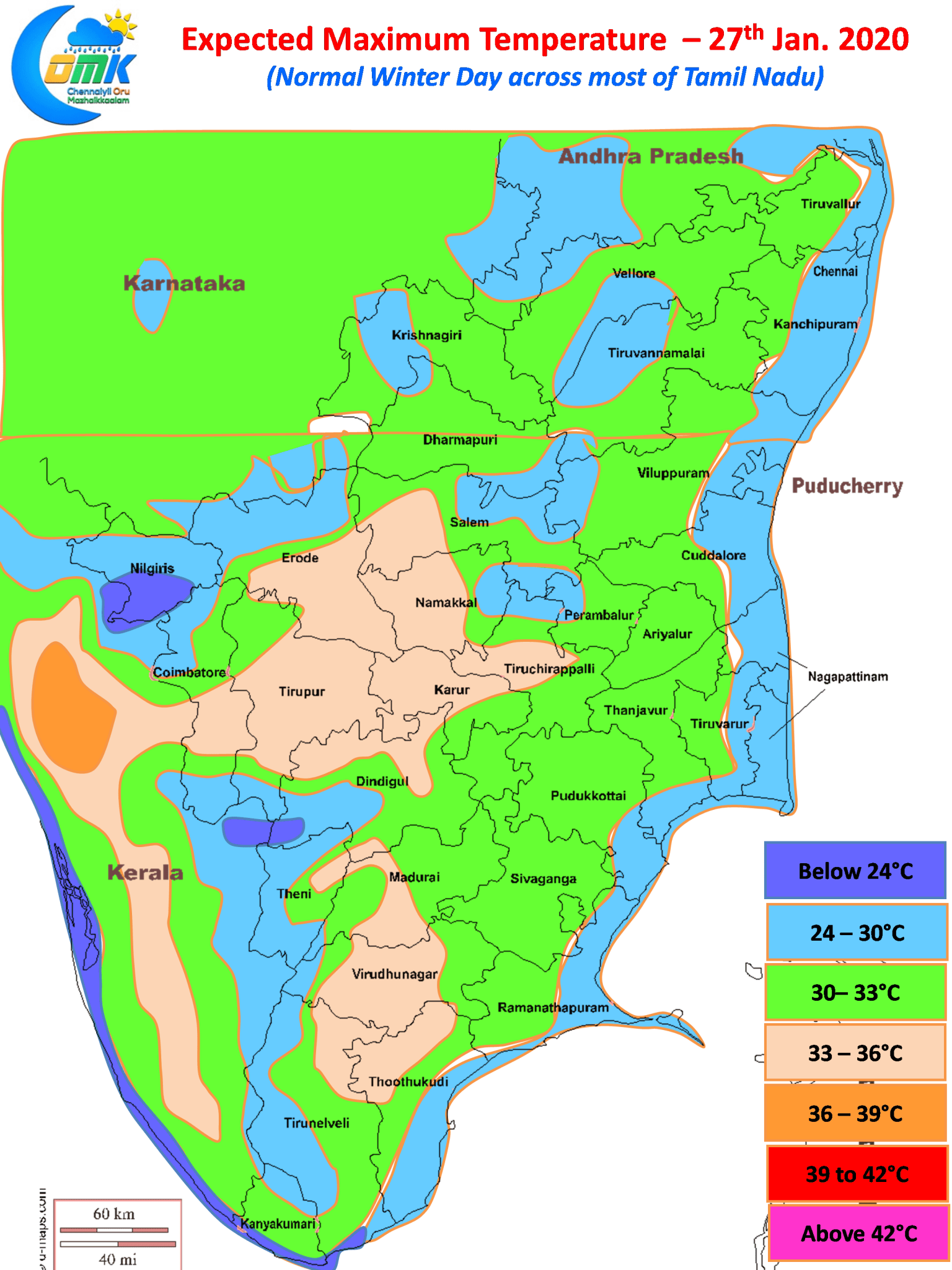 Day time temperatures have been mostly above normal over the interior areas of South India including Tamil Nadu. As is the case every year places in Kerala are racing to become the early trend setters for summer time conditions with few places like Punalur, Kottayam etc already crossing 36°C. Similarly the west Interior parts of Tamil Nadu is seeing day time highs staying around 33 / 34°C which is expected to slowly increase in the days to come as we get to February.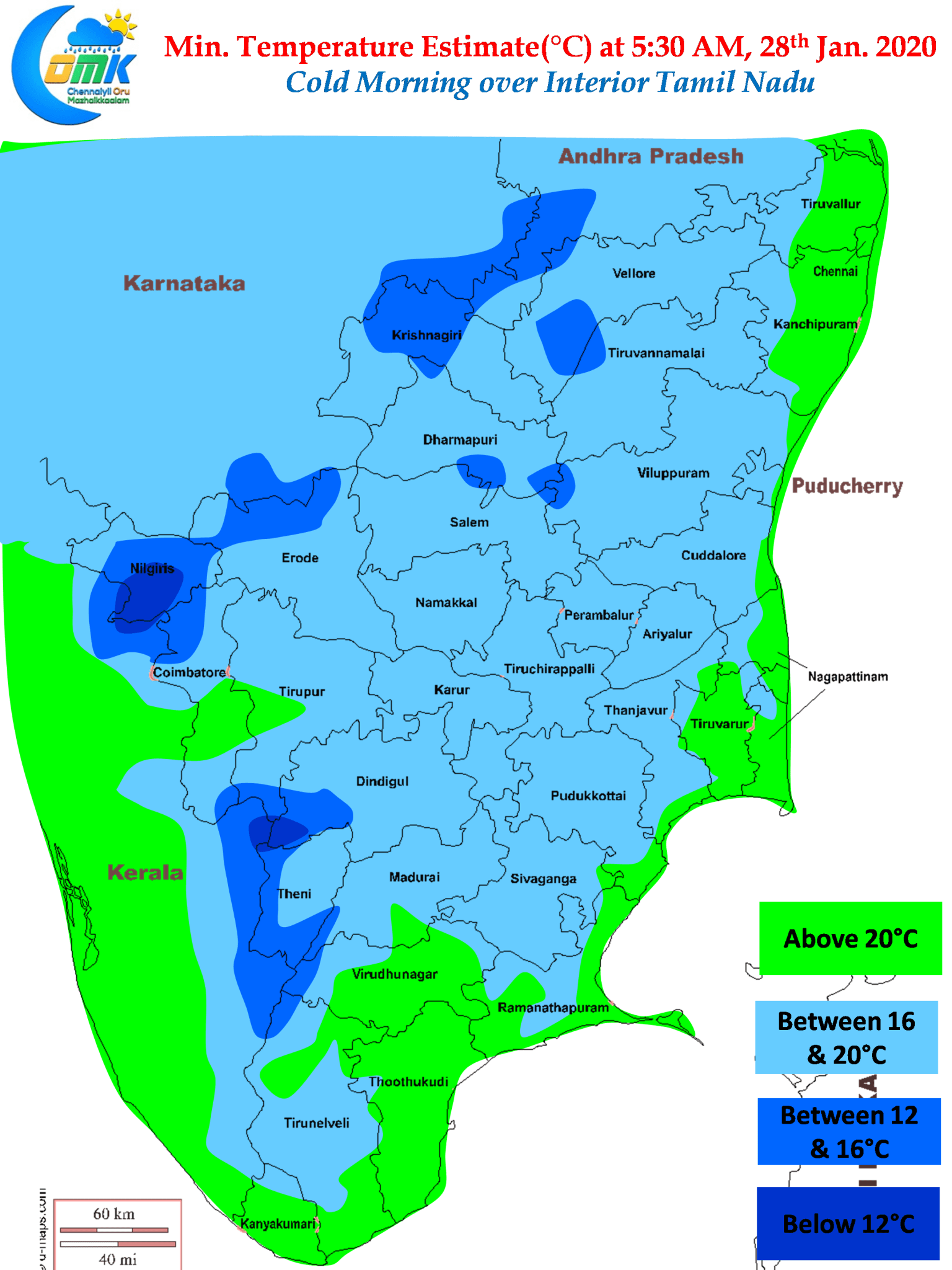 In the meanwhile interior areas will see fairly cold morning with temperatures staying around 17 / 18 °C over most parts of North Interior TN along with adjoining parts of Rayalaseema region in Andhra Pradesh & South Interior Karnataka. Overall dry atmospheric conditions are likey to prevail with Chennai & suburbs likely to see temperatures in the region of 20 °C. As we get into the week morning temperatures may show a slight increase due to the uptick of Easterly winds.