Reading Time:
2
minutes
IMD announced the official withdrawal of Northeast Monsoon yesterday across Peninsular India as seasonal dry weather started to prevail across the region. The last couple of days have seen night time minimum temperatures across the interior parts of South India dip with many places seeing 3/4 degrees lower than normal.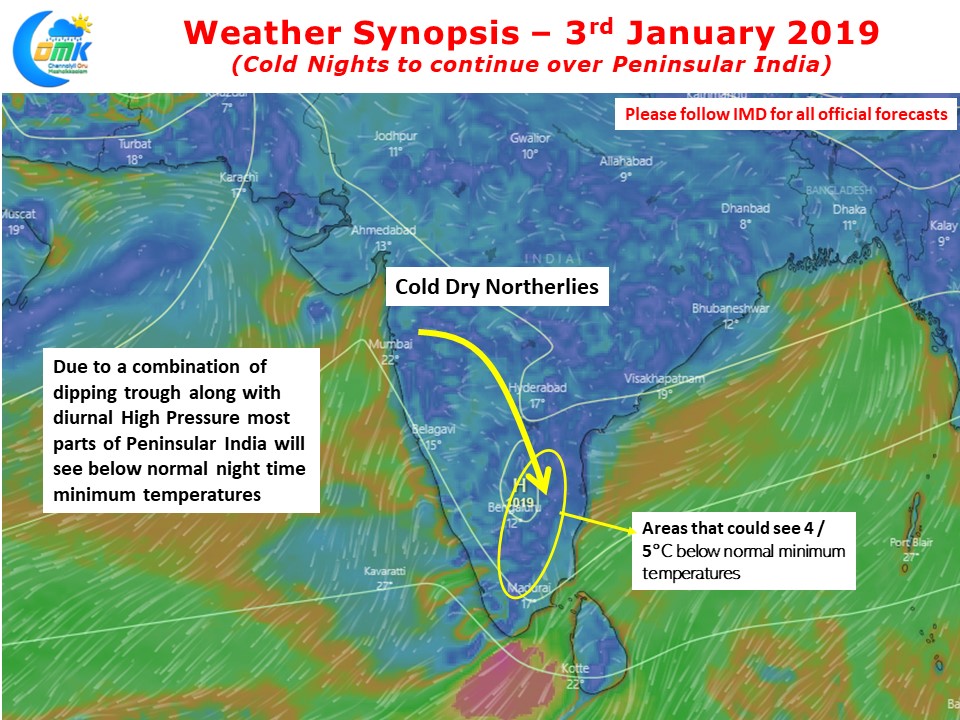 The wind charts say the story about the cold conditions prevailing over Peninsular India. With the trough dipping up to Tamil Nadu latitude and the presence of diurnal High Pressure Zone over Peninsular India the interior areas are under a strong cold spell. Places in Interior Tamil Nadu along with parts of Interior Karnataka & Rayalaseema region are likely to see night time minimum temperatures stay 4 / 5 degrees below normal while across the region sub par temperatures are likely to prevail.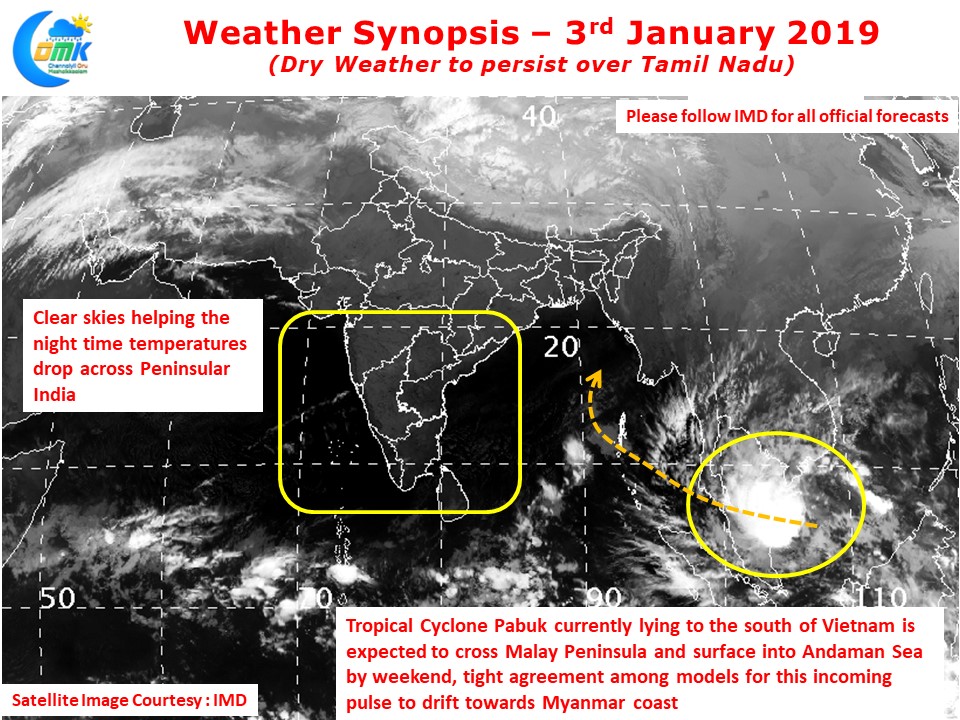 Satellite image clearly indicates the dry conditions prevailing across the Indian sub continent with largely clear skies seen. This clear weather also helps in the temperatures going down during the nights. Looking slightly far east we can see Tropical Cyclone Pabuk, currently lying south of Vietnam in the South China Sea, heading towards Malay Peninsula. Models are in tight agreement about this pulse moving into Andaman Sea and subsequently taking a NE recurve towards Myanmar.