Over the last couple of weeks though Monsoon has been relatively weak over Peninsular West Coast the classic Break in Monsoon scenario did not happen due to the prevalence of unfavorable Monsoon Oscillation dynamics. This meant even the leeward areas of Tamil Nadu also did not enjoy much thunderstorm activity though Westerlies were weaker than normal.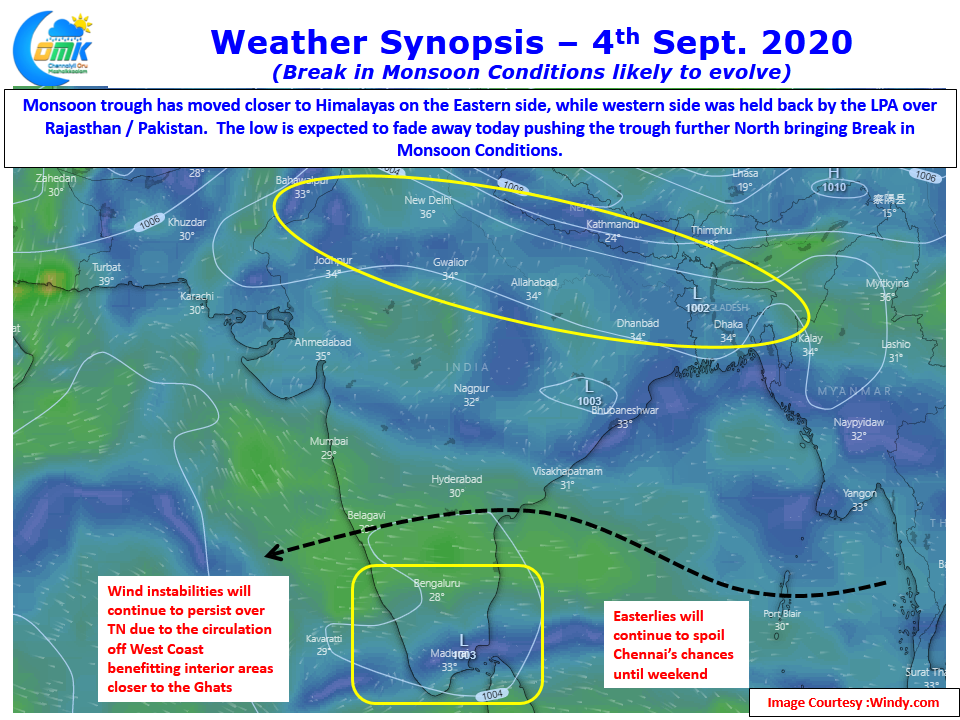 The last couple of days though has seen an uptick in thunderstorm activity which has also coincided with a slight change in Monsoon dynamics. Weather charts indicate the Eastern end of the Monsoon trough has shifted closer to the foothills of Himalayas while the western end of the trough is at near normal position being held back by the Low Pressure over Pakistan & adjoining areas of Rajasthan. This low is likely to fade in influence today / tomorrow & merge into the Monsoon trough thereby pushing the entire trough further North toward the foothills bringing the classic Break in Monsoon period.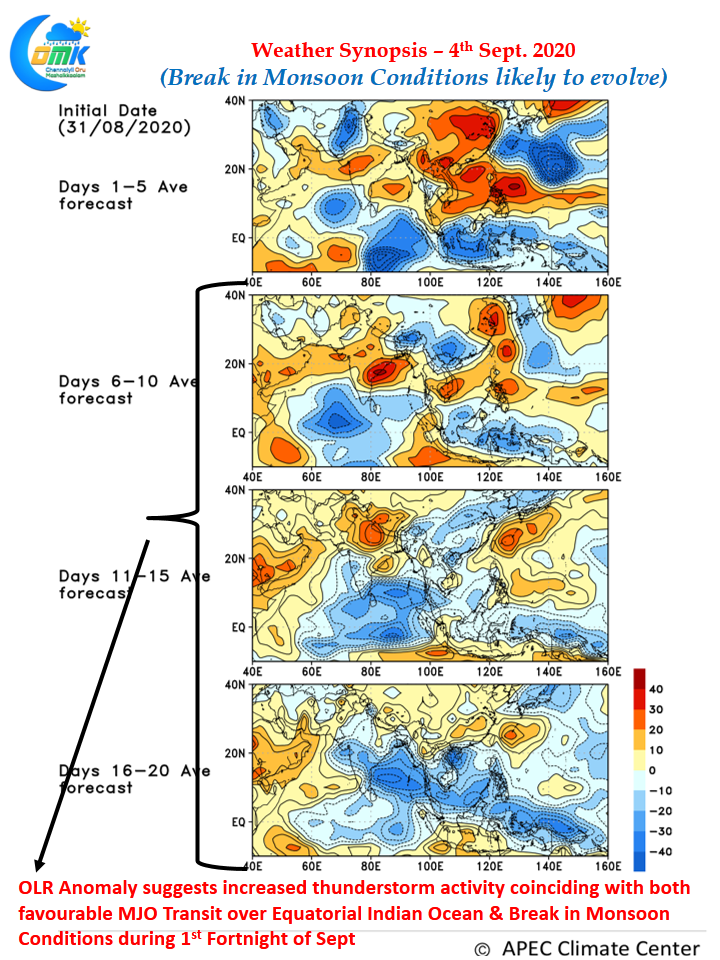 With a favorable MJO transit over Equatorial Indian Ocean happening this shift in Monsoon trough is likely to bring an active phase of thunderstorms over Tamil Nadu which is confirmed by the OLR chart for the next couple of weeks as well. Initial indications are around mid of September we could see a possible Low Pressure evolve around Central Bay, until then we are likely to see the Monsoon trough stay closer to the foothills with some minor North / South movement.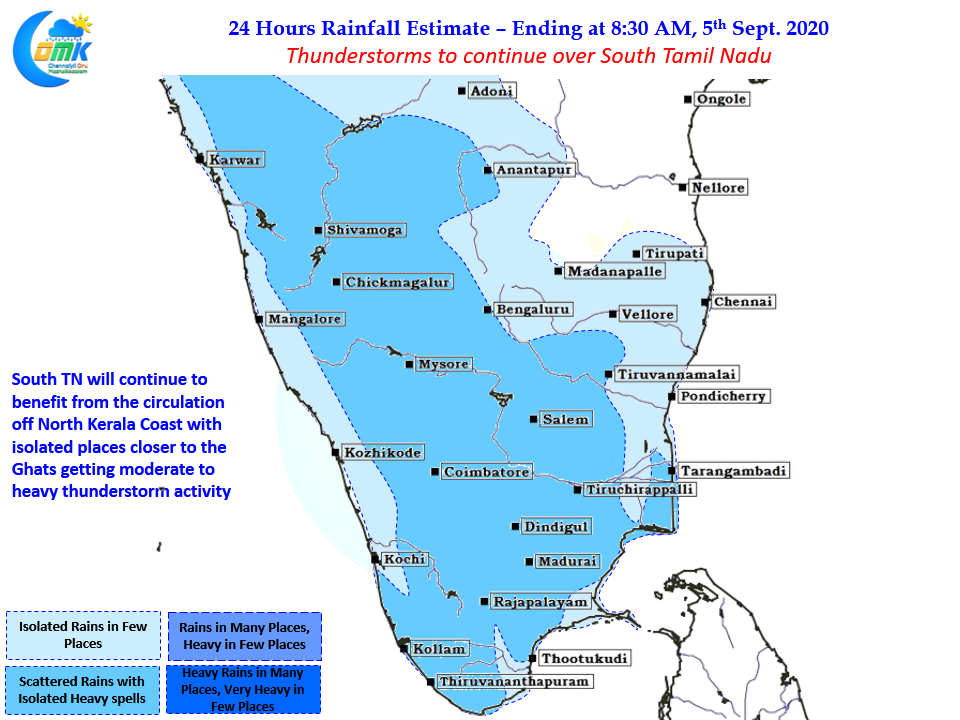 As things stand starting from early next week when the influence of the current circulation off the coast of Kerala weakens thunderstorm tracking from the West will become more interesting and possibly worth burning the mid-night oil. The next couple of days though thunderstorm activity is likely to persist over Tamil Nadu it is likely to stay around South TN areas & West Interior areas closer to the Ghats.
The period of 7 to 10 days starting from early next week may bring some relief for Chennai which has pretty much seen very little active thunderstorms during most of August.