It is not often one gets to see heavy to very heavy rains alert from IMD for districts in Tamil Nadu during the Southwest Monsoon months if one ignores the alert for places in Western Ghats. But the last couple of days have seen IMD issue heavy rains alert for few districts of Tamil Nadu and rightly so as thunderstorms have been active with many places in the state getting heavy rains in the process. One of the key reasons for this active spell of thunderstorms was the presence and the subsequent movement of an Upper Air Cyclonic Circulation from Bay to Arabian Sea.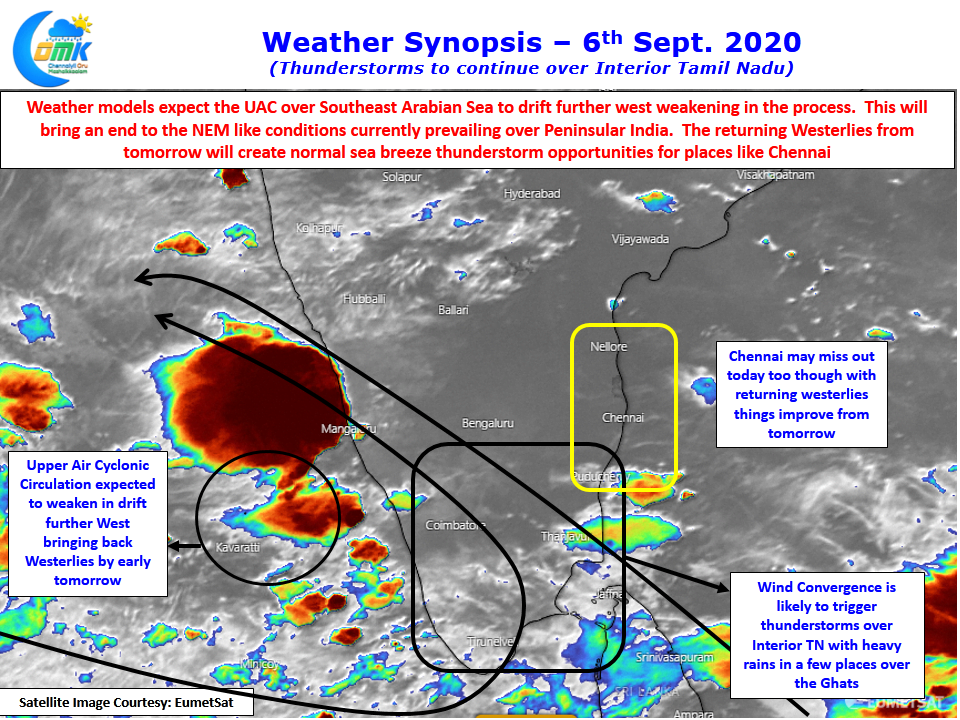 Since yesterday the Monsoon trough has moved up North from its normal position shifting closer to the foothills of Himalayas bringing the traditional Break in Monsoon conditions which is likely to continue to the current thunderstorm spell over Tamil Nadu. The key difference this time though would be the better probability for coastal areas like Chennai which will not only benefit from sea breeze induced thunderstorms but also the return of Westerlies to bring thunderstorms from interior areas which typically see the genesis on most days.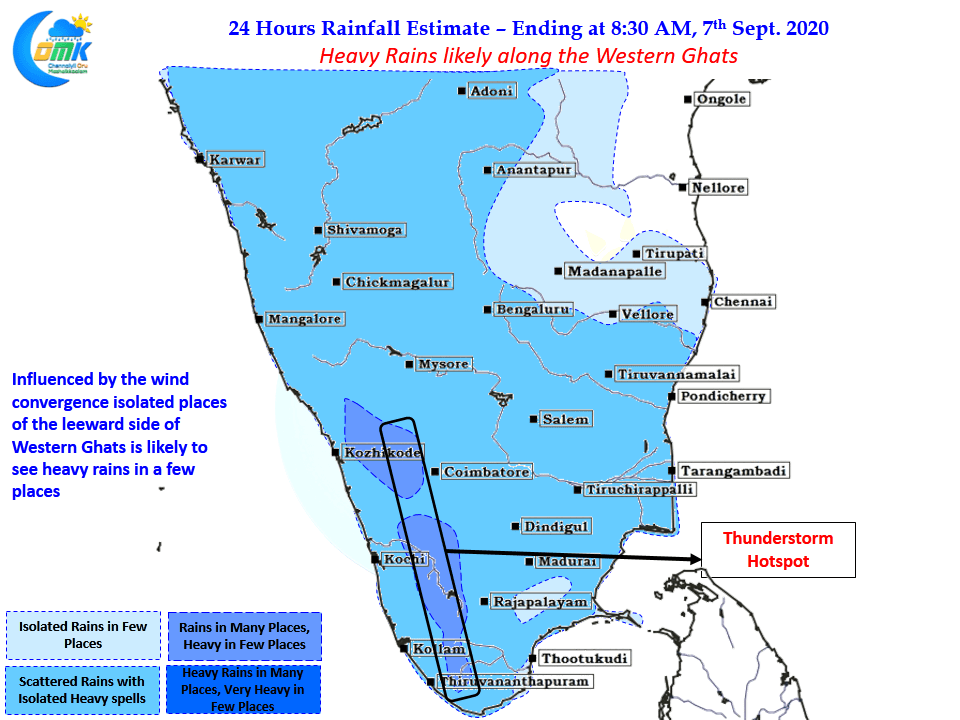 Weather models indicate the current upper air cyclonic circulation over Southeast Arabian sea to gradually weaken and shift further west today. This is likely to bring back the westerlies after the circulation weakens. But before that today we could see interior areas of Tamil Nadu particularly along the leeward areas of Western Ghats benefit form wind convergence bring isolated heavy rains over these areas along with adjoining areas of Kerala.