After interior Tamil Nadu & parts of Kerala received rains for more than a week South Interior Karnataka is now in line to record the last leg of rains for Peninsular India before a dry fortnight possibly unfolds.  What started as a rainfall activity triggered by Trough of Low had slowly morphed into the typical Wind Instability Pre Monsoon thunderstorms providing good rains over Peninsular India.
Yesterday also saw isolated thunderstorms over interior Tamil Nadu particularly around the Western Tamil Nadu region with Coonoor recording 109 mm rains.  Parts of Coastal Tamil Nadu recorded some rains in the morning which was light to moderate at many places in Delta districts.  As mentioned in our post yesterday the wind induced instability that has been providing rains across Peninsular India is now running along the west coast over Karnataka & Kerala which resulted in parts of South Interior Karnataka getting rains yesterday with some isolated heavy spells near Kodagu & North of Bangalore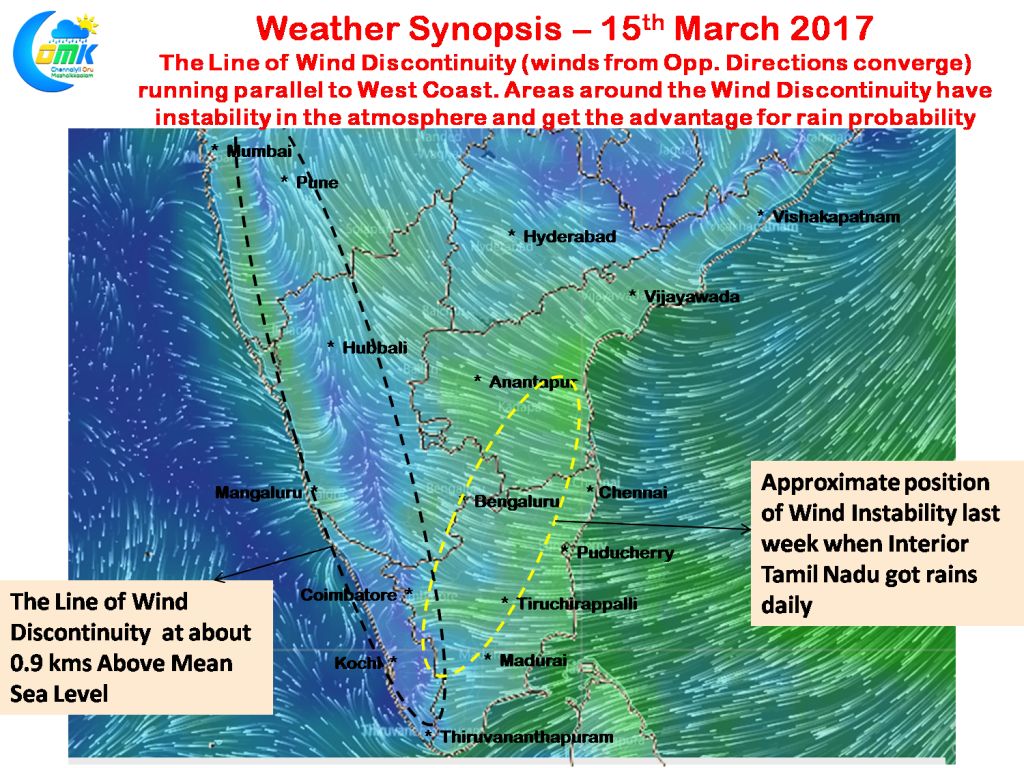 With the wind instability now running along the west coast the areas around this region will have the necessary instability to trigger the rains.  For the next couple of days it is likely parts of Karnataka & Kerala will enjoy the bulk of the rains with isolated places in South Interior Karnataka along the Kodagu district and adjoining parts of Wayanad district in North Kerala could be in line for some heavy spell of rains today.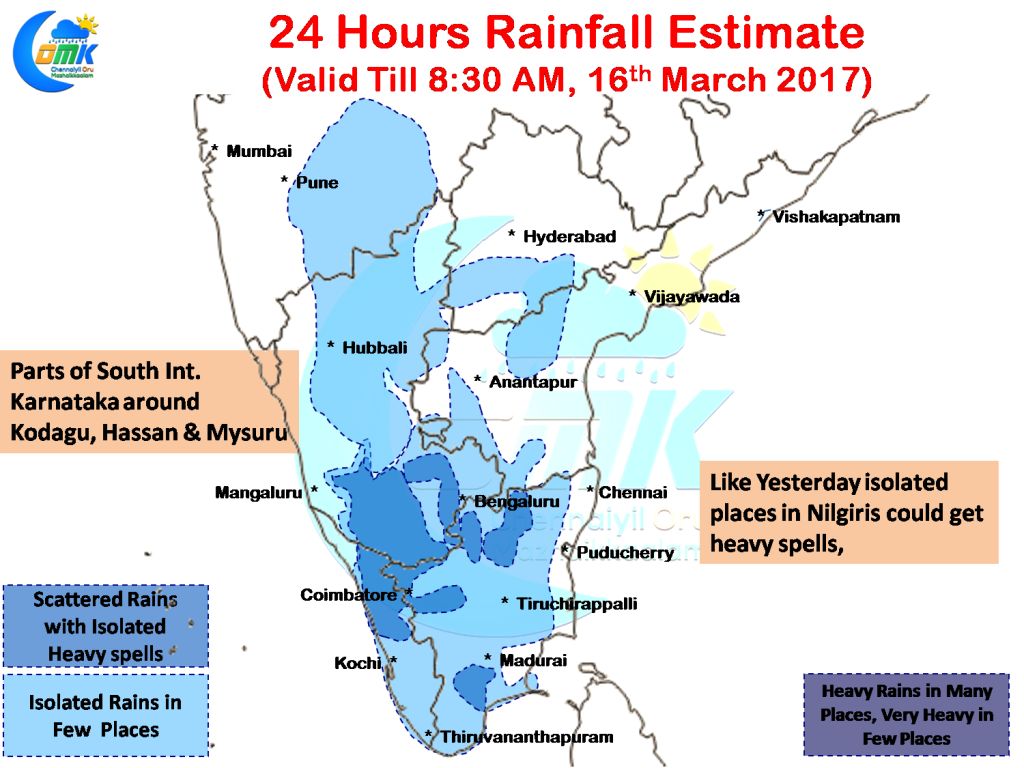 While the rains are unlikely to completely stop in Tamil Nadu with one or two places in Nilgiris in line to record heavy rains today as well along with possibly parts of Coimbatore district and a place or two in Krishnagiri & Dharmapuri district overall the rains are going to be far lesser for Tamil Nadu compared to last week.
Powered by WPeMatico