After a long time places in Coastal Karnataka & Kerala have been getting moderate rains for continuous days as yesterday also many places recorded rains in the region under the influence of reviving Monsoon dynamics.  In a news that will make the farming community in the Cauvery Basin happy, Madikeri & Wayanad districts have recorded moderate rains yesterday as well.  While the heavy rains that is likely to increase the inflows into the dams dramatically is certainly missing given the context every drop will count from now.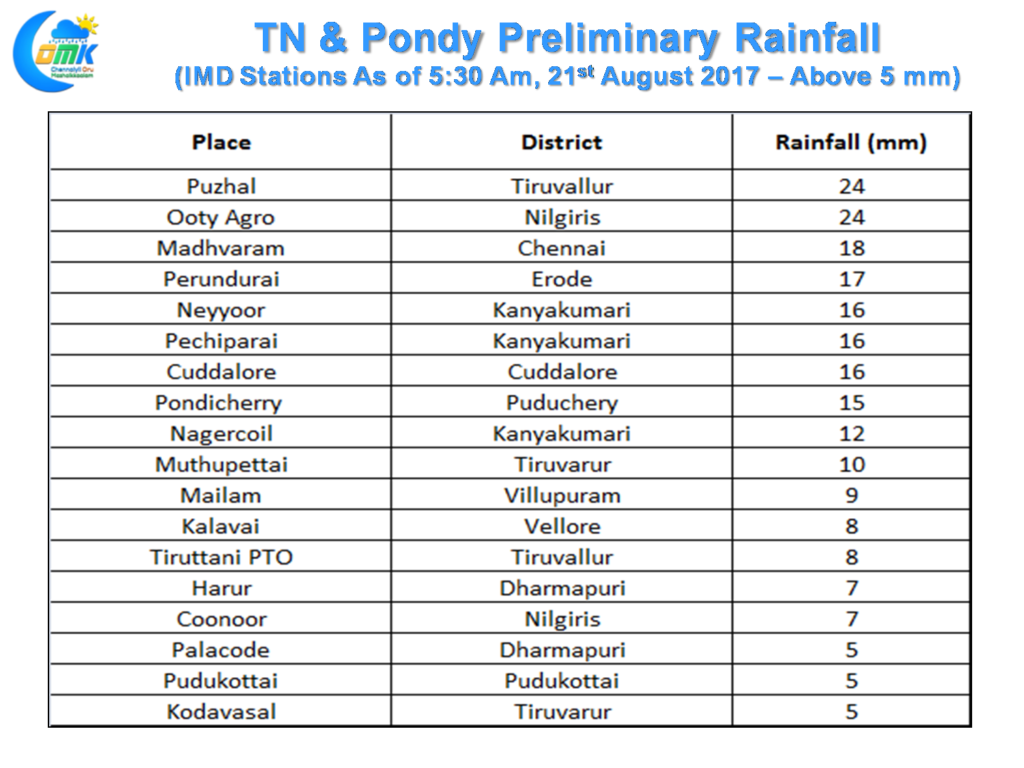 Yesterday Tamil Nadu once again saw moderate thunderstorms that flashed past few places in the interior districts slowed down a bit near the coast giving light to  moderate rains in a few places.  In a development which once again gives a lot of solace is the presence of 3 stations from Kanyakumari district indicating the improved monsoon dynamics.  Western & Northern areas of Chennai recorded a sharp spell of rains in the evening which missed most of the central and areas and almost all of the South areas,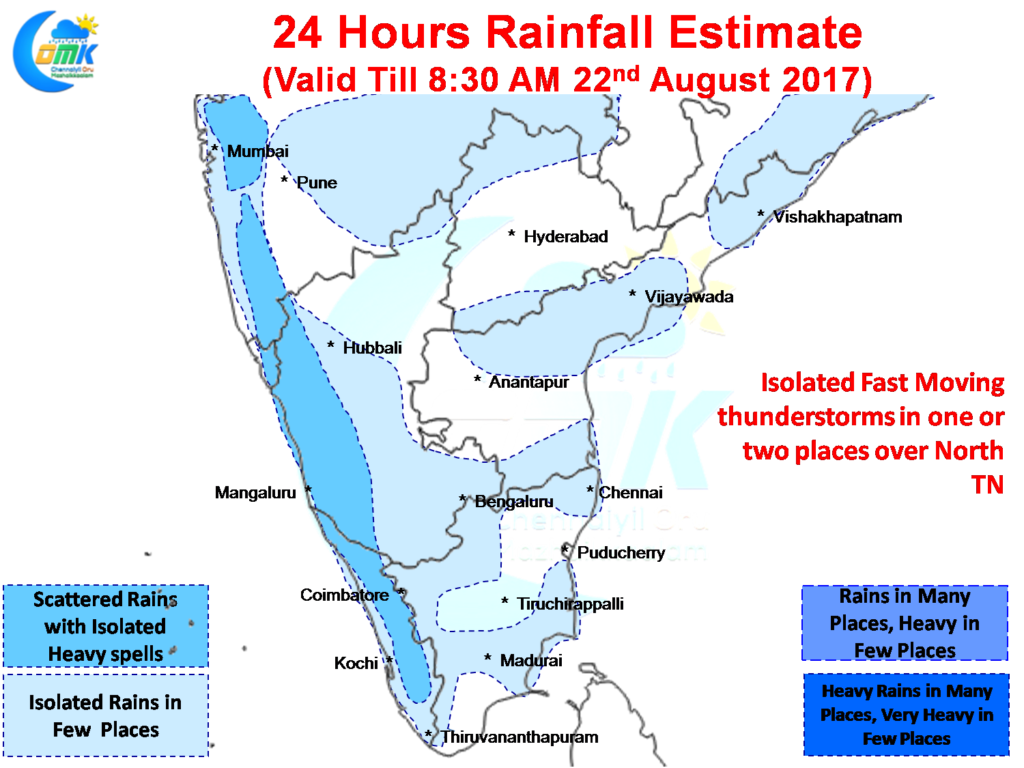 Things look good for another day of decent rains over Coastal Karnataka & Kerala as the well marked low in Central India makes its journey towards the North Arabian Sea.  While this system has done its best to pull the monsoon trough to the South the next system getting ready in Bay of Bengal (currently as an Upper Air Cyclonic Circulation) will possibly drag the trough even more to breathe some more life into the monsoon.  Monsoon recovery though is expected to be slow for the next few days with no immediate trigger seen to pump up the dynamics.
Like yesterday we could possibly see some isolated fast moving thunderstorms over parts of Tamil Nadu.  With westerlies still fairly strong the role played by sea breeze will be limited unlike the past week where it acted as an active ingredient in enhancing the thunderstorms moving in from the interiors near the coastal areas.
Powered by WPeMatico