Not often interior parts of Tamil Nadu especially places in West Interior TN gets good rains without any synoptic support during the fag end of Northeast Monsoon. Not only did some of the hill stations get moderate rains many places in Coimbatore, Tiruppur district got moderate rains last evening as the remnant rains from coastal areas moved inland.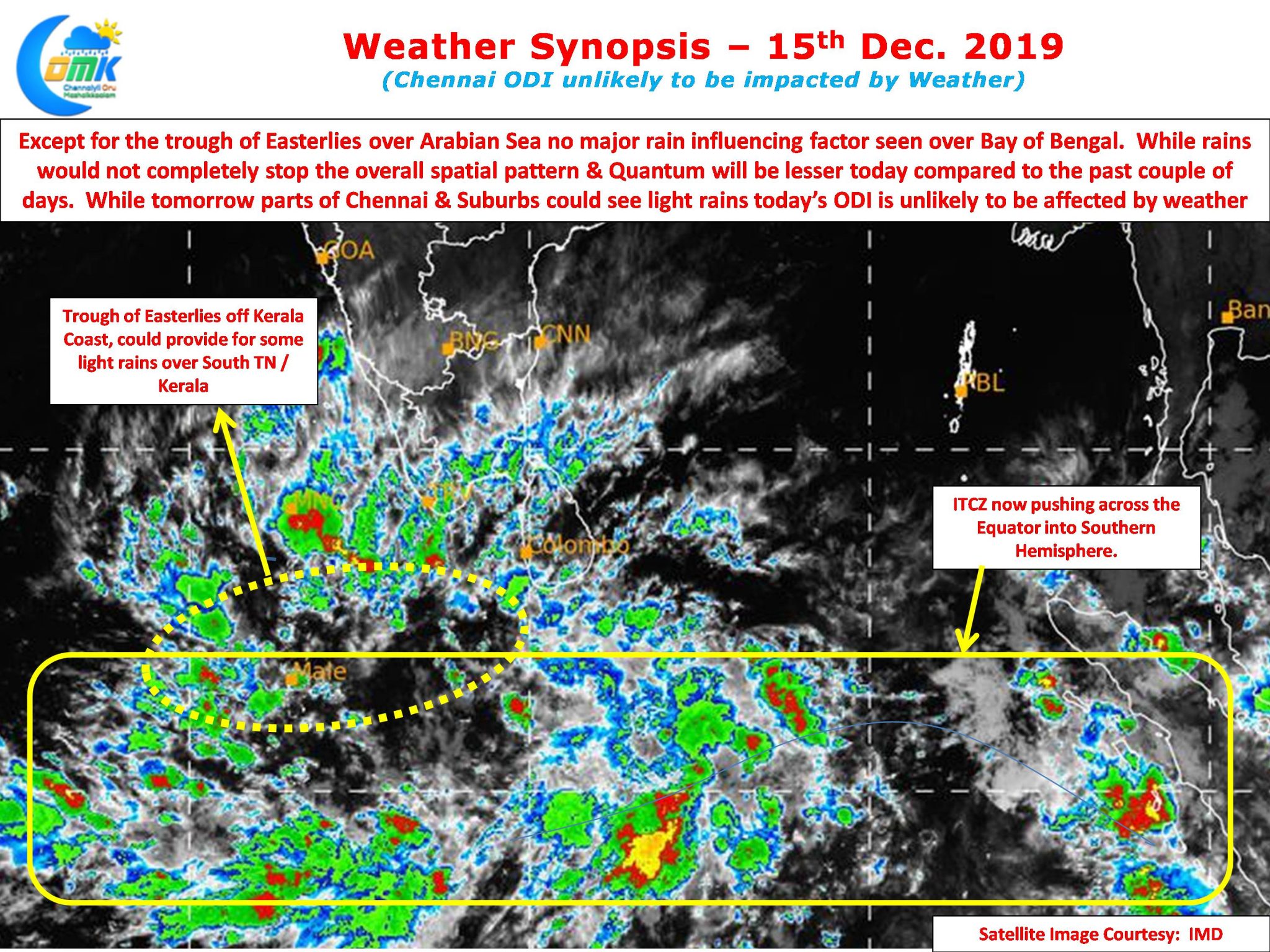 With no major synoptic support over Bay of Bengal the moderate rainfall activity that happened over Tamil Nadu will reduce with light rains likely over a few places along the coast and one or two places in the ghats. Satellite image indicates the ITCZ pushing across Equator and into the Southern Hemisphere which is indicative of the seasonal shift that is gradually taking place towards Australian Monsoon.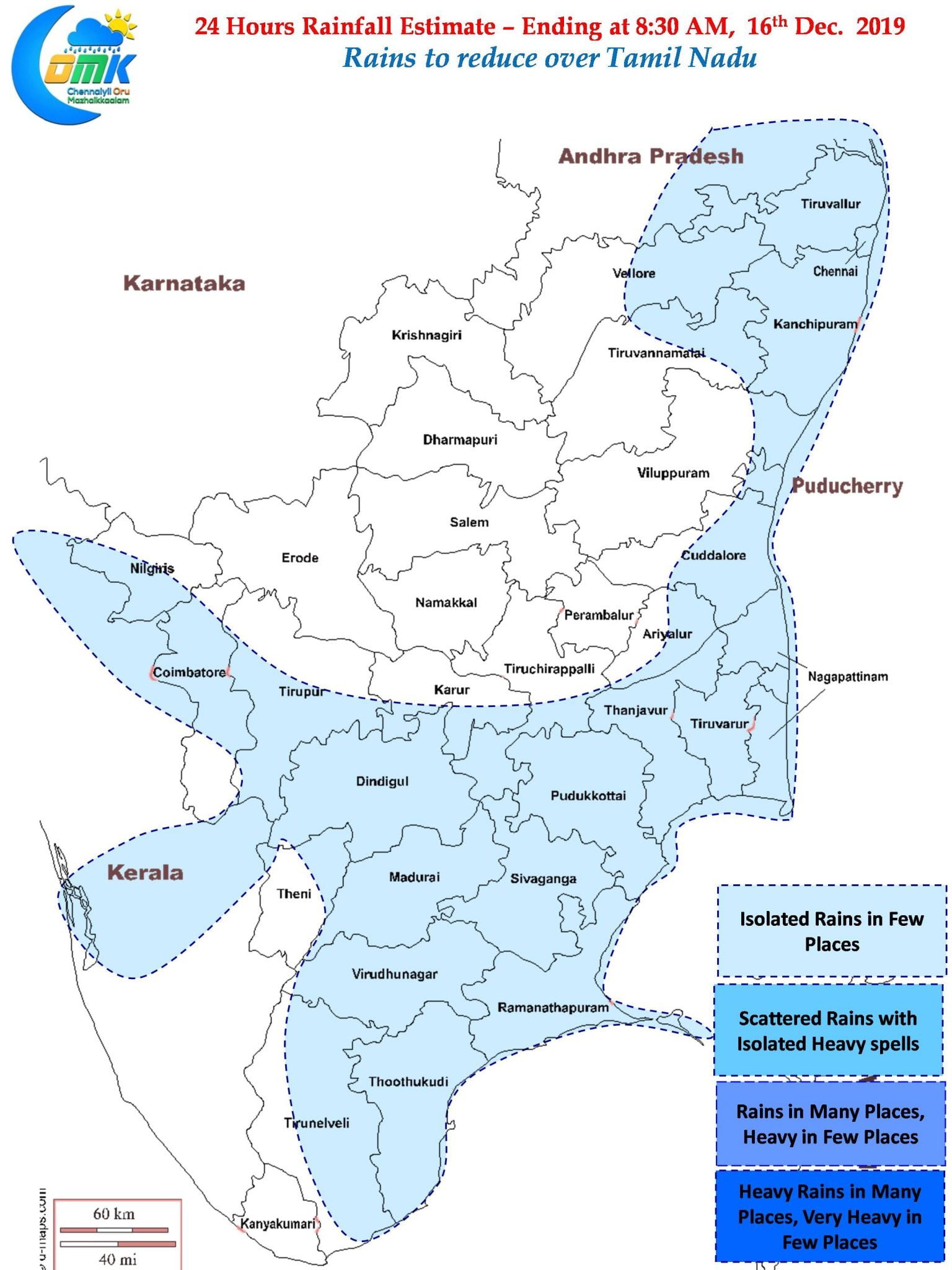 There's a close connect between cricket matches scheduled in Chennai during NEM time and rains. Today it appears the ODi between India & West Indies scheduled at Chennai may not see much interruption due to weather as rainfall prospects seem less. Early morning hours could see some light rains happening but a full match is likely to happen.