The increased temperatures seen over large parts of Tamil Nadu over the last few days is here to stay with no immediate respite seen according to numerical weather models. At this time of the year the seasonal heat is the order of the day and going by the anomaly charts the current temperatures are par for course and pretty much in lines with the expectations.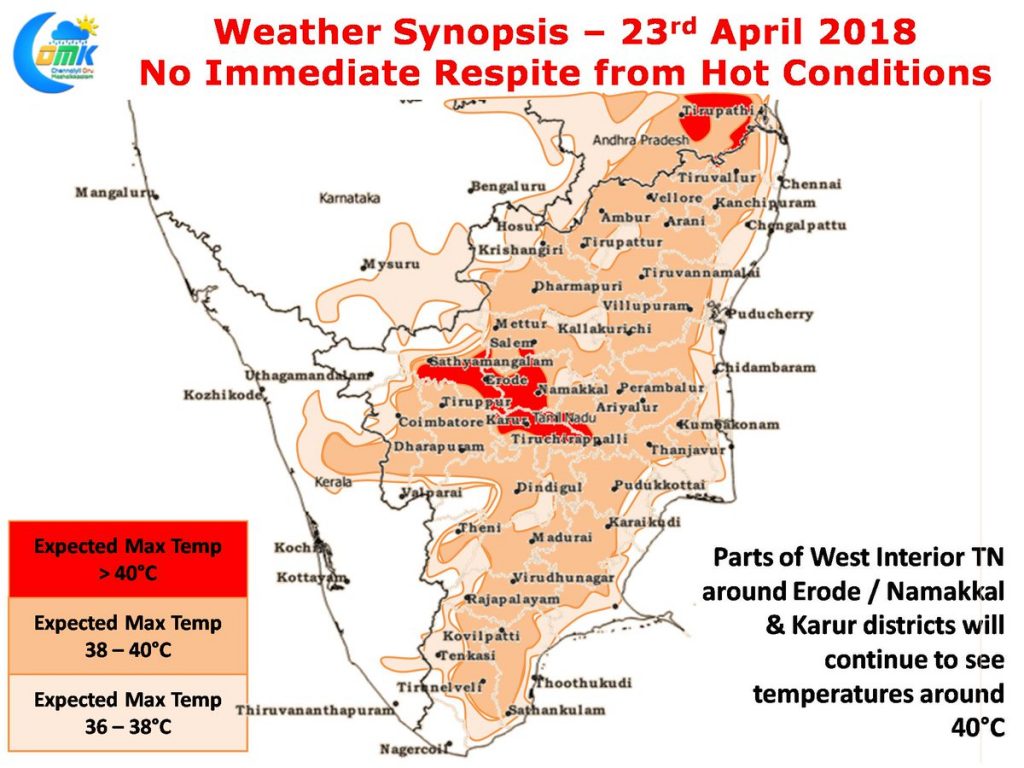 As has been the case for the last couple of days, interior places around Karur, Namakkal, Erode & Salem districts could see temperatures continue around 40°C in a few places along with parts of Tiruchirappalli & Tiruvallur districts as well. But overall most parts of Tamil Nadu will see temperatures around 38°C in the interiors and around 35 / 36°C in the coastal areas.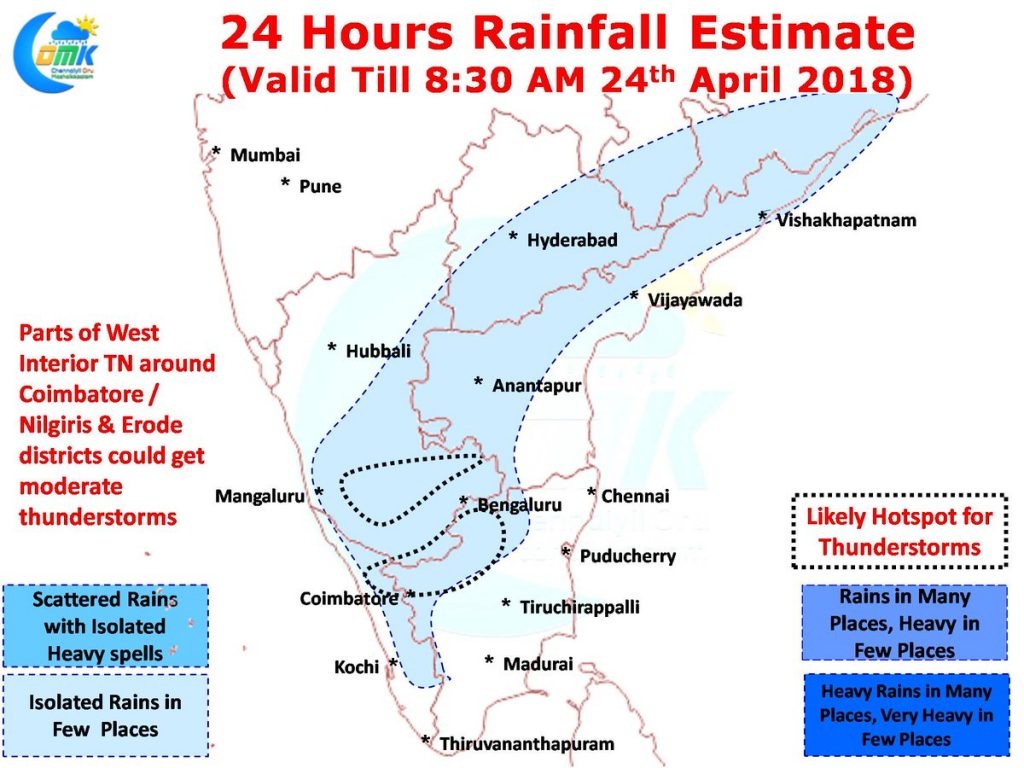 Models once again indicate places like Chennai could witness strong sea breeze around afternoon which will keep the temperatures in check though it will possibly make it a very humid evening. The good news though is some parts in the same West Interior Tamil Nadu region could also witness late afternoon / evening Convective thunderstorms with numerical models indicating fairly unstable atmospheric conditions in these areas later in the day. Isolated places in this region could get moderate thunderstorms which are likely to give heavy spells of rains at times.