Southwest Monsoon has picked up on strength aided by the Low Pressure that has formed over Southern parts of Gangetic Plains. Many parts of Mumbai recorded good overnight Rains as train services were affected due to water logging. The Airport observatory has recorded 19 cms up to 5:30 AM, with the last 12 hours giving 17 of those.
The current scenario once again showcases why it's Bay of Bengal that is always the driver of Monsoon dynamics and Arabian Sea is just a platform. Just as the Upper Air Cyclonic Circulation in North Bay descended into surface levels there was an uptick in Westerly surge giving momentum to monsoon over Konkan.
Unfortunately though for Kerala & adjoining parts of Coastal Karnataka things still are slightly subdued. One can clearly see a sort of dividing line in the satellite image between the active & subdued zones. The Southern parts of Peninsular India is seeing weaker Westerlies compared to Konkan thereby reflecting in the rainfall pattern. Additionally High clouds are dominating over Parts of South India making it less conducive for rainfall.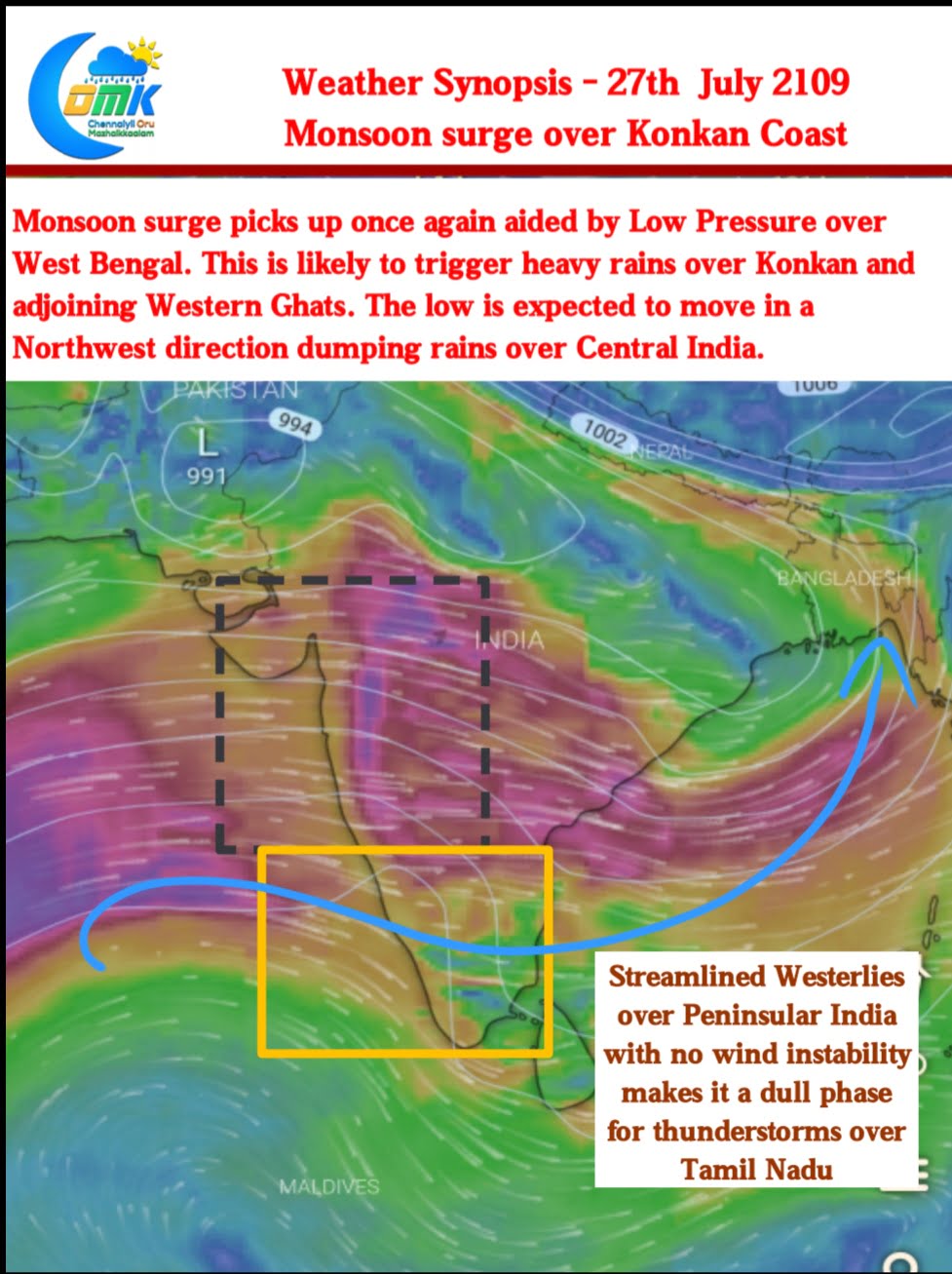 A combination of increased Westerly winds along with a more streamlined pattern can only have one inference for thunderstorms. A reduction in Thunderstorm activity over Tamil Nadu. With back to back low expected things are likely to be subdued for Tamil Nadu over the next week or so.