Parts of Andhra Pradesh & Telangana in South India have been getting moderate rains for the last couple of days due to wind instability. While some parts of Tamil Nadu got light passing spell of showers Virudhunagar received moderate rains last night recording 16 mm from the spell.
As explained in our post a couple of days back the interaction between drier Westerlies / Northwesterlies is one of the key triggers for these spells of rains. Additionally the interplay between day time convective heating & remnant moisture pushed into by the Easterlies in some cases also is providing for rains.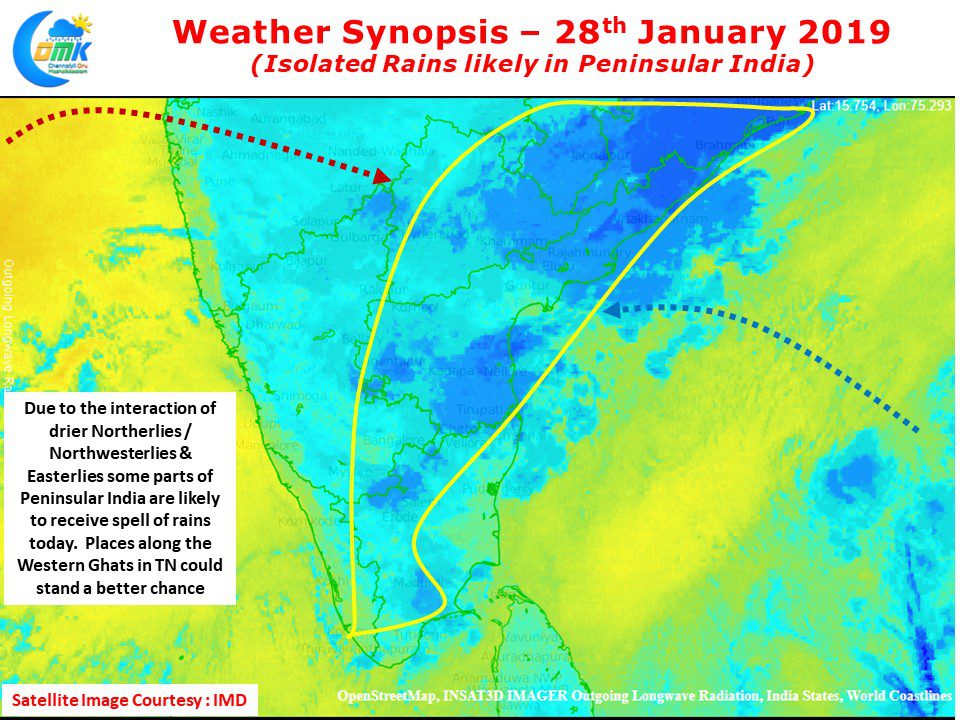 Today could be the last day of rains from this spell of wind instability induced rains. It appears going by model outlooks parts of North Tamil Nadu could be touch and go while places along the Western Ghats stand better chance for spell of moderate rains in one or two places.
While chance for rains is less for places like Chennai dont be surprised if you suddenly come under a spell of சாரல் மழை or even more than a passing shower for short duration in the western suburbs of the city.