The last few days have seen many places in interior Peninsular India record good evening thunderstorms. On Sunday Bangalore saw many trees uprooted as a high intensity thunderstorm lashed the metropolis and surrounding parts of Karnataka.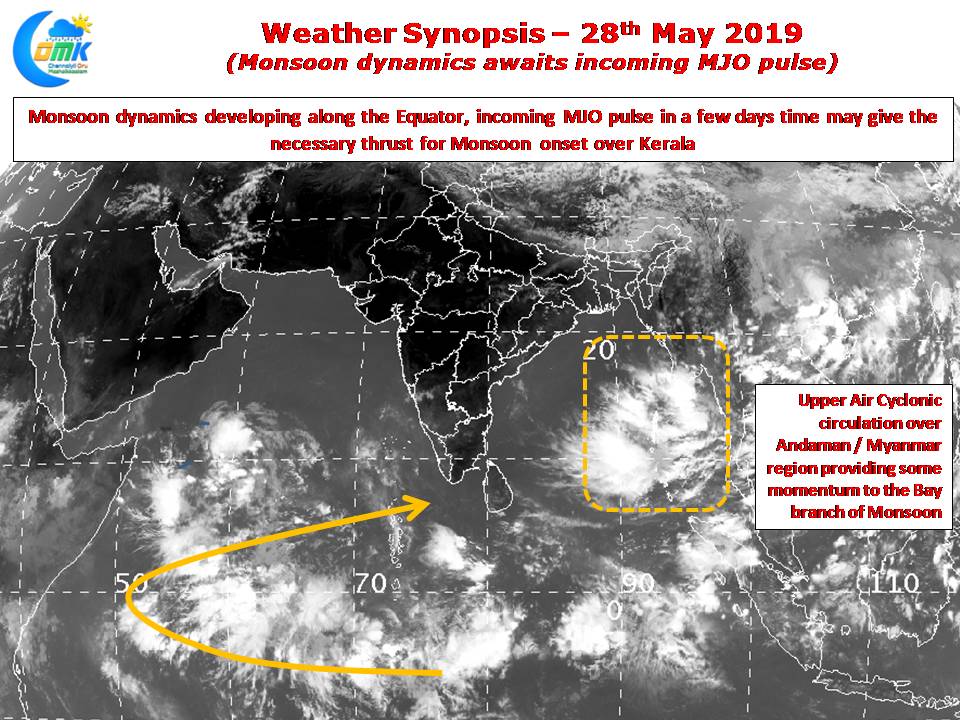 As the country waits for the onset of Southwest Monsoon the Bay branch is showing signs of building some momentum under the influence of an upper air cyclonic circulation in the vicinity of Andaman & Myanmar region. While some weather models indicate aided by the monsoon surge this could become an organized disturbance we need to see if it indeed happens. The larger monsoon canvas though is waiting for the arrival of the incoming MJO pulse that is likely to provide impetus to monsoon onset in the coming days.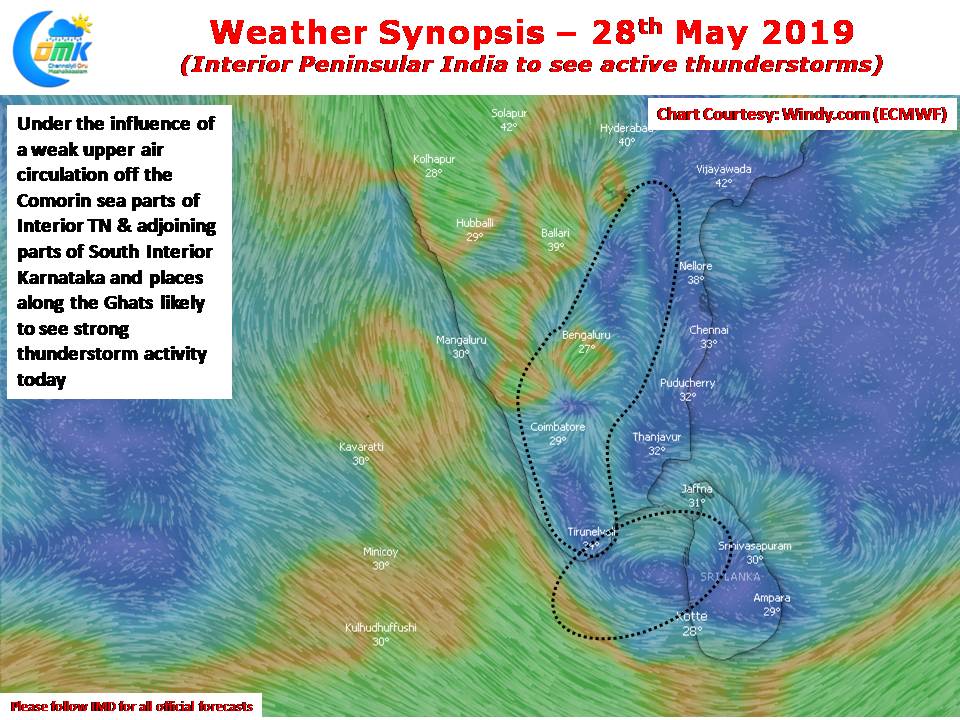 Today once again the area around Northwest Interior Tamil Nadu & South Interior Karnataka is ideally placed for evening thunderstorms as wind convergence is seen at lower levels of atmosphere aided by the weak circulation in the Comorin sea area. Isolated places are likely to see hailstorms in the evening after what is likely to be another extremely hot day across Tamil Nadu.